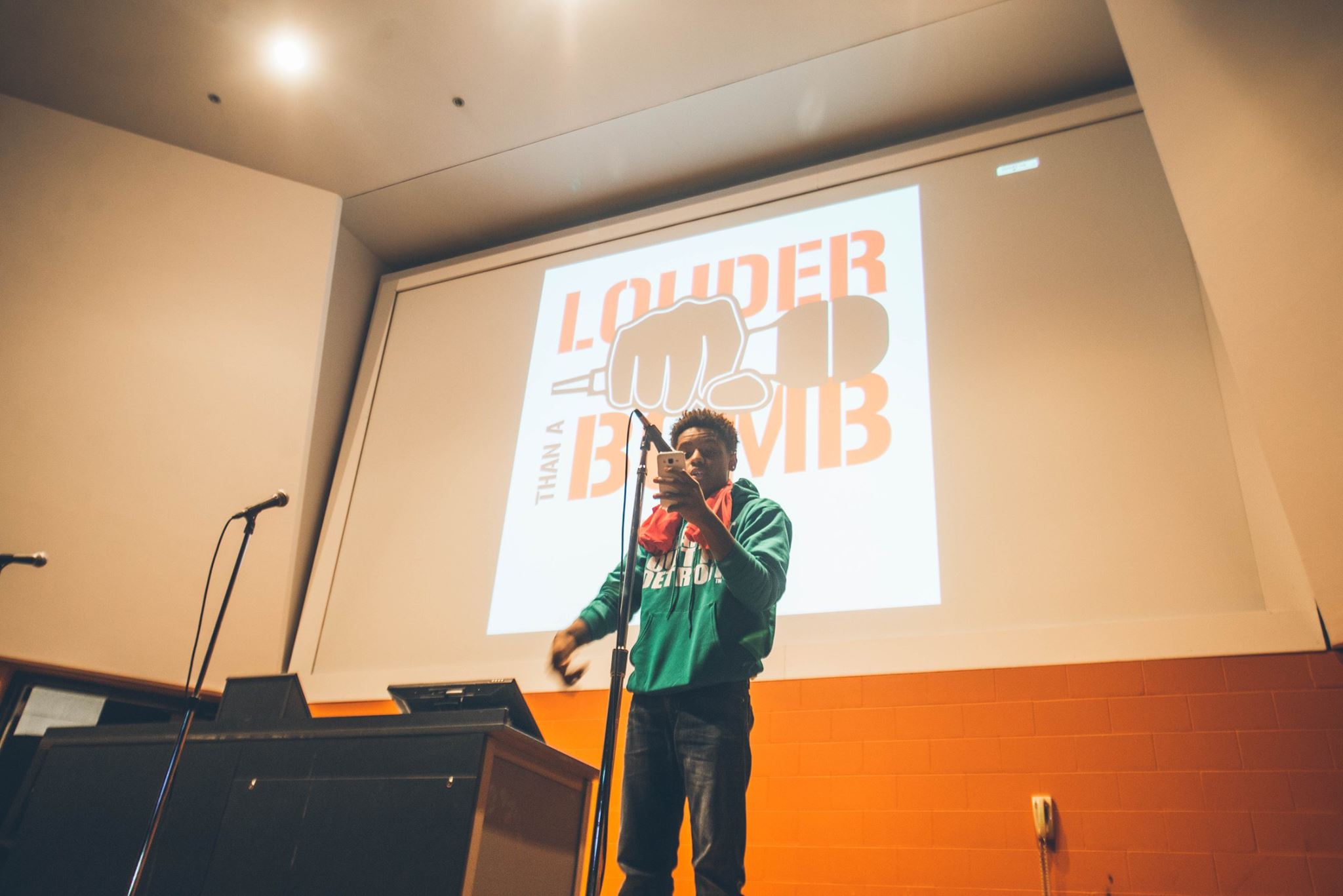 Arts
High school poets in Michigan are 'Louder Than a Bomb'
The fifth annual Louder Than a Bomb: The Michigan Youth Poetry Festival is only days away. Over the course of the four-day event, more than 150 poets representing over 20 schools and organizations across the state will convene in Detroit for the largest youth poetry festival in Michigan.
On Friday, May 5, young hip-hop artists will take the stage for the first-ever MC Olympics at Assemble Sound in Corktown. With special guest judges Detroit Che, Mic Write and Nolan the Ninja, young lyricists will compete in a three-round challenge testing their abilities on the microphone. A celebration of hip-hop in Detroit, the night will culminate with a big freestyle cypher. On-site registration is available for interested participants.
Over the weekend, high school teams will convene at Wayne State University for the poetry slam portion of the festival. On Saturday, May 6, teams will compete head-to-head to earn one of four spots at the Grand Slam on Sunday. Bouts begin at 1 p.m. in the WSU Student Center. Saturday night, a high school open mic will be hosted at Will Leather Goods at 7 p.m. featuring author Nate Marshall.
The program culminates with a Grand Slam event open to the public on Sunday, May 7 at 3 p.m. It will be held in the Community Arts Auditorium on Wayne State University's campus.
This year, teams will represent many organizations and schools, including Arts Academy in the Woods, Citywide Poets, Detroit International Academy for Young Women, the Detroit Public Library, Detroit School of Arts, InsideOut Literary Arts and many more.

Louder Than a Bomb was founded by Young Chicago Authors and has led to the development of more than 17 independent festivals across the northern hemisphere. To learn more , please visit the Louder Than a Bomb website.
Recent Content