How the Center for Technology and Civic Life will engage millions more Americans in the democratic process
Technology / Article
Tiana Epps-Johnson is executive director of the Center for Technology and Civic Life. Today, Knight Foundation is announcing $508,000 in new support for the center to train municipal officials to use digital tools for community outreach and election planning.
Navigating the voting process can be cumbersome and opaque. Problems such as long lines at polling places, confusing ballot instructions and inadequate public information about the voting process have contributed to devastating declines in civic participation.
As we evaluated how we might make the greatest impact, we focused on two core initiatives:
Building a professional development network for election officials who want to learn about new ways to engage the public and keep up with changing technology.
Informing people nationwide about their local government and their choices in upcoming elections by collecting and standardizing key information from the thousands of different places it lives, and publishing it in a format that allows civic tech organizations and companies to build powerful tools.
As we reflect on our first two years we are proud of the progress we've made.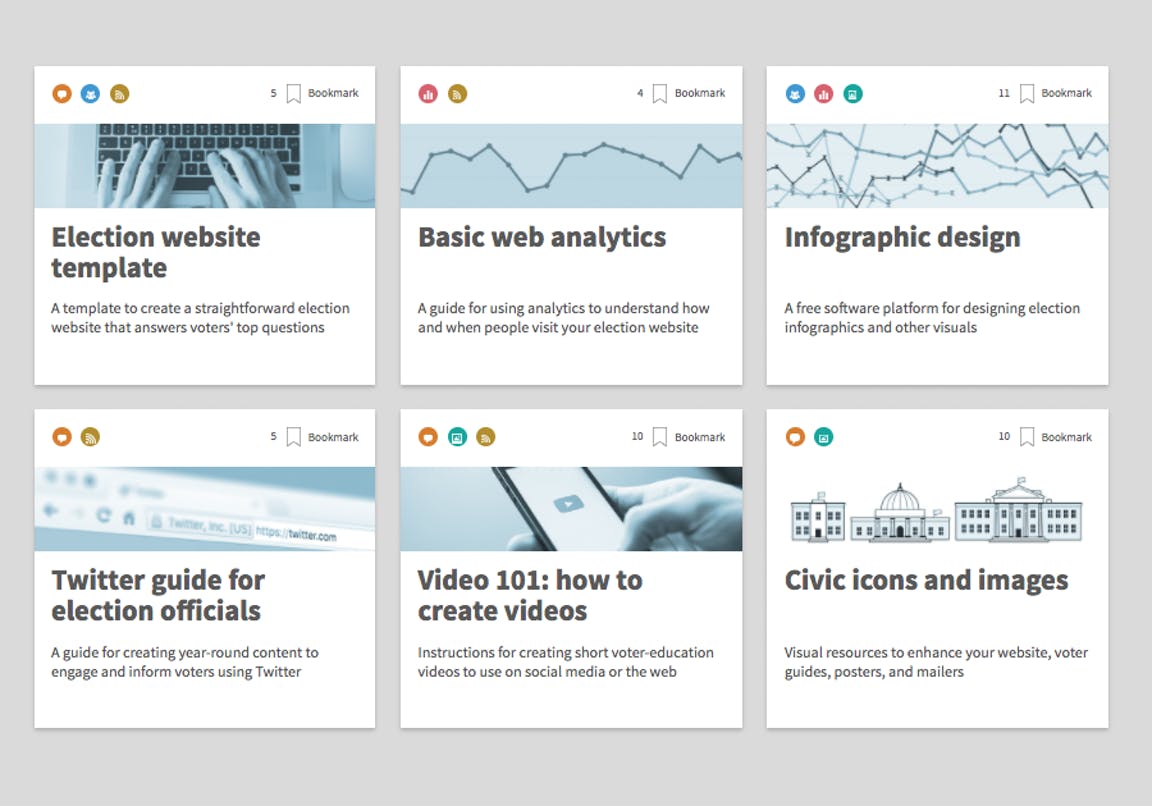 We've trained hundreds of elections officials from small communities and large on how to meet the informational and accessibility needs of their diverse audiences, use social media to reach members of their community where they are, and use data to make resource decisions so that people have a seamless experience at the polling place.
To help scale the reach of our training, last summer we launched the Election Toolkit, a library of free and low-cost tools for election officials, funded through the Knight News Challenge on Elections. Presented complete with step-by-step instructions, the tools are being used by officials across the country to promote civic engagement and make voting easier.
And in the lead up to Election Day 2016, we ran the broadest nonprofit voting information program in the country. Through partnerships with civic engagement organizations, elected officials and technology companies such as Facebook and Google, we provided answers to voters' most pressing civic question—What's on my ballot?—through our Ballot Information Project. All told the public accessed our data more than 150 million times.
As we plan for the future, we are doubling down on our work to modernize the voting process with key support from Knight Foundation. We will provide hundreds more election officials with the training and tools they need to make voting easier for members of their communities. And working in partnership with other civic engagement organizations and technology companies we will reach millions more people with the answers to their most pressing civic questions so they are better able to engage in the democratic process.
Recent Content