How to prepare for the Florida Grand Opera's 2016-17 season
Arts / Article
It's a good idea to start preparing for the Florida Grand Opera's upcoming season because the more you know about an opera–both plot and music–the more you're likely to enjoy it. Trite but true: Opera is a complete meeting of many arts, and one learns to appreciate it as one does good wine. The process may take time, but the reward is well worth it.
One way to become acquainted with an opera and prepare for a live viewing is to take advantage of the vast selection of video recordings now available. While the options might seem overwhelming at first, the selection can be pared down, as first-rate videos require first-rate productions at first-rate venues. Some videos are so precious or conceptual–or both–that they don't create the right first impression.
If you can do without the visual aspect and concentrate only on the music, an audio recording (whether via CD, internet download or YouTube) can be the operagoer's perfect companion.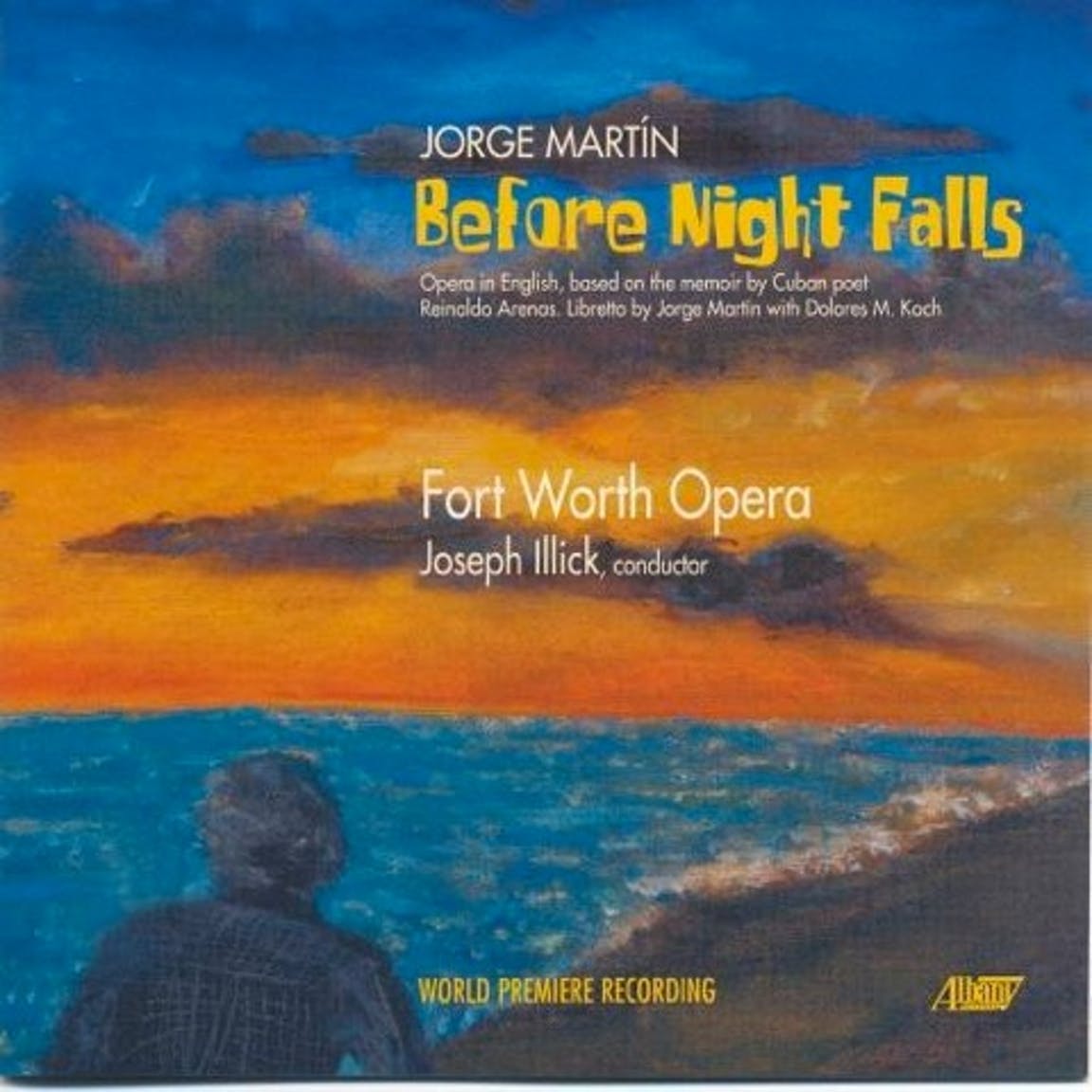 Here are some recommended studio versions that will acquaint you with the Florida Grand Opera's current lineup. This year, the Knight Arts grantee has picked three works–"Carmen," "Eugene Onegin" and "Un Ballo in Maschera"–from the international repertoire that are well represented in the commercial record catalog. Fortunately, a recording of the opening night of "Before Night Falls" (by Cuban-American composer Jorge Martin) at the Fort Worth Opera, directed by Joseph Illick, is also available for those looking forward to its Sunshine State premiere.
More than 200 recordings bear witness to the stature of Georges Bizet's immortal opera. When deciding on one–or two–you should consider a more Spanish or more French interpretation. (Like "Madama Butterfly," "Carmen" suffers from an identity problem. Is it a French opera in Spanish or a Spanish opera in French?) You could opt for the original, which includes dialogue, or composer Ernest Guiraud's version, which is entirely sung. The brilliant colorist Sir Thomas Beecham's version, featuring Victoria de los Ångeles and Nicolai Gedda, remains the classic, followed by Claudio Abbado's, with Teresa Berganza and Plácido Domingo. Another close rival is Sir Georg Solti's version, boasting an extraordinary cast: Tatiana Troyanos, Domingo, Kiri Te Kanawa and Jose van Dam, followed by Herbert von Karajan's third attempt, featuring Agnes Baltsa and Jose Carreras.
Also prominent among new studio recordings is the stylish Michel Plasson's, featuring Roberto Alagna, Angela Gheorghiu and Thomas Hampson. Less successful were Seiji Ozawa's (featuring Jessye Norman), Lorin Maazel's (starring Anna Moffo) and Bernard Haitink's (with Maria Ewing). Despite her vocal decline, in her 1964 version, Maria Callas best embodied the force of destiny that Carmen symbolizes–even though she never sang the role onstage. Accompanied by Gedda, Robert Massard and Georges Pretre, her performance was one for the ages.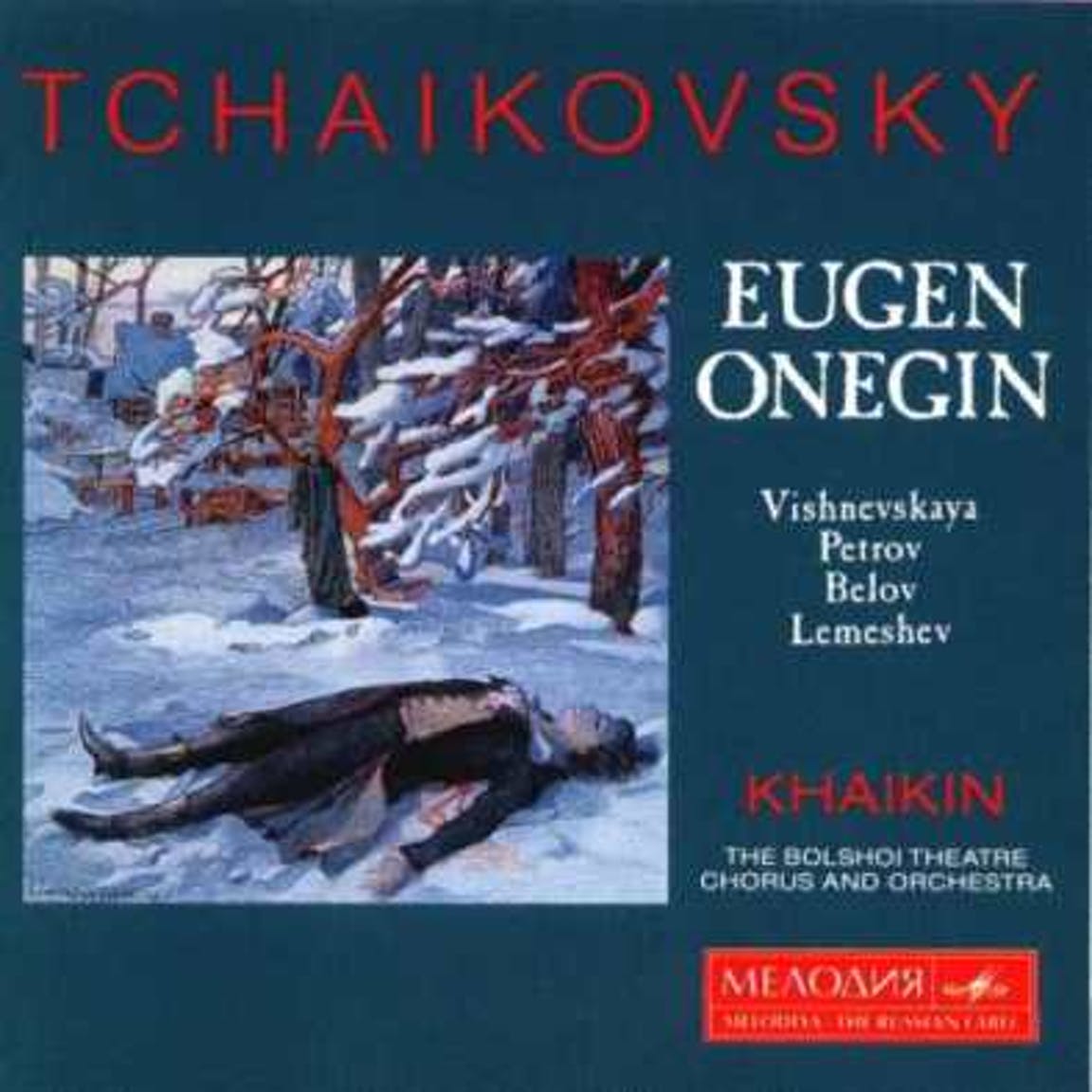 Beginning in 1936, the Soviets began to meticulously document Pyotr Tchaikovsky's splendid opera. Legendary tenors Ivan Kozlovsky and Sergei Lemeshev each recorded a version. Years later, in 1955, the latter would make another recording, a historic one, with a young Galina Vishnevskaya and Boris Khaikin conducting. Dietrich Fischer-Dieskau, Hermann Prey, Fritz Wunderlich and Sena Jurinac would each make a German version, and Hampson and Te Kanawa an English one, as John Shirley-Quirk and Margaret Price had previously done.
In 1970, Vishnevskaya returned to the work, accompanied by Vladimir Atlantov and Yuri Mazurok. In 1988, Mazurok, along with veteran Gedda and Anna Tomowa-Sintow, would record it with Emil Tchakarov as conductor. Likewise, Solti made a recording with Teresa Kubiak, Stuart Burrows and Bernd Weikl in the lead roles, which would later be used as the soundtrack for Weigl's beautiful film. Also outstanding during that time was James Levine conducting Mirella Freni and Sir Thomas Allen, accompanied by the Dresdner Staatskapelle choir and a cast that included Neil Shicoff and a young Anne Sofie von Otter.
In 1992, baritone Dmitri Hvorostovsky, with Semyon Bychkov conducting, recorded the first of his magnificent performances as Onegin, a made-to-measure role that he would reprise in several DVDs as this visual medium became more popular.
In 1943, the great conductor Tullio Serafin would record Giuseppe Verdi's opera with Maria Caniglia and Beniamino Gigli. In 1956, Antonino Votto's version, starring Callas, Giuseppe Di Stefano and Tito Gobbi at La Scala, would follow, though the live version, featuring Gianandrea Gavazzeni and taped the following year, is infinitely superior.
In the early '60s, the elegant Carlo Bergonzi (replacing Jussi Bjorling, the initial choice) would play Riccardo under Solti's direction, with Birgit Nilsson as Amelia, Cornell McNeil as Renato and Giulietta Simionato as Ulrica; and in 1966, Bergonzi would reprise the role under conductor Erich Leinsdorf, accompanied by Leontyne Price, Robert Merrill and Shirley Verrett.
In 1970, a veteran Renata Tebaldi and a young Luciano Pavarotti starred in the opera, with Bruno Bartoletti conducting. In 1982, Pavarotti returned to the work, accompanied by Price and Renato Bruson, with Solti conducting. Subsequently, Colin Davis recorded the masterwork with Montserrat Caballé and Jose Carreras in the lead roles. Domingo's supremacy as Riccardo (or Gustav III) is evident in several versions, but the first, with Riccardo Muti and the vocal opulence of Martina Arroyo, Fiorenza Cossotto and Piero Cappuccilli, is widely considered the best.
From that not-so-removed golden age of studio LPs and CDs to the present profusion of videos and live recordings, there is a world of difference, marked by pros and cons. Nowadays, the visuals are as important as the music. If you can't do without the former, choose such classics as "Un Ballo in Maschera" conducted by Solti at Austria's Salzburg Festival; "Carmen" conducted by Carlos Kleiber in Vienna; and "Eugene Onegin" conducted by Valery Gergiev at the Metropolitan Opera in New York. A review of such videos deserves another post. Of course, if you expect to see something of that caliber live on one or another of the world's stages, seek refuge in the meantime in recordings that, in addition to teaching, spark the imagination and make for a healthy habit.
Recent Content