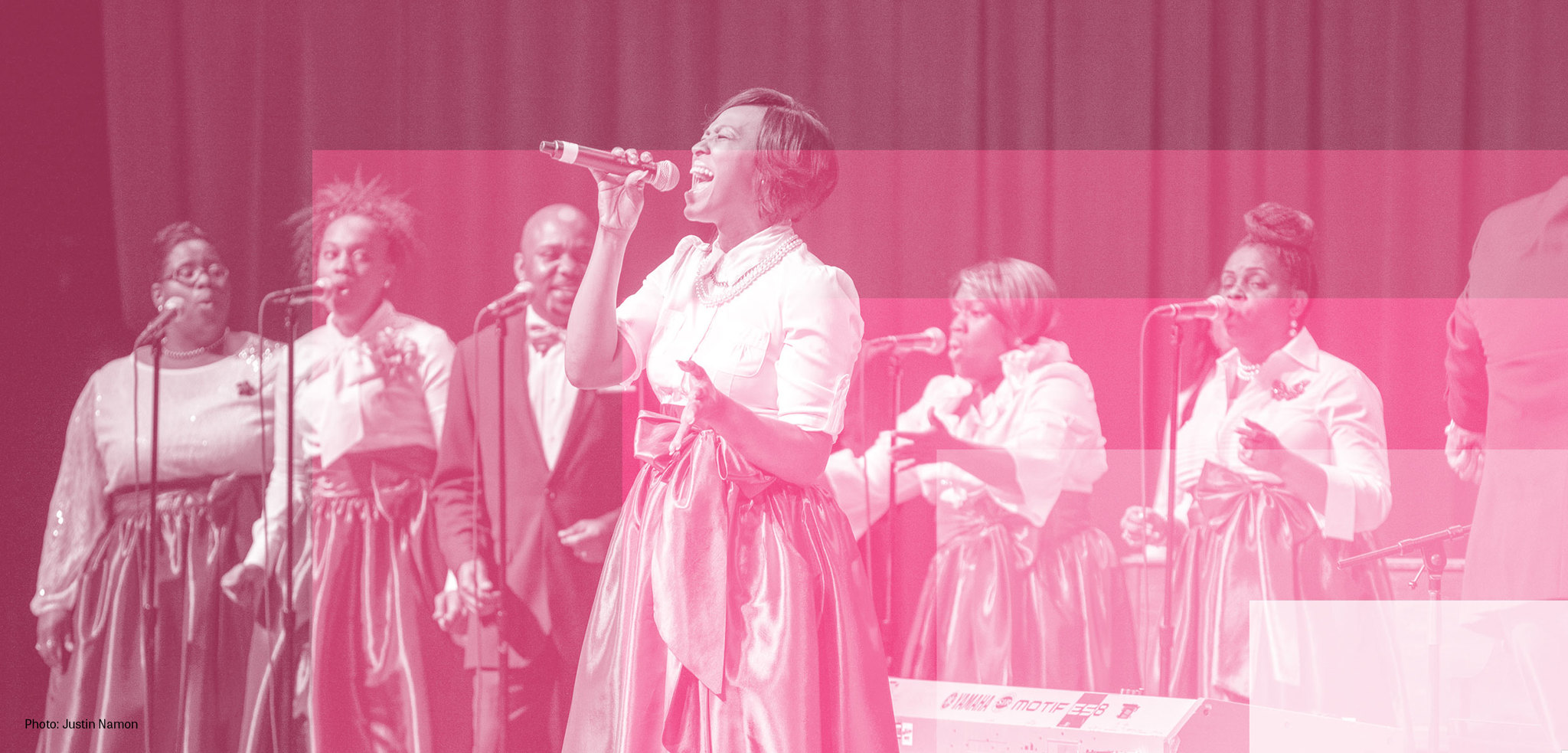 Arts
Knight Arts Challenge 2019 will bring ideas to life in Akron, Detroit and Miami
"We don't create a fantasy world to escape reality. We create it to be able to stay." —Lynda Barry, 2019 United States Artists Fellow
Great art has the power to illuminate our stories, shaping our perception of what is real and giving light to what is possible. The arts create new narratives, whether through the written word, visual languages, music or the language of movement. These narratives provoke us to question our understanding of the world. They lead us to challenge the notions of who we are, who our neighbors are and how we relate to them. They invite us to reconsider the places where we live and and how spaces can be used and improved. They inspire us to look at the world differently and can transform our view of it. The arts are a window into what is and, more importantly, what could be.
Knight Foundation, whose mission is to support informed and engaged communities, funds the arts for its ability to connect people to places and to each other. We recognize that the arts are a potent vehicle for learning, can move people to action, and are essential to making our communities stronger. That's why we want high-quality art to be seen, heard and experienced everywhere.
So, what's your best idea for the arts?
Beginning on March 18 in Akron and Detroit and on June 24 in Miami, we are opening a call for submissions to the Knight Arts Challenge. We want to hear your ideas for great art projects that connect us to each other and to the places where we live, work and play and, specifically, those projects that authentically represent your city, its communities and the perspectives of people in them.
Great ideas can come from anywhere, so the Knight Arts Challenge is open to all: individuals, collectives, nonprofits and for profits. All are encouraged to apply, and all it takes is a 150-word description of your idea.
We don't tell artists what to create or organizations what to present. The broad range of the nearly 1,000 projects supported by the challenge to date is proof. Their common thread is artistic excellence.
We want to learn your perspective, amplify your voice and, through our investment, bring your idea to life.
Apply at kf.org/kac starting March 18 in Akron and Detroit, and June 24 in Miami.
Adam Ganuza is a program officer for the arts at the John S. and James L. Knight Foundation. For complete details on how to apply to the challenge and to see our FAQ, please visit kf.org/kac.
---
Image (top): Living Arts Detroit
Recent Content