Knight-produced documentary on Wynton Marsalis wins Midsouth Emmy
Arts / Article
The film tells the story of a performance of a new work composed by Marsalis and performed by the Jazz at Lincoln Center Orchestra and a 70-member gospel choir. The event took place at Charlotte's Friendship Missionary Baptist Church.
The film, produced by Miami filmmakers Marlon Johnson and Dennis Scholl, Knight's former vice president for arts, traces the history of the Abyssinian Church and explores how Marsalis' music follows the structure of a traditional Mass.
The film features interviews with Marsalis and Sneed, and members of the band and choir discuss their interpretation of the piece and their relationship to the spiritual work as performers.
Marika Lynch is a communications consultant for Knight Foundation.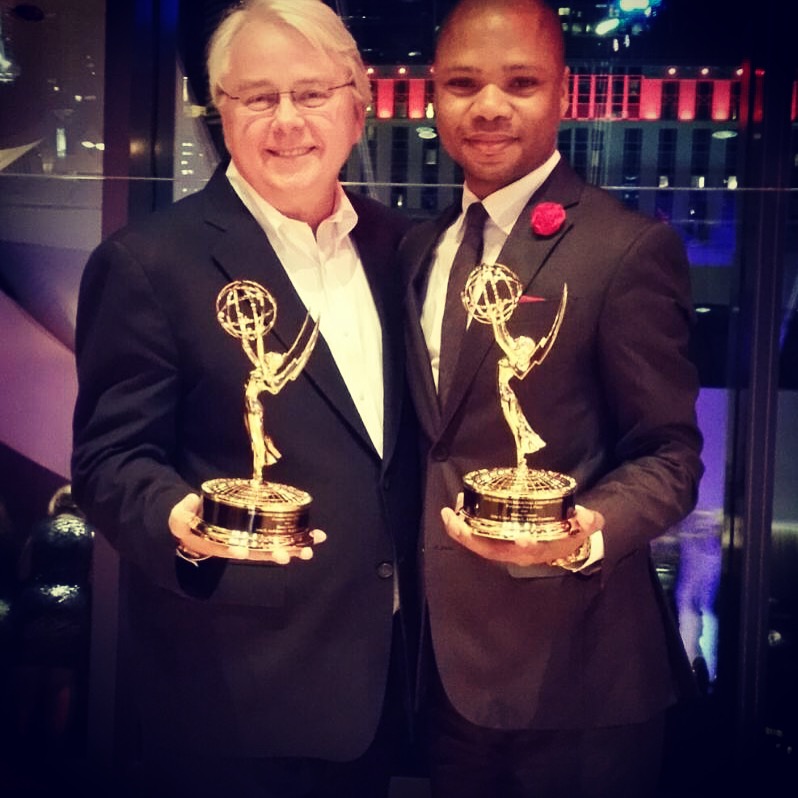 Dennis Scholl and Marlon Johnson with Emmy awards for "Everyone Has a Place."
Recent Content