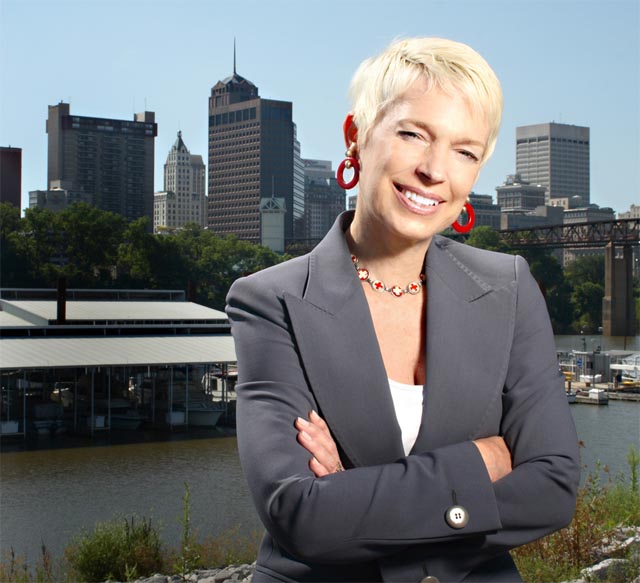 Arts
Knight welcomes Carol Coletta as new vice president
Carol is a nationally recognized expert on cities and the use of the arts in the development of communities. She will join the foundation on May, 6.
Carol succeeds Knight's Vice President/Communities Trabian Shorters, who has announced that he will become the first CEO of BMe, and Vice President/Strategic Initiatives Paula Ellis, who is retiring. The communities and national departments will now be combined under Carol's leadership.
Carol was the first head of ArtPlace, a collaboration of private foundations and federal agencies under the umbrella of the National Endowment for the Arts. ArtPlace was established to promote creative placemaking in communities across the United States. Knight Foundation was an original funder and has announced an additional two-year, $4 million commitment to the organization.
When Carol met the Knight staff today, she said she was excited about the potential to bring the best ideas found nationwide to the communities where Knight Foundation works and to leverage the experience of those communities nationally.
Before starting ArtPlace, Carol was president and ceo of CEOs for Cities. Based in Chicago, the organization is a national network of urban leaders who are grappling with the issues that will define the next generation of change in American cities.
Carol also served as executive director of the Mayors' Institute on City Design and hosted a nationally syndicated radio show on smart cities. She has partnered with Richard Florida, a leading public intellectual, on economic competitiveness and cultural and technological innovation.
Carol's knowledge of cities isn't just theoretical, or just practical, or just about business or just about policy. Carol is the complete package and we're lucky to have her.
Recent Content