The black operatic soprano, past and present
Arts / Article
Some 20 years ago, when I interviewed soprano Barbara Hendricks, who was making her New World Symphony debut, she expressed concern over the absence of music education in school curricula and the devastating consequences of that omission, especially on African-American children. "Remember," said the exquisite Arkansas-born singer, "that in a few years we will ask ourselves where the new Leontynes are. At the rate we are going, they will be few, or fleeting." This month, Leontyne Price, the singer Hendricks referenced, celebrated her 90th birthday, and Hendricks' farsighted observation rings true.
In the opera world, African-American singers have achieved what was unthinkable decades ago. There are more singers today, but–just as Hendricks predicted–fewer stars since the 1960s and '70s. At the time, we saw glittering new figures dominating opera houses for many seasons–figures like Price, Shirley Verrett and Grace Bumbry.
There was no one better than Price to herald the rise of the African-American soprano. She possessed a different voice, an unprecedented and unexpected sound in the operatic landscape. It was smoky and sensual, bringing new color and character to the genre. Her unique sound sparked controversy and praise, raising once more the question: "Is there such a thing as a 'black' voice?" Theories, both reasonable and preposterous, will continue to abound, even if there's a broad consensus that the voices of African-American singers tend to possess a particularly velvety quality that elicits an incomparable thrill.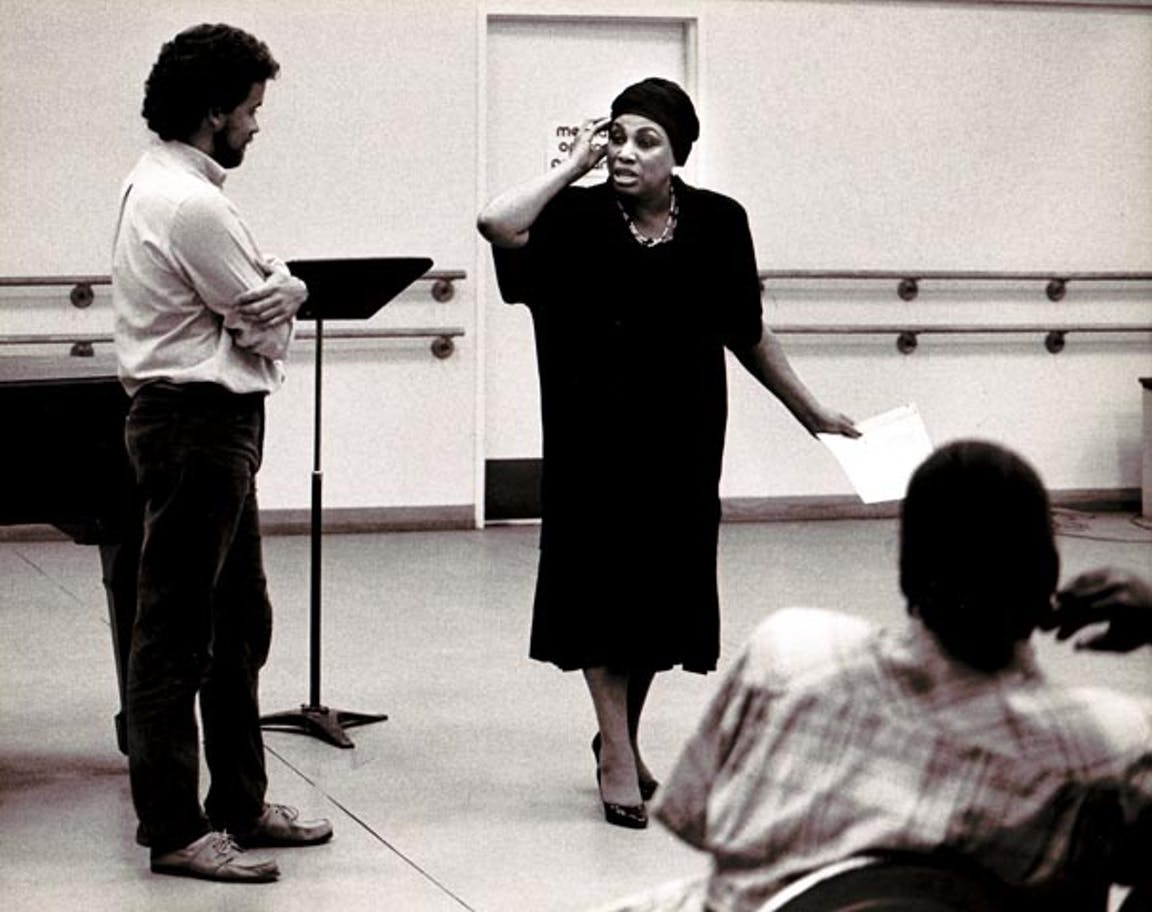 The history of the black soprano
Born a slave in Mississippi, Elizabeth Taylor-Greenfield (1824-1876) paved the way for black operatic sopranos, pursuing a career against all odds while enduring cruel jokes and racist epithets. Dubbed "the Black Swan," she went on to sing for royalty. Later, Marie Selika Williams (1849-1937), known as "the queen of staccato," sang at the White House and for Queen Victoria in London. Up until this time, black sopranos were still both a novelty and a curiosity.
In the 20th century, Sissieretta Jones (1868-1933) was the first black soprano to sing at Carnegie Hall. She was also met with acclaim in Europe, where she was called "the black Patti" after the famous Adelina Patti. The venerated Dorothy Maynor (1910-1996), a favorite of conductor Serge Koussevitzky and the founder of the Harlem School of Arts, broke ground by performing at Truman's presidential inauguration in 1949. The beautiful Camilla Williams (1919-2012) was the first to sign a contract with the New York City Opera and to sing at the Vienna Opera House, while coloratura soprano Mattiwilda Dobbs (1925-2015) made history when she performed at Milan's La Scala. Mezzo Betty Allen (1927-2009) swept concert stages triumphantly, and Reri Grist (born in 1932), the original Consuelo in "West Side Story," met with success as a singer of Mozart and Strauss in Europe.
But the pivotal figure was unquestionably Marian Anderson (1897-1993), a contralto with "a voice heard once in a century," according to conductor Arturo Toscanini. Anderson, the "lady from Philadelphia," was an icon, a civil rights activist, a champion of passive resistance and a peerless artist who, with her voice and humility, moved figures as diverse as composer Jean Sibelius, poet Federico García Lorca and Albert Einstein. Anderson was the first African-American to sing at the Metropolitan Opera–as Ulrica in "A Masked Ball" in 1955–breaking through an important barrier thanks to general manager Rudolf Bing.
Price (born in 1927), is best known as the ideal Aïda, the titular figure in Giuseppe Verdi's famous opera. "My skin is my costume," Price said of the role, which secured her place on the world's top stages. Before moving into her legendary role, Price was the first African-American to sing on a telecast (as Tosca) in 1955, and in 1961, she made her star-making debut at New York City's Metropolitan Opera in "Il Trovatore," for which she was rewarded with a remarkable 40-minute ovation. She was adored by conductor Herbert von Karajan and enjoyed an international opera career, which concluded with a final turn as Aïda at the Met in 1984, her voice intact. At the age of 75, she came out of retirement to sing "God Bless America" for the victims of 9/11 in a breathtaking, unforgettable performance. Along with Beverly Sills, Price is the ultimate American soprano par excellence.
If you liken the struggle for racial inclusion in opera to the Cold War, you could say Anderson hastened the thaw and Price toppled the wall.
The operatic landscape post-Price
Two extraordinary mezzos–Verrett (born in 1931) and Bumbry (born in 1937)–sang priceless Carmens, Ebolis, Delilahs and Amnerises, and would later advance to soprano roles, taking on daunting parts with mixed success. In 1965, the magnificent Martina Arroyo would replace the ailing Birgit Nilsson as Aïda at the Met, achieving overnight fame and becoming a match for Price.
The 1980s saw the reign of an atypical, truly incomparable soprano: Jessye Norman (born in 1945). A success in Europe, she dazzled during the Met's centennial season, singing both Cassandra and Dido in one legendary afternoon, as Verrett had once done. A pair of beautiful lyric sopranos were her contemporaries: the aforementioned Hendricks (1948) and Kathleen Battle (1948), two crystal clear, ideal-for-Mozart voices. Two Americans working frequently on the other side of the Atlantic, mezzo Gwendolyn Killebrew (1939) and soprano Roberta Alexander (1949), also achieved brilliant careers. Norman and Battle's joint performance at Carnegie Hall, singing spirituals in honor of an octogenarian Marian Anderson, brought the era to a close.
Nevertheless, Hendricks' prediction has come true. No superstar of Price's stature has emerged. As the saying goes, "it is not as difficult to arrive as to remain." Many promising debuts have led to short careers, but too many young performers have emulated Price and others, rather than finding their own voices.
This is not to say that there are no young sopranos and mezzos charting a fresh course in this new century. Julia Bullock, Michelle Bradley and Janai Brugger are among today's rising stars. The road has been long and hard, but such singers are no longer novelties or curiosities. They are a permanent and irreplaceable presence in the ranks of operatic stars.
While awaiting a new and different Leontyne, the unique luster of these new voices will continue to flow with liberating energy. Price's words will continue to hold true, lighting the way for future generations: "Be black, shine, aim high…Being a human being, being in America and being black, all three were the greatest things that could happen to you. The combination was unbeatable."
Recent Content