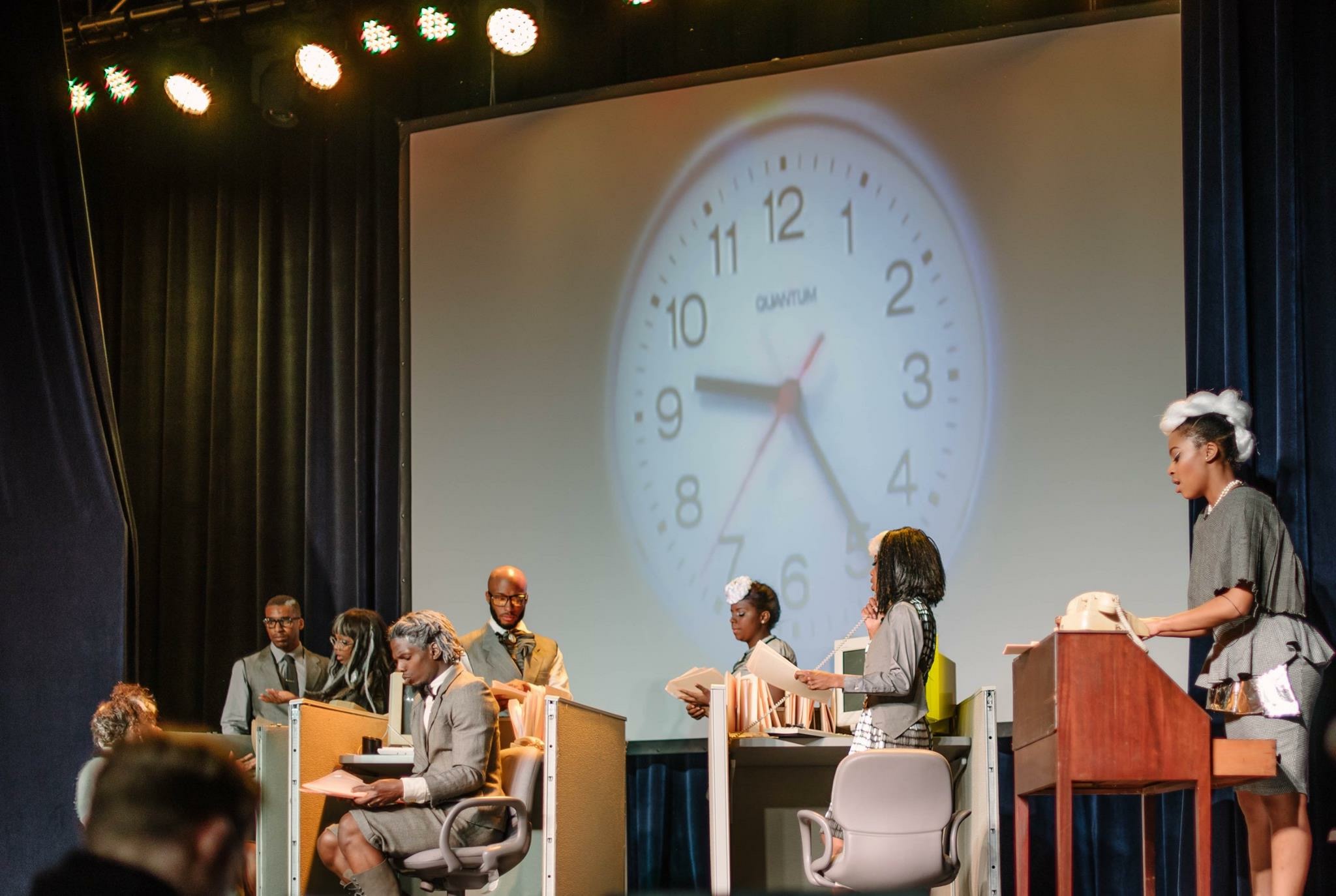 Arts
Meet the winning ideas in Detroit's Knight Arts Challenge
Over the past week I've crisscrossed the Motor City, heading from an urban farm to the high-rising Renaissance Center, through aisles of 2,500-year-old pottery to a diorama of Black Bottom in the 30's. Detroit is a quintessential American city, with roots that run as deep as its namesake river, and even a newcomer like me can see that.
Detroit's reputation as a city of makers is well deserved, if not an obfuscation of the bigger picture. Detroit is a city of makers, but of more than just cars and products. Detroit makes history. And it is in the context of that history, and its enduring legacy, that we proudly present these 45 winning ideas that are of and for Detroit.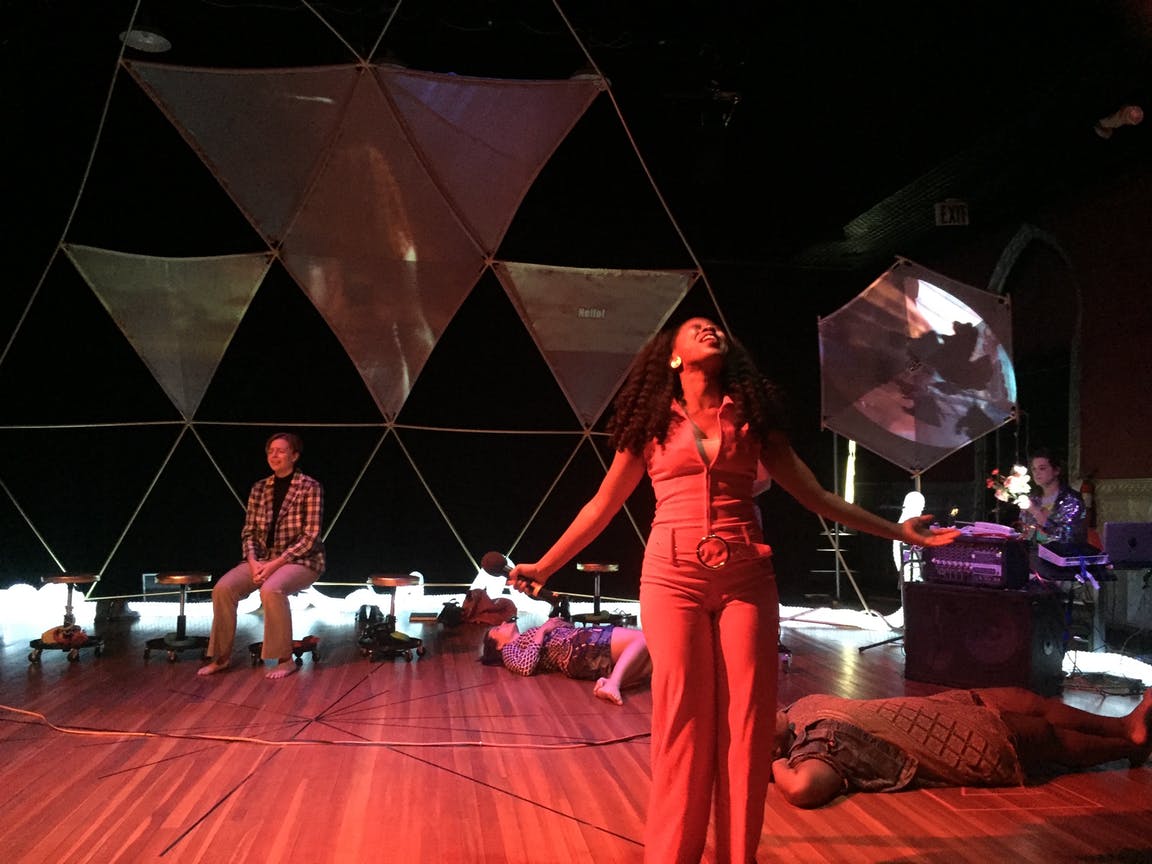 These ideas tell Detroit stories in homegrown, authentic voices. They transform public spaces. They explore the various histories of the city and how, for better or worse, those legacies continue to shape the lives of residents.
This year's group includes individual artists and long-standing institutions, technologists and buskers, dramatists, pre-teen poets and storytellers – all of whom bring with them the passion that fuels the engine of creativity in the city.
There's a sticker that many of my colleagues have on their laptop. It's a black square with bold block-lettering that reads "DETROIT HUSTLES HARDER." After speaking with this year's cohort of Knight Arts Challenge grantees, I couldn't agree more.
Here are this year's winning ideas:
12-and-Under Super Cool Poetry Open Mic and Workshop
Applicant: 12-and-Under Super Cool Poetry Open Mic
Award: $15,000
To create a youth-driven open mic series, hosted by a 10-year-old poet, at prominent cultural institutions in Detroit
Dangerous Times, Dangerous Responses
Applicant: Alicia Diaz
Award: $79,359
To examine Detroit's role as a sanctuary for Central American refugees in the 1980s through a multimedia exhibition
Detroit Three – ARTS.BLACK
Applicant: ARTS.BLACK
Award: $15,000
To document and magnify the city's arts scene with an online journal of critical discourse shared from the black perspective
The Other Hand
Applicant: A Host of People
Award: $25,000
To celebrate difference with a new experimental play and performance series exploring the in-between spaces of those who hold multiple identities of race, culture, gender and sexuality
JazzSpace Detroit: A Photographic Journey
Applicant: Barbara Barefield
Award: $20,000
To share Detroit's musical heritage by creating a permanent, accessible archive of Barefield's jazz photos, music posters and art, to update her 1979 book "JazzSpace Detroit," and present a concert and exhibit representing 40 years of jazz and creative musicians
Beautifully Wrapped and the Head Wrap Expo
Applicant: Beautifully Wrapped
Award: $45,000
To explore themes of identity, fashion and cultural assimilation through "Beautifully Wrapped," an interfaith, traveling exhibit on the art of head wrapping among Sikh Indians, Rastafarians, the Amish, Muslims and others
AfroFuture Past: Dance, Fashion and the Diaspora
Applicant: Bree Gant
Award: $8,000
To explore the intersection of African cultural traditions in Detroit's art scene today with AfroFuturePast, which includes zines, short dance films and community events
Save Yourself
Applicant: Britney Stoney
Award: $10,000
To share an artist's creative journey by touring an original musical about following your dreams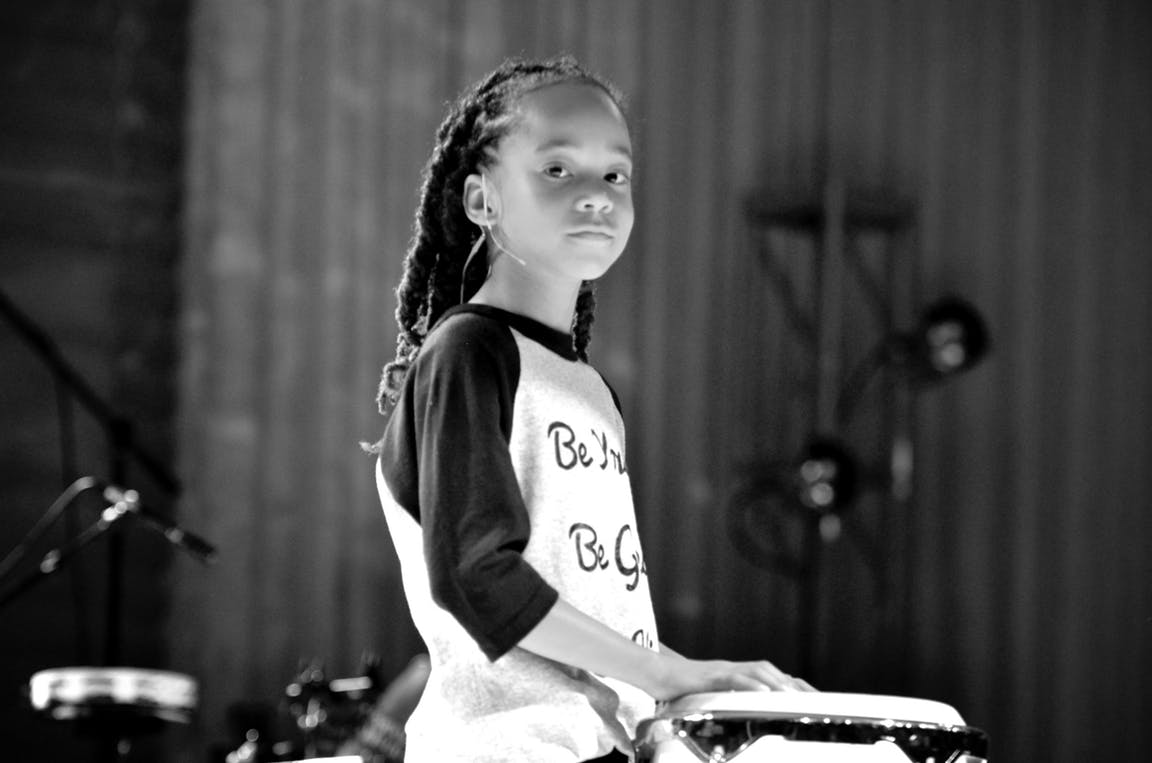 The CAN Art Wind Turbine Project
Applicant: CAN Art Handworks
Award: $50,000
To engage Detroiters in a sustainability project in a playful manner by having artist Carl Nielbock create wind turbine sculptures in Eastern Market that power cellphone charging stations and help irrigate urban crops
Wire-Car Auto Workers Association of Detroit (WAWAD)
Applicant: Wire-Car Auto Workers Association of Detroit (WAWAD)
Award: $7,300
To promote wire-car culture through an interactive website that serves as a resource for wire-car makers and enthusiasts, and to create a mobile parking structure to showcase models by association members
Jazz Violin "The Detroit Way"
Applicant: Detroit Youth Volume
Award: $51,623
To inspire the young classical violinists training with this group to become jazz musicians by employing local jazz artists as teachers
DLECTRICITY Commissions Artist Rashaad Newsome
Applicant: Midtown Detroit
Award: $75,000
To strengthen DLECTRICITY by bringing multidisciplinary artist Rashaad Newsome to debut a new video installation that explores Detroit's history, and to lead a processional performance that opens the festival
Black Bottom Street View
Applicant: Emily Kutil
Award: $15,000
To connect Detroit residents with the Burton Historic Collection's photographs of the former Black Bottom neighborhood through a website that maps the images and serves as a platform for neighborhood histories
Essay'd
Applicant: Essay'd
Award: $30,000
To promote critical discourse on the the arts in Detroit through a series of activities, including peer-reviewed, career-survey essays on Detroit artists, public workshops that broaden the scope and skill set for written criticism, and artist talks that raise awareness of Detroit's thriving art scene
Final Girls
Applicant: Final Girls
Award: $7,500
To support female filmmakers in Detroit through a filmmaking collective that will host workshops, screenings and master classes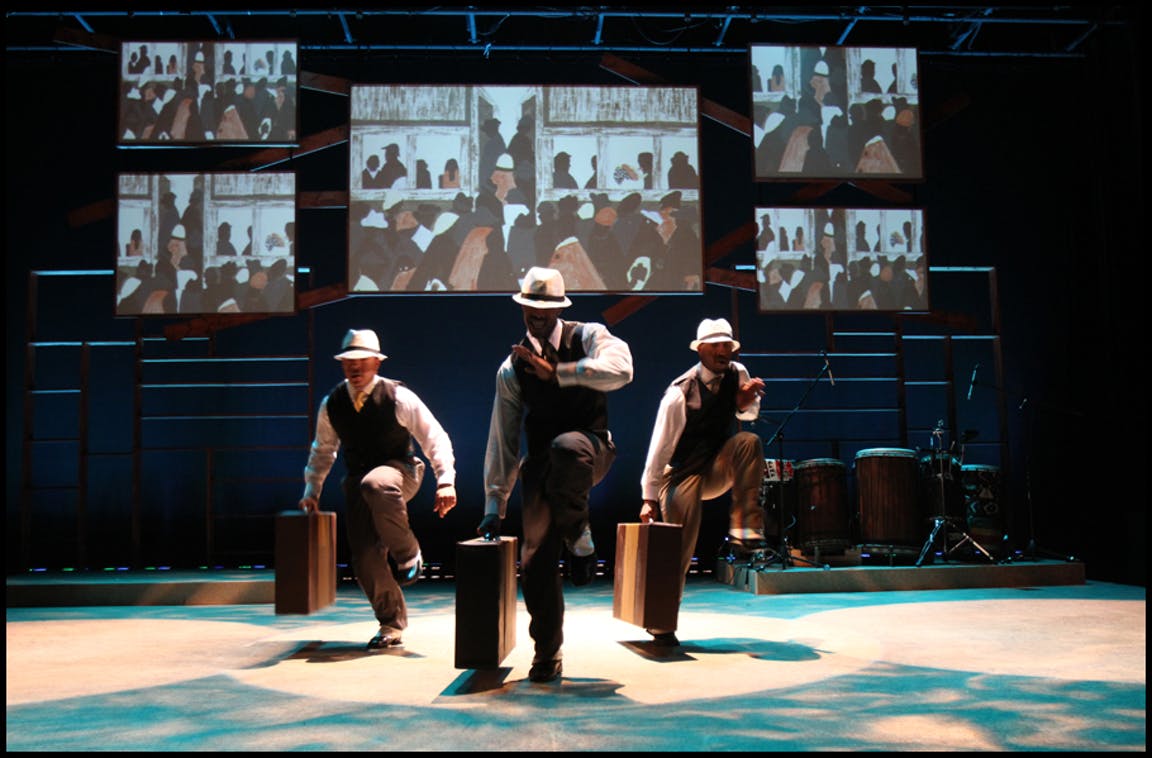 The Stitching Hour
Applicant: Fringe Society
Award; $10,500
To explore the wonder of traditional textile production by having fiber and textile artists take over storefront windows on the Avenue of Fashion and turn them into studios for spinning, dyeing and weaving fabrics
How Ma Bell Got Her Groove Back: Detroit for Real
Applicant: Focus: HOPE
Award: $164,750
To turn the historic Michigan Bell Telephone building into a canvas for Detroit stories by projecting on it new works of light art, video and photographs
Prisoner's Song
Applicants: Greg Baise, Gelsey Bell, Erik Ruin
Award: $6,000
To explore the experience of the incarcerated and prison life in America through a multimedia performance presented at four neighborhood venues
A Laureate Leads Us
Applicant: InsideOut Literary Arts Project
Award: $25,000
To identify and celebrate new young poets through an annual writing contest that will select the next Detroit Youth Poet Laureate
Social Sound Synthesizers
Applicant: Jeff Sturges
Award: $25,000
To transform the act of learning to play music by creating new sound synthesizers that are inexpensive and easy to use, and invite collaborative play
The Taste of Displacement
Applicant: Jehan Mullin
Award: $15,000
To bring the multimedia artist, Dena Al-Adeeb, and her interactive art project, "The Taste of Displacement," to Detroit where she will develop a site-specific piece that explores local Arab-American experiences through video and performance art.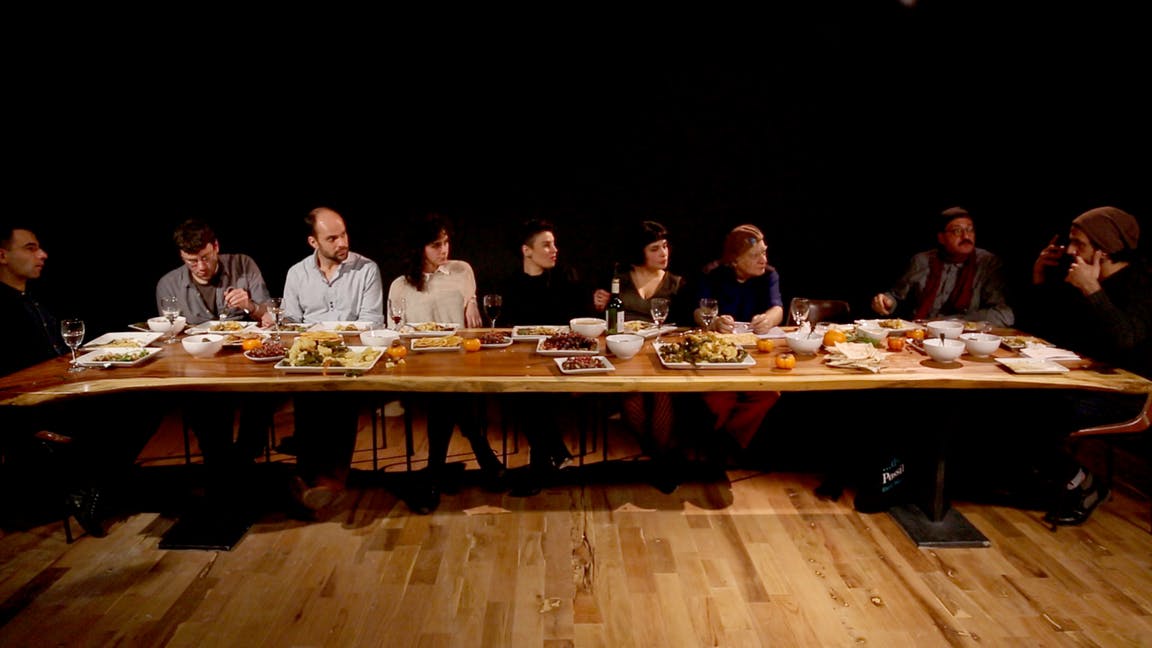 Not In My House: A Performance Celebrating LGBT Identity
Applicant: Kristi Faulkner Dance
Award: $30,000
To explore themes of identity and gender with an original performance work created with LGBT youth from the Ruth Ellis Center
Mapping Cart
Applicant: Lawrence Technological University Detroit Studio
Award: $10,000
To reconstruct Detroit's historic West End in maps by creating a tapestry of paintings, drawings, pictures and infographics of the neighborhood created by the community using a mobile mapping cart
Detroit Industry
Applicant: New Music Detroit
Award: $36,300
To build community around one of Detroit's artistic treasures – Diego Rivera's frescoes at the Detroit Institute of Arts – by commissioning a major new chamber music work inspired by them and in honor of their 85th anniversary
Detroit See Me
Applicant: Nichole Christian
Award: $6,000
To saturate the city with the faces of resilient and hopeful Detroit youth through a traveling exhibit and limited edition photo book
Great Art! Great Park!
Applicant: North Rosedale Park Civic Association
Award: $76,000
To continue the transformation of this neighborhood's 7-acre park by working with local artists to create installations along the 5-mile walkway that borders it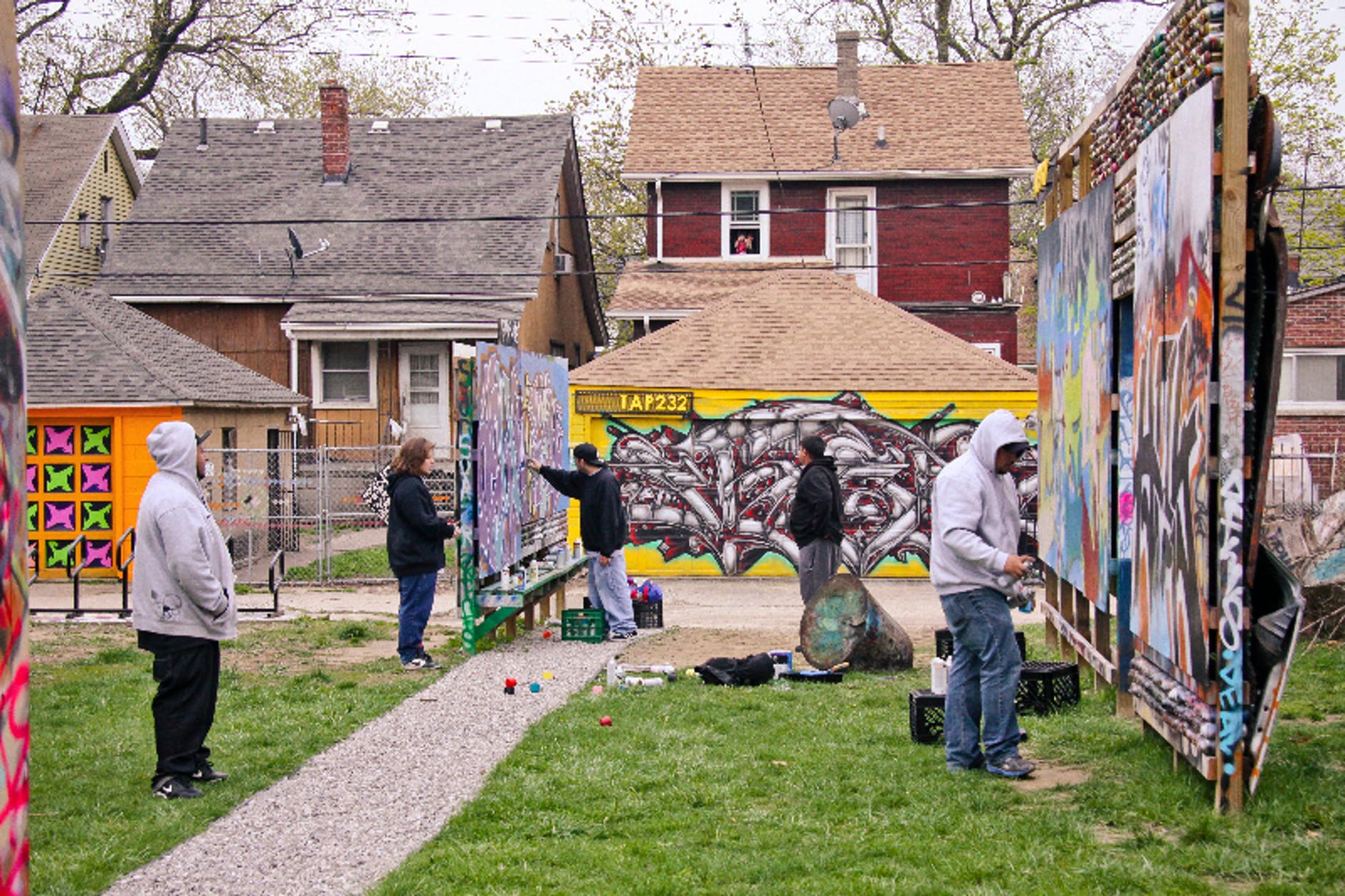 Noir Design Parti: African-American Architects in Detroit
Applicants: Saundra Little and Karen Burton
Award: $34,775
To document the professional journeys and creative works of Detroit's black architects through a series of videos, photographs, maps and tours.
Beatmatch Brunch with Mother Cyborg
Applicant: Seraphine Collective
Award: $15,175
To bring new voices to the electronic music scene with workshops to train and build community among female-identified DJs
The Migration: Reflections on Jacob Lawrence
Applicant: Step Afrika! USA Inc.
Award: $84,722
To share the story of the Great Migration through dance, by bringing Step Afrika!'s full-length dance piece based on artist Jacob Lawrence's Migration Series to Detroit
MAWADISIDIWAG (They Visit Each Other)
Applicant: The Aadizookaan
Award: $50,000
To share Detroit stories in the tradition of indigenous communities by using multimedia tools that travel to communities in a mobile storytelling unit
The Enemy of My Enemy
Applicant: The Hinterlands
Award: $70,000
To explore external narratives and perceptions of the United States by collaborating with artists from China, Russia and Iran to write new works about Americans and perform them in Detroit and online
Live at the Scarab Club
Applicant: The Scarab Club of Detroit
Award: $52,238
To strengthen a hub for the city's creative community with a concert series, "Live at the Scarab Club," that mixes music, historical narratives, visual arts and poetry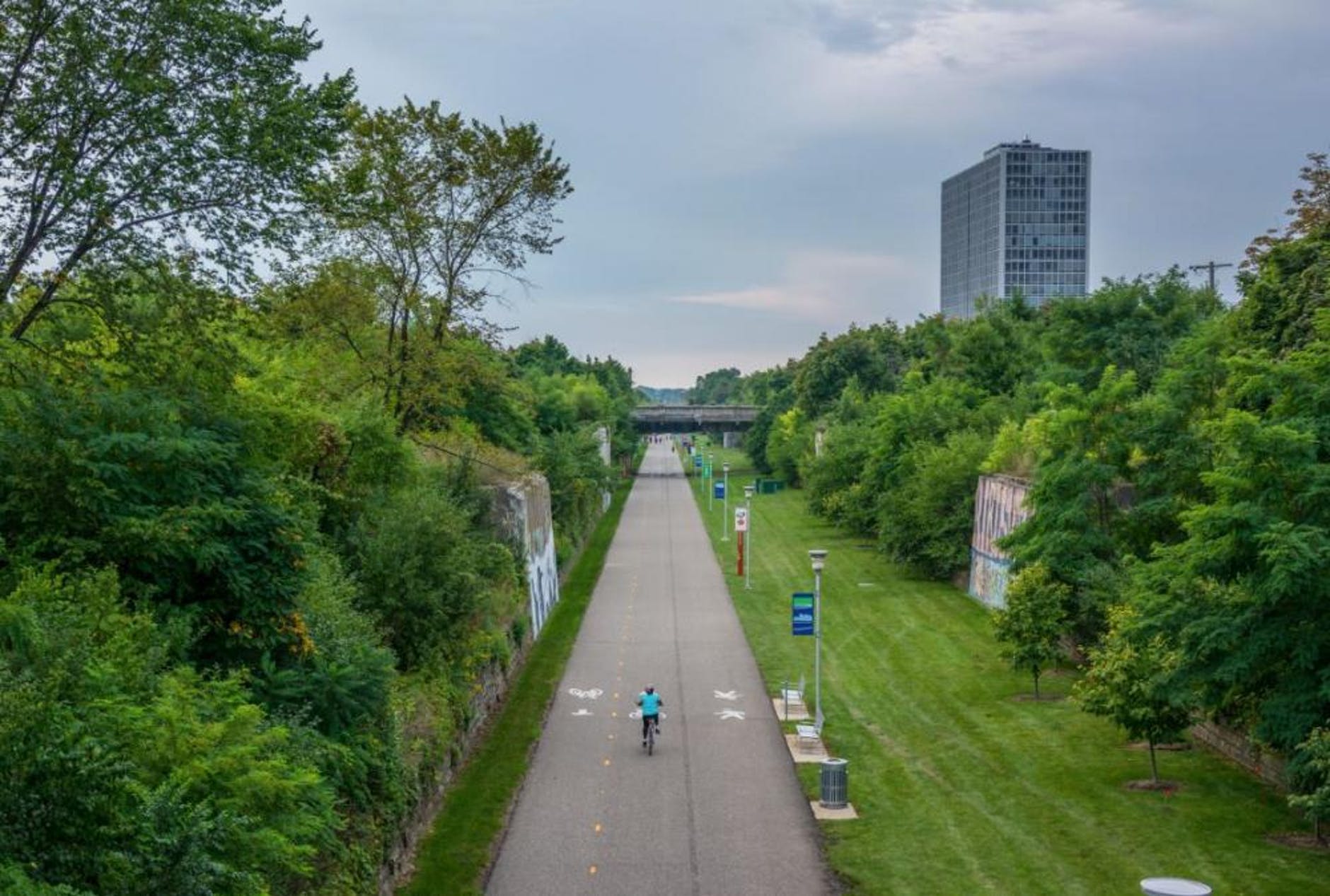 Shannon Cason's Homemade Stories Live
Applicant: Shannon Cason
Award: $65,000
To spotlight the best national and local storytellers through a monthly event, Homemade Stories Live
Busk in the Cut
Applicants: Sidewalk Detroit and the Detroit Riverfront Conservancy
Award: $154,000
To bring the Dequindre Cut alive with artists from around the world in "Busk the Cut," an international festival of street performers, circus arts, graffiti artists and world music
What Pipeline Presents Pope.L in Detroit
Applicant: What Pipeline
Award: $30,000
To bring daring contemporary art to Detroit by inviting visual artist Pope.L for a unique exhibit and performance
Detroit Storymakers Project
Applicant: WDET
Award: $100,000
To strengthen the craft of storytelling in Detroit by developing a network of multimedia artists and empowering them to share their stories with a wider audience – on the radio, online and in public spaces
On TAP
Applicant: Young Nation
Award: $37,000
To support the development of local artists by turning garages into artists' studios in addition to holding hip-hop arts workshops and experiences that culminate in a large public art project
The Jit Exchange
Applicant: Zimbabwe Cultural Centre in Detroit
Award: $11,000
To unite dance styles from the same era, from two continents, by bringing Zimbabwean dancers to Detroit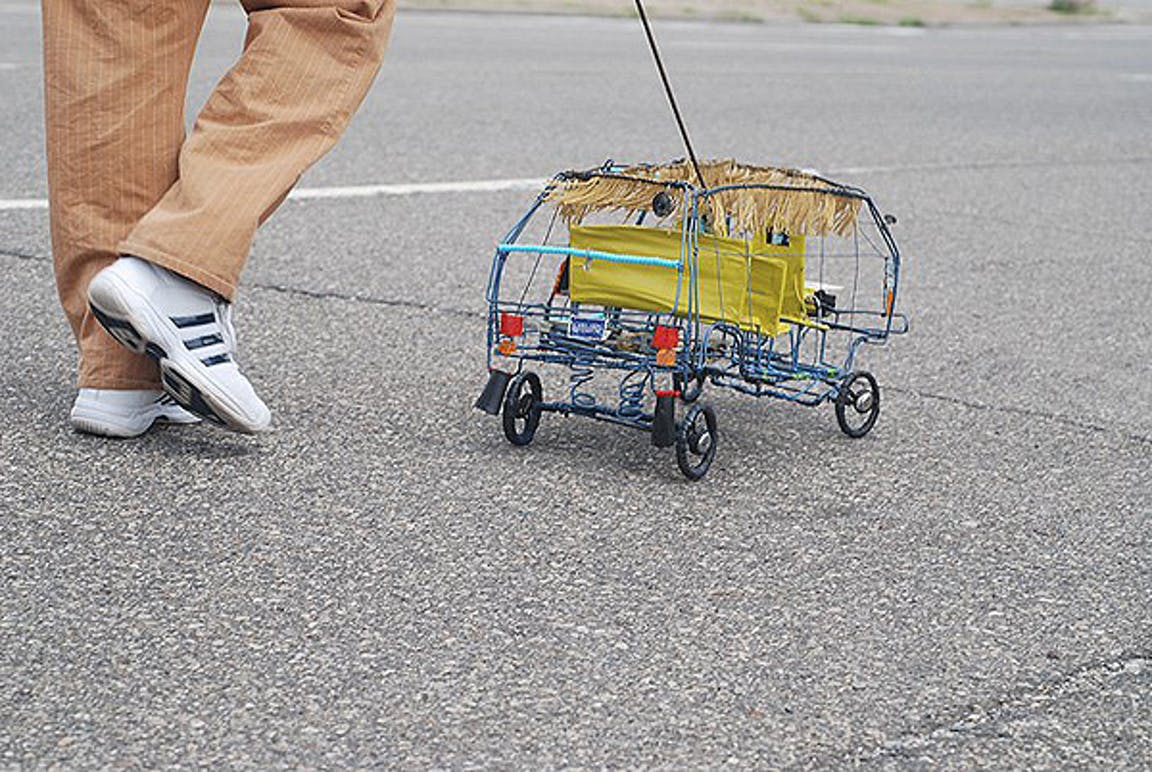 Knight Foundation also awarded funds to seven cultural organizations whose projects explore the origins and impact of Detroit's 1967 civil unrest. These projects surfaced through the Knight Arts Challenge and were announced earlier this year.
50 Years and One Summer
Applicant: Big City Films
Award: $100,000
To engage the community in a dialogue on race relations and the unrest of 1967, conversations that will ultimately shape a school curriculum for a new documentary series on the events of that summer
Detroit '67 Rebellion: Inside and Out
Applicant: Charles H. Wright Museum of African American History
Award: $125,000
To use the arts to examine the 1967 civil unrest in historical context, and broaden the conversation around the city's future, with a series of exhibitions, performance art and a memorial fence that will gather Detroiters' reflections
Detroit '67: Looking Back to Move Forward
Applicant: Detroit Historical Society
Award: $200,000
To engage the community in the creation of an exhibition that spans 100 years, puts the unrest in context and uses the city's collective history to help residents define Detroit's future
Found Footage Detroit: Summer 1967
Applicant: Detroit Institute of Arts
Award: $30,000
To offer a raw look at the 1967 era in Detroit by presenting an immersive screening of unedited archival films and crowd-sourced home movies from the period, in partnership with the Detroit Free Press, the Charles H. Wright Museum of African American History, the Walter P. Reuther Library and the Prelinger Archives
Detroit '67
Applicant: Detroit Public Theatre
Award: $60,000
To spark meaningful dialogue in communities and schools across the city with a mobile production of a play by native Detroiter Dominique Morisseau about a brother and sister who find themselves caught up in the uprising
AFTER/LIFE
Applicant: The Residential College in the Arts and Humanities at Michigan State University
Award: $100,000
To tell the stories of the many overlooked women and girls involved in the 1967 Detroit unrest by bringing together oral history, theater, poetry and dance in a new production developed by playwright Lisa Biggs
Sonic Rebellion: Music as Resistance
Applicant: Museum of Contemporary Art Detroit (MOCAD)
Award: $67,000
To examine how music can be a catalyst for social change with a large-scale group exhibition that looks at the connections between Detroit's music and visual arts scenes and its political history
Recent Content