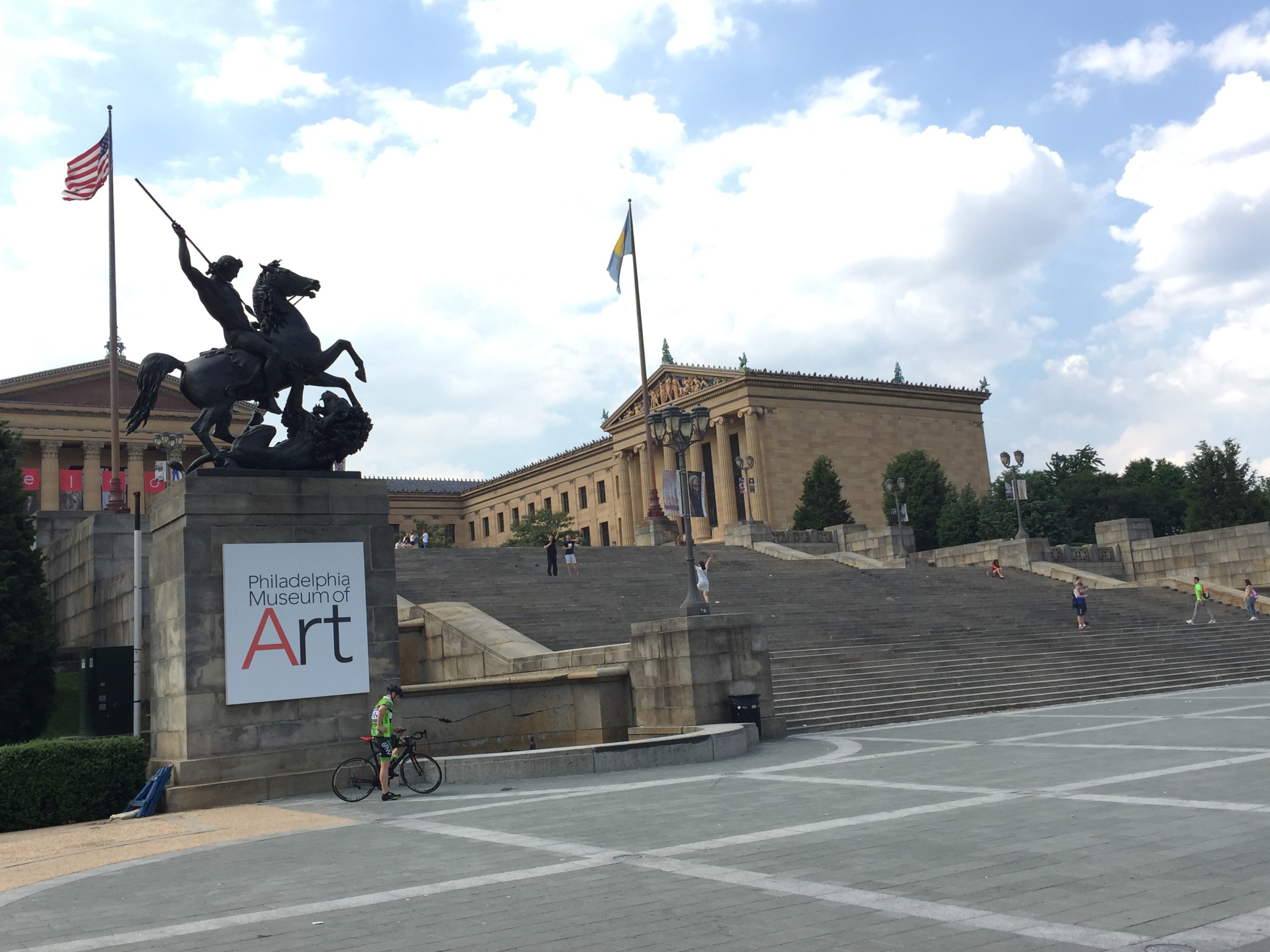 Arts
Meet the winners of the InsideOutUSA photo contest
At times playful, silly and serious, Instagrammers in four cities this month interpreted art in their own way with the #InsideOutUSA photo contest, highlighting the national InsideOut program that takes high-quality replicas of art in museums' collections and brings them to neighborhoods.
The photographers juxtaposed modern cityscapes with classic art, and brought in skateboarders, toddlers and street vendors to create their own works.
Two played with the human body to create their image. In Detroit, a shadow appears to either lift up – or try to run away with – "Seascape: Sunset" by Martin Johnson Heade on the Dequindre Cut, an old railway line turned to trails.
In Miami, a tree trunk became the base of a woman's body for this winning image, which played with Christina Pettersson's 2009 work "Eudora Welty's Grave," installed on a basketball court at a city of Hialeah park.
The framing of the winners in Philadelphia and Akron were key.
In Philly, the judge, photographer Conrad Benner, liked how the arches in the painting of a Dutch church by Pieter Jansz "mirror the arches on Christ Church behind it, or vice versa, and how it made my eyes dance back and forth comparing the two."
And in Akron, contest judge and photographer Angelo Merendino complimented the composition of the photo of the work "Miss Molly Duveneck," by Frank Duveneck, saying "the position of the hands and cell phones work with the painting to create a nice curved shape within the rectangle format."
Marika Lynch is a communications consultant for Knight Foundation.
Recent Content