Arts
Miami filmmaker wins Fulbright for work in Hong Kong
To win a Fulbright is an honor that still, more than 60 years after the Fulbright U.S. Student Program was created, equates achievement, excellence and leadership.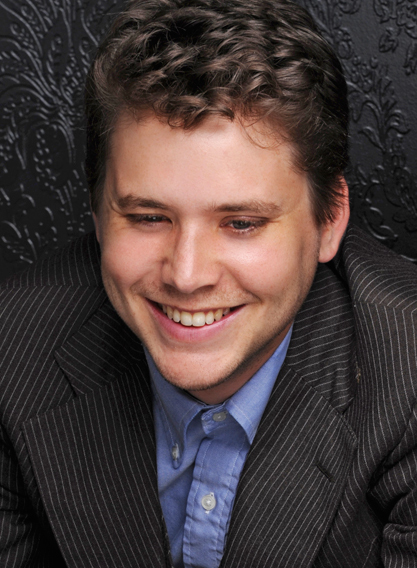 And those were the very qualities that made it possible for one Miami filmmaker, Andrew Hevia, to join over 1,900 other U.S. citizens awarded the grant to work on a project that aims to increase the understanding between the peoples of the United States and of other countries.
Hevia, who recently graduated from Fordham University with a master's degree in media entrepreneurship, will be heading to Hong Kong in the fall, taking his experience as a filmmaker with him. Hevia is one of the founders of the Knight-funded Borscht Film Festival, and part of a growing community of indie filmmakers in South Florida gaining recognition nationally. He plans to document the art world in a city that shares commonalities with Miami.
Though Hong Kong is a former British colony whose sovereignty was transferred to China in 1997, it, like Miami, is a multicultural and multiethnic city that has seen its art scene grow and gain an international reputation.
Two years ago, Art Basel Hong Kong opened, and Hevia was intrigued enough that while attending Fordham, he went through the process of applying for a Fulbright, developing a proposal about Hong Kong's burgeoning art world.
"What I proposed was a version of that same Miami story where we look at Hong Kong, because Hong Kong is a city with a fascinating development, and they've had this generation of artists who have come of age just as the [Art Basel] Fair came," Hevia, 30, explained. "Presumably, these are artists that are having the same questions that a lot of the Miami artists did."
When he looked deeper into the subject, Hevia found that indeed similar issues were apparent, including, how to retain each city's unique identity as it undergoes a transformation and how this affects the arts scene.
"The goal is to go and identify who those people are, what they're doing, and how they're adjusting to the same situation Miami had," Hevia continued. "What I am hoping is I can ask the same questions but get different answers."
"He's won an Emmy, which is certainly kind of unusual when you're dealing with a student population, and that right away caught my eye," Stark-Gendrano said from her offices at the Rose Hill campus in the Bronx.
For the past four years, Stark-Gendrano has worked with Fordham students in setting up the proposals that will be sent to the Fulbright committees.
"We were talking a bit about this film [Andrew] had made about the Basel art fair down in Miami, and that seemed to be an area that he was really passionate about and really interested in," remembered the advisor. "And the more we talked, the more it became evident that that was going to be a very promising direction for him to pursue."
The opening of Art Basel Hong Kong and the opportunity to apply for the Fulbright through Fordham presented Hevia with all the elements he needed to develop his dream project. .
"It seemed like the right project at the right time," said Hevia, who went to the New World School of the Arts in Miami, where he met fellow filmmaker and Borscht Film Festival co-founder Lucas Leyva.
Because of his new commitments and traveling, Hevia is not involved with Borscht as before, but the collective will always be with him, he said.
"I don't remember the year, but it was the first year that we were at the Arsht Center," Hevia went on. "I think it was 2010, and we all got up to talk about the festival, and I remember saying 'these are films made by Miami, for Miami, in Miami, about Miami,' and 1,800 people cheered along those lines. And that was not a thing I had ever experienced growing up in Miami. It was not a thing that existed, and I feel privileged to have been a part of the team that brought that."
"There's actually a quote I heard recently," says Hevia. " 'The question isn't what you want, the question is what excites you.' So I am trying to pursue those things that excite me."
Recent Content