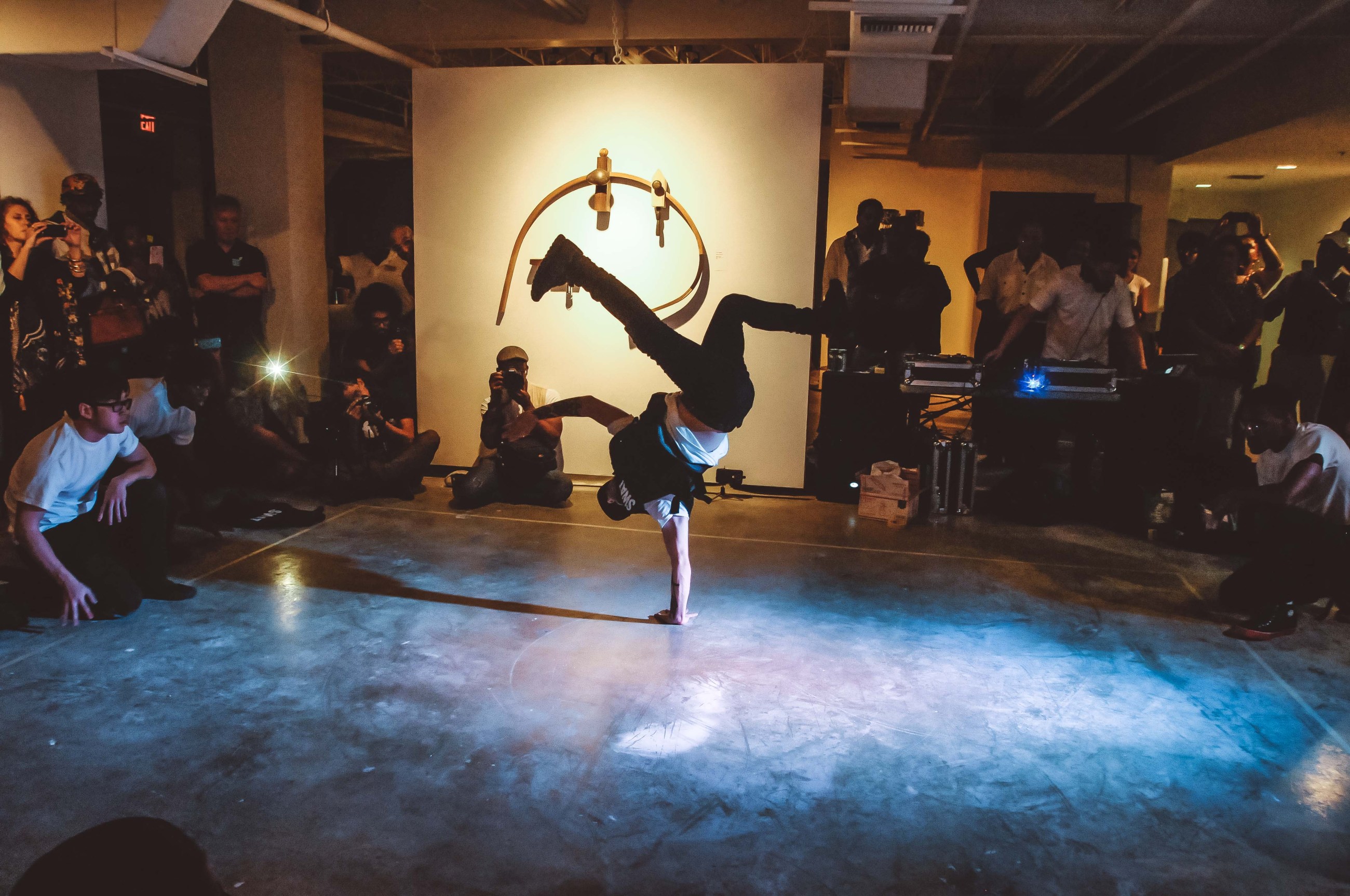 Arts
Mikhaile Solomon primes Prizm Art Fairs to promote neglected voices in contemporary art
Above: A scene from Prizm art fair. Photo by Rod Deal.
During last December's art fairs, I checked out Prizm Art Fair, a 2015 Knight Arts Challenge winner, and had the opportunity to speak with its founder and director, Mikhaile Solomon. Solomon, who established Prizm in 2014, curates cutting-edge multidisciplinary art fairs that promote artists from the African diaspora and emerging markets.
Solomon founded Prizm because she saw a need to foster the careers of artists who have been traditionally marginalized from and fetishized by the art world.
"There wasn't enough representation of artists of color being shown in a professional manner," Solomon said. "Having gone to quite a few art venues, including Art Basel Miami and in Switzerland, I found few examples of work from artists from the diaspora, and their voices were grossly underrepresented."
For a combination of reasons, the art community hasn't, until more recently, made substantial and broad enough investments in the careers of black artists, especially those emerging and mid-career artists who are at a critical juncture in their professional development. Without a platform, there's little room for these marginalized voices to be heard.
"Just recently there's been a heightened interest in African and African diaspora art," said Solomon. "Prizm is one of just a few institutions that represents these artists and this kind of work. Prizm seeks to establish that African and Africa diaspora art is not a trend, but a real and thriving component of the art world."
The local art scene in Miami, where Prizm is headquartered, hasn't done much better when it comes to fostering and promoting these artists, despite ever-changing global art trends and the explosion of Wynwood and Little Haiti as international contemporary art meccas–neighborhoods that are, ironically, home to Miami's considerable populations from the African and Caribbean diasporas.
"I know so many artists locally who were not being recognized and didn't have outlets for presenting their works during major international art fairs like Art Basel/Art Week Miami," said Solomon. "Many local artists of color float under the radar, artists that are doing substantive work, and Prizm is one way for these artists to elevate their voice during the major fairs. I work with five major contemporary artists of color who've been working for over 20 years and never really had a way of getting their name out there."
With the 2015 Knight Arts Challenge grant, Solomon will have more time to devote to Prizm, create programming for the upcoming year and implement a long-term sustainability plan. The grant will also enable Solomon to focus on another traditionally underrepresented segment of population: female artists of color.
"As a woman-owned business, presenting more women artists of color is definitely a priority. Historically, representation of women artists of color has been very limited. Artists like Betye Saar, Alma Thomas, Elizabeth Catlett, Faith Ringgold, Martha Jackson Jarvis, Carrie Mae Weems and many others are now beginning to be fully recognized for their decades of artistry and contributions to the artistic landscape," said Solomon. "Prizm makes an effort to exhibit the work of as many women contemporary artists as possible. In 2015, for women's month, I curated an exhibition at the African Heritage Cultural Arts Center titled "Divinity Revealed," which presented a collection of works by four artists: Amber Robles-Gordon, Martin Nyarko, Sheena Rose, and LaToya Hobbs. I hope Prizm can play an important role in contributing to this ecosystem."
Recent Content