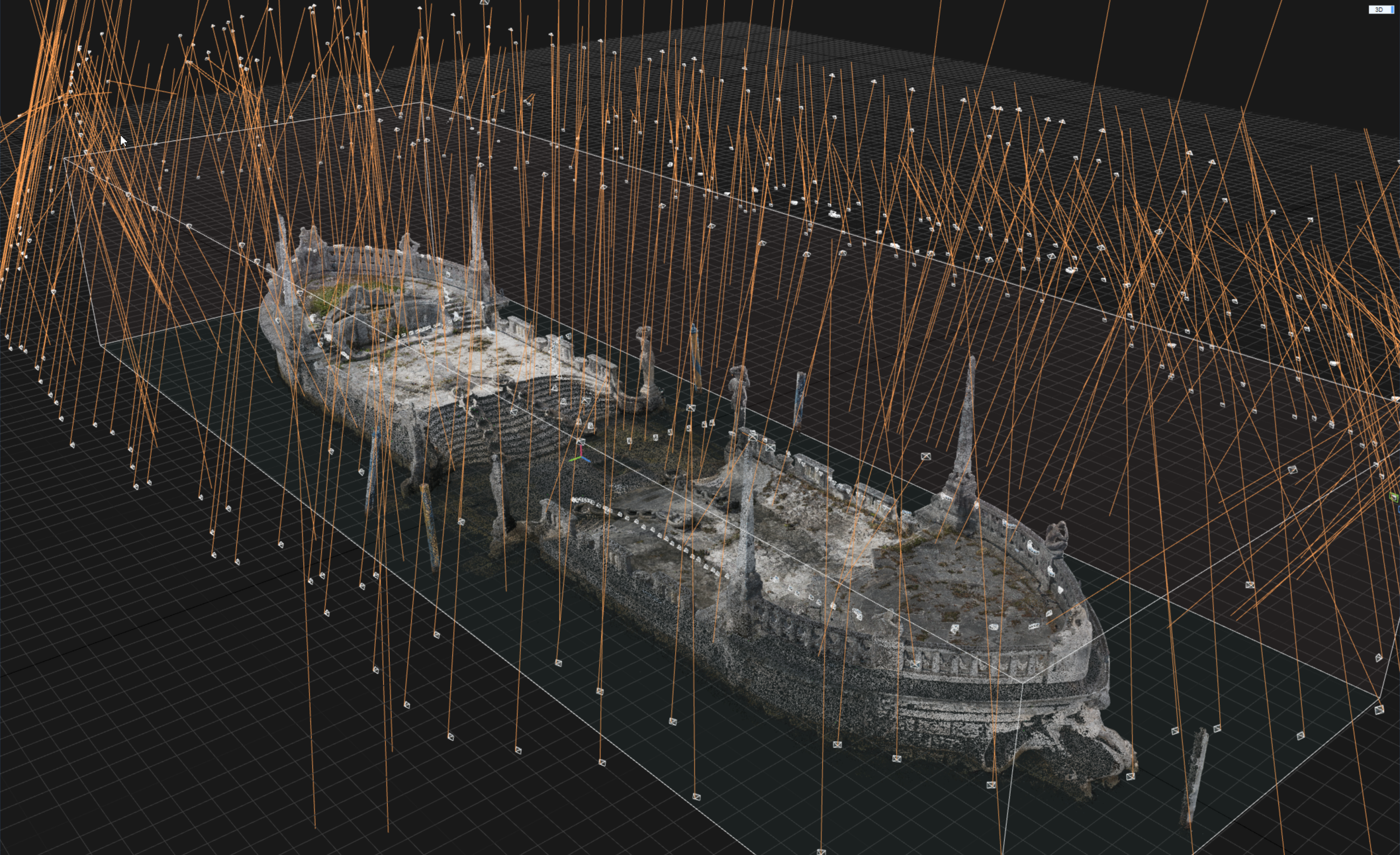 Arts
Museums & technology: New avenues for wonder
Today we are announcing $1.87 million in support to 12 art museums to explore new ways technology can connect people to art.
These days, technology and digital communications permeate almost every corner of our lives, from the time we scroll through the morning's newsfeed until we set an alarm on our phone to wake up the next day. As a result, cultural organizations are being challenged to respond to new audience expectations and behaviors brought about by an always-connected society. On the flip side of these challenges is real opportunity, for museums to use digital means to reach visitors beyond the walls of their institution, to delight people in new ways and to create tools that help researchers.
Through our arts program, Knight Foundation is committed to the belief that the arts create more informed and engaged communities. Art provides us with shared experiences, connects us to different world views, and offers us moments of personal reflection and wonder. We believe technology can amplify these qualities, and make it easier to interact, educate and communicate with audiences. Technology can help reduce the distance between the museum and the audience, creating understanding, appreciation and ongoing relevance for exhibitions.
Our investments in these twelve projects build off of Knight Foundation's experience in seeding innovation in other fields, such as journalism and libraries, through a collaboration between our Arts and Technology Innovation teams. As in those fields, our approach here is to encourage risk taking and experimentation, while simultaneously focusing on learning and replication through open source software and shared methodologies.
The museums and their projects are:
Akron Art Museum | $173,329: To explore new ways to give visitors insights into its collection by connecting them directly to curators and other museum professionals. The project will begin with an in-person experiment called "The Curator Is In," which will inform the museum's digital strategy.
The Barnes Foundation | Philadelphia | $155,000: To create new ways to browse the foundation's collection online by visual characteristics, based on founder Dr. Albert C. Barnes's principles for visual learning.
Carnegie Museums of Pittsburgh | $150,000: To develop and deploy a new mobile experience that eliminates the friction associated with traditional apps by infiltrating the most-used, system-level app on mobile devices: native messaging. The Innovation Studio will create an SMS chatbot that will interact with users in fun, knowledgeable, and delightful ways whether they are in or outside the museum's walls.
Detroit Institute of Arts | $150,000: To expand a pilot that enables visitors to explore the collection on a deeper level through augmented reality and 3-D animations. Called Lumin and built on Google Tango, the project will enable visitors to more deeply explore the creation of Diego Rivera's murals at the institute, the brushstrokes of Vincent Van Gogh and how human eyes process color in Georges Seurat's works.
Institute of Contemporary Art, Miami | $200,000: To help the museum engage its visitors and community through digital media as it opens its first permanent facility in the Miami Design District later this year. A focal point of the program will be the creation of video content that enriches the museum experience and expands the museum's reach beyond its physical walls.
Minneapolis Institute of Art | $148,800: To improve the museum's digital storytelling platform, which provides an in-depth look at pieces in the collection, by adding new features and making it easier for organizations across the country to use.
The Mint Museum | Charlotte, North Carolina | $150,000:

To bring more people to the museum by creating a welcoming, interactive staircase and public art installation that uses light and sound to become a must-see, must-hear, must-climb destination.

Museum of Arts and Sciences | Macon, Georgia | $100,000:

To create more immersive film experiences by launching the FullDome Festival, in partnership with the Macon Film Festival. The event will highlight works created specifically for the museum's leading-edge, digital planetarium.

Museum of Contemporary Art Chicago | $150,000:

To engage more people in contemporary art by developing a digital scavenger hunt that encourages museum visitors to locate artworks in its galleries by written texts that describe them. The project builds on the museum's Coyote project, which makes images more accessible to people who are blind or visually impaired through text descriptions.

New Museum | New York | $250,000: To accelerate the development of technology that engages museum visitors, by creating a museum technology track at NEW Inc., the incubator and professional development program created by the New Museum.

Pérez Art Museum Miami | $150,000:

To help visitors more deeply engage with the collection and architecture through an augmented reality app that will feature multimedia content to include explainer videos, an interactive map, and sharable content.

Vizcaya Museums and Gardens | Miami | $100,000:

To enhance the visitor experience by using 3D modeling and printing to allow visitors to explore spaces of this National Historic Landmark that are not accessible to the public. Those spaces include Vizcaya's Barge, a partly submerged breakwater decorated with mythical sculptures, and the swimming pool grotto, which has a ceiling depicting an elaborate undersea scene.
We believe in the power of art museums to inspire and connect communities. As we move deeper into the digital age, we look forward to seeing how these important institutions will find creative ways to remain vibrant while offering moments of reflection and appreciation.
Recent Content