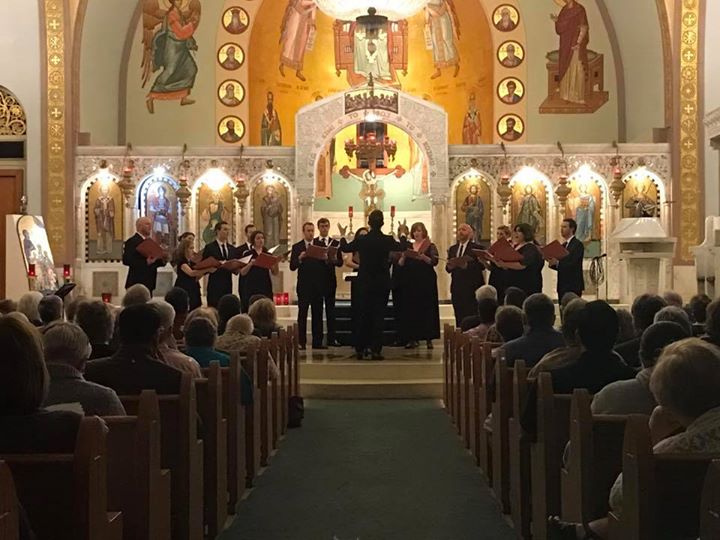 Arts
New World Symphony and Seraphic Fire present final concerts of 2016-17 season
The New World Symphony and Seraphic Fire, musical institutions that have become truly emblematic of Miami, closed their 2016-2017 season with significant performances–significant in that they reflected both the merits and shortcomings of a city making musical progress despite an occasional step backwards. Though lacking a solid musical core for a city of its size, Miami is fortunate to call itself home to two organizations that transcend local borders. With both, exceptional quality is the norm, and hometown audiences benefit from supporting them.
For his final concert of the season, New World Symphony musical director Michael Tilson Thomas picked two works that showcased the technical skill and level of professionalism achieved by his fellows after months of tireless work. The performance served as a farewell to the young instrumentalists heading out to new destinations.
Perhaps daunted by the challenge of the Wallcast (performances that can be experienced live by thousands on a 7,000-square-foot projection wall at the adjacent SoundScape Park), the young Dean Whiteside appeared somewhat intimidated as he conducted a short interlude from the Frederick Delius opera "A Village Romeo and Juliet"–a piece that nevertheless established the British theme of the first part of the evening. The pastoral softness of "The Walk to the Paradise Garden" that Delius sketched contrasted starkly with what followed it: Benjamin Britten's Symphony for Cello and Orchestra.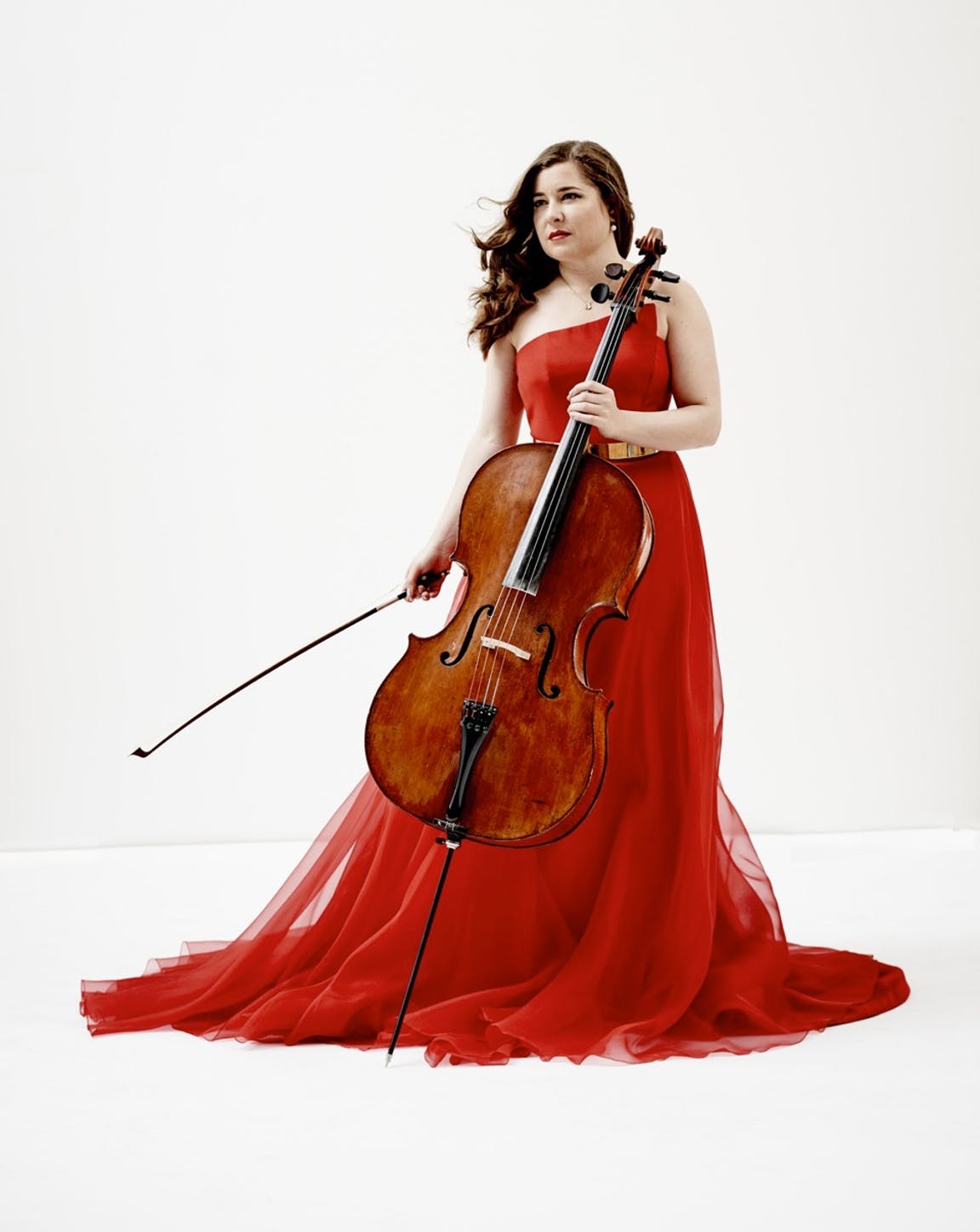 A notoriously difficult piece for the soloist, orchestra and audience, it was a surprising selection for an end-of-season concert, as grand finales generally consist of crowd-pleasing workhorses. Britten's score, commissioned by his friend Mstislav Rostropovich, is strewn with technical difficulties. Boasting less dramatic impact than works composed for Rostropovich by his countrymen Dmitri Shostakovich and Sergei Prokofiev (or by Alfred Schnittke, Aram Khachaturian or Witold Lutoslawski, for that matter), it poses seemingly insurmountable obstacles. All the more kudos are due, then, to the remarkable Alisa Weilerstein, who emerged triumphant from the challenge, as well as to the orchestra and its conductor, who framed the performance of the young cellist without decreasing its intensity throughout the four movements. The adagio showed off the peak of Britten's inspiration, and solos tested the mettle of several instrumentalists in the course of the final, thorny passacaglia.
Weilerstein's encore provided soothing relief. A sublime rendering of the saraband from Johann Sebastian Bach's Third Cello Suite was followed by an urgent version of Ludwig van Beethoven's "Eroica" (Symphony No. 3)–one of peerless clarity, capped by a notable performance of the brass and resulting in a profuse current of sound capable of breaking through the walls of the Frank Gehry-designed hall. It constituted an eloquent, powerful conclusion to the season.
For its part, Seraphic Fire closed its 15th season with an extensive selection of audience favorites. Led on this occasion by James Bass, associate conductor and lead bass, the choral group swept through four centuries of music, beginning with Gregorio Allegri's famous "Miserere." The work is one of the most popular performed by the choral group, given new life by soprano Sarah Moyer's impeccable rendition and crystal clear voice. Tomás Luis de Victoria's "Salve Regina a 8" made for another memorable moment, with the eight singers stationed in different areas of St. Sophia Greek Orthodox Cathedral, an ideal acoustic environment for the group.
John Bennet's "All Creatures Now Are Merry-Minded" (a madrigal in honor of Elizabeth I of England), Carlo Gesualdo's difficult "O Vos Homnes," and Charles Villiers Stanford's ethereal "Blue Bird" all confirmed yet again the strength of the group, which changes members without losing its original quality.
With Kyle Nielsen conducting, a fervent "Oh, What a Beautiful City" revved up the crowd. The evening ended with a work that encapsulated the versatile ensemble's best stylistic qualities: "Chichester Mass," composed by William Albright on commission for the Chichester Church to celebrate its 900th anniversary. Most impressive was the exquisite treatment, different and contrasting, that each singer gave the word "holy" in the "Sanctus." The effect clearly identified Seraphic Fire as an extraordinary group. Special mention needs to be made of James Bass, who was as effective in his musical directing as in his brief but substantive introduction to each work.
Recent Content