Arts
Nu Deco Ensemble wraps 2016-2017 season with Knight Concert Hall debut
April 28 marked the closing of Nu Deco Ensemble's triumphant 2016-2017 season. Yet that evening's concert, which was also Nu Deco's debut at Miami's Knight Concert Hall, felt more like an arrival–a milestone for this young group as it continues to explore different ways of attracting and engaging audiences.
There can be little doubt about the fact that the chameleon-like Nu Deco knows how to shift, charm and hook concertgoers. Billed as a "21st-century orchestra," this daring local chamber ensemble relies on the accessibility of its programming to appeal to a diverse crowd. The success of this approach was evident in the heterogeneous nature of the attendees who packed the seats at Knight Concert Hall during the season closer.
As inspiration for the concert, Nu Deco first looked to the masters. When one is looking to create a solid structure with which to experiment, it is hard to go wrong with Bach, Vivaldi and Stravinsky.
Call it deconstruction, sampling or plain intervention, Sam Hyken—the talented composer who co-founded Nu Deco alongside conductor Jacomo Bairos—rearranged, drained, refilled, sketched and ultimately recreated versions of "Toccata and Fugue" (Bach), "The Firebird" (Stravinsky) and the eternal "Four Seasons" (Vivaldi). The latter was a genre-bending reimagining of Stravinsky's work commissioned by the Arsht Center, which Hyken titled simply "4."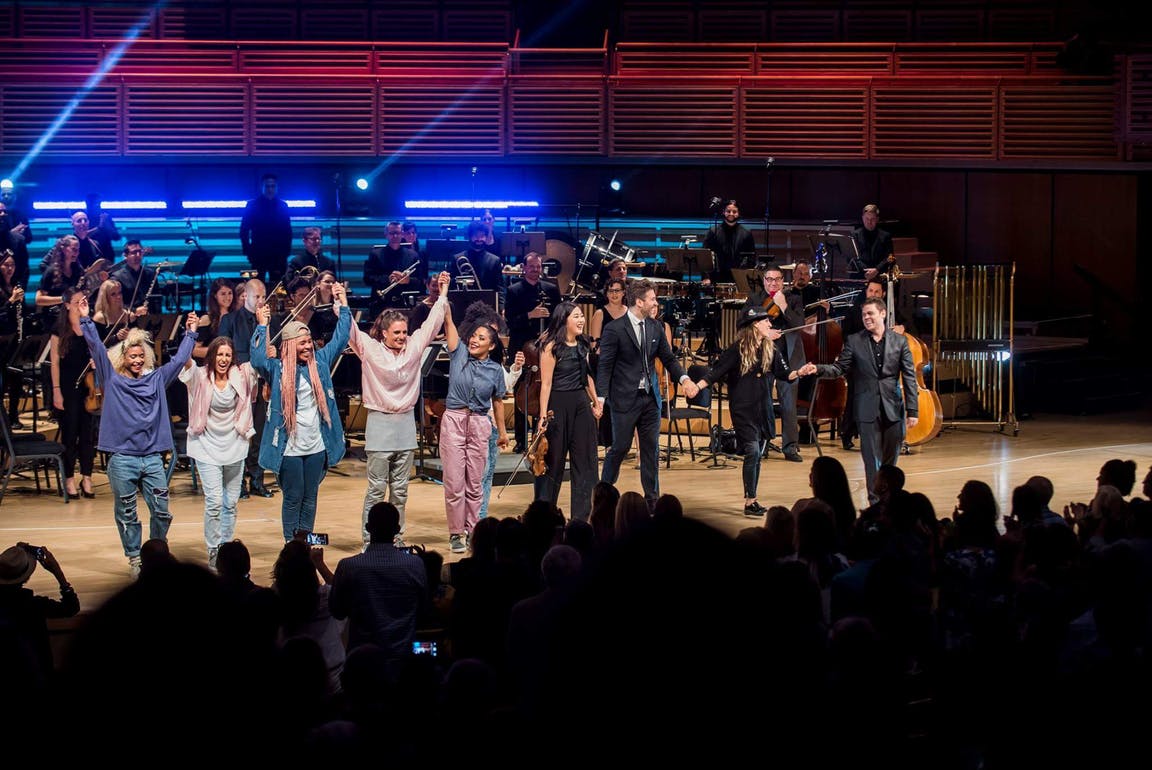 With good taste and excellent intentions, Hyken created an hour of music to which he then added tributes to Prince and the German electronic music band Kraftwerk (additions that, in the opinion of this critic, paled against the immensity of the classics). Violinist Kristin Lee dazzled in the Vivaldi piece, and Bairos was an attentive director, impeccably bringing it all together.
The enthusiasm in the air was palpable and noteworthy, though Brooklyn's theatrical hip hop company Decadancetheatre deserves a good deal of the credit for warming up the crowd and keeping it energized. Led by Jennifer Weber, the dynamic hip hop ballet left audience members open-mouthed with its idiosyncratic leaps, pirouettes and choreography. The six members of the group moved about the hall, dancing to the music, with their most effective performance taking place during "4." The audience was enchanted, and some people appeared virtually entranced, to the point that the on-stage smoke screens were superfluous as a means of getting their attention.
Notably, the programming seemed to resonate with both devoted fans of classical music and those less familiar with the traditional repertoire. In this way, Nu Deco is filling a void and responding to a growing interest in new ways to consume classical music. Along with young ensembles like Seraphic Fire and IlluminArts, they are innovating programming that is made-to-measure for Miami. Their success suggests a step in both directions: away from and towards music. Even more than an arrival, this event can be seen as a starting point.
Recent Content