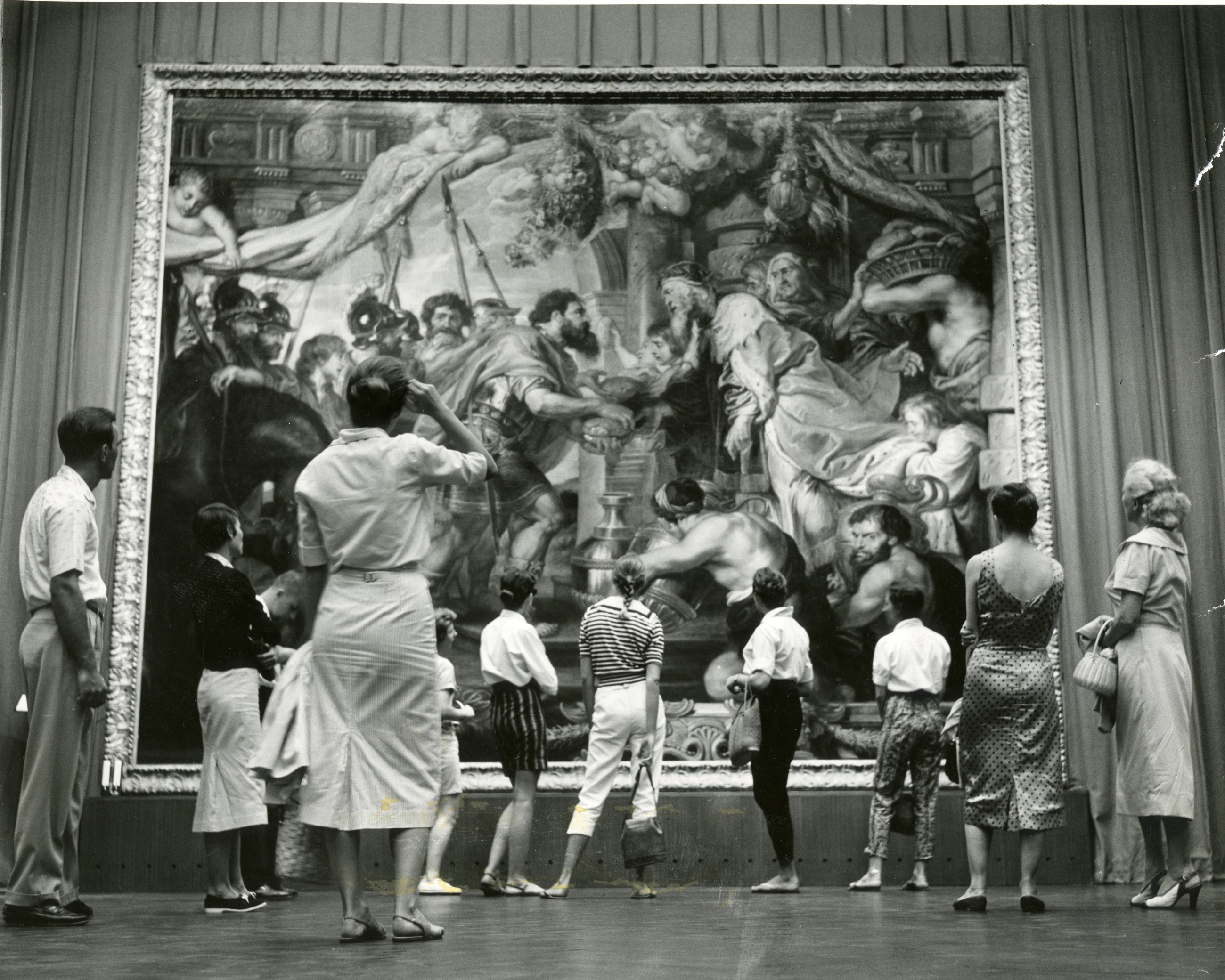 Arts
On View: A new podcast on museums, technology and change
Today, we launch On View, a new podcast series that examines how museums and cultural institutions are evolving to keep pace with a changing world.
Part of Knight's arts and technology initiative, the podcast features leading voices in the field discussing both the challenges and opportunities that technology presents. Guests illuminate ways in which arts organizations might invite reflection, spark empathy and create deeper connections within our communities by taking risks and adapting new approaches.
For me, the podcast is an opportunity to fill a canvas with new ideas that might help arts institutions better reach and engage people in the digital age. It's a way to explore how Knight's work in museum technology is connected to other issues central to the future of the arts—issues like diversity, accessibility, storytelling, audience experience and organizational culture change. Our intent is to create a body of stories and lessons that arts institutions can share widely and use to adapt and innovate, and that arts enthusiasts can use to better understand how these vital institutions endure or disappear.
Marjorie Schwarzer – an award-winning writer, critic and educator on museums at the University of San Francisco's graduate museum studies program – is our first guest. Her book, "Riches, Rivals and Radicals: 100 Years of Museums in America," chronicles the rise of museums in the United States. Our conversation traces the path of American museums through history—examining their purpose and origins, in order to better understand where we are today.
In our conversation, Marjorie addresses questions such as: How and why were American museums created? What did the first museums look like? Who were they for? How that has that changed over time? She also tackles why museums can sometimes be slow to adopt technology—an ongoing tension between style and substance:
"Museums look at themselves as places where people pose very deep questions, where people have very deep engagement with objects. And we're looking for that secret sauce of combining something that's entertaining, that's fun, that's flashy, that's meaningful with something that's going to have very long deep lakes in society. We're not going to take every single technological trend and adopted into our galleries right away. It's expensive and it's going to go out of date in six months. And museums don't have that kind of luxury and nor should they. We're about the long game." (Listen to all of Marjorie's interview on the first episode of On View here.)
Upcoming guests will include Nina Simon, founder/CEO of OF/BY/FOR ALL, a global initiative to make cultural and civic spaces more inclusive; Kimberly Drew, a curator, writer and social activist; and Sina Bahram, accessibility consultant and founder of Prime Access Consulting, an inclusive design firm; among others.
Chris Barr is director for arts and technology innovation at Knight Foundation. You can follow him on Twitter at @heychrisbarr.
---
Image (top): Courtesy of Heritage and University Archives, Florida State University Libraries
Recent Content