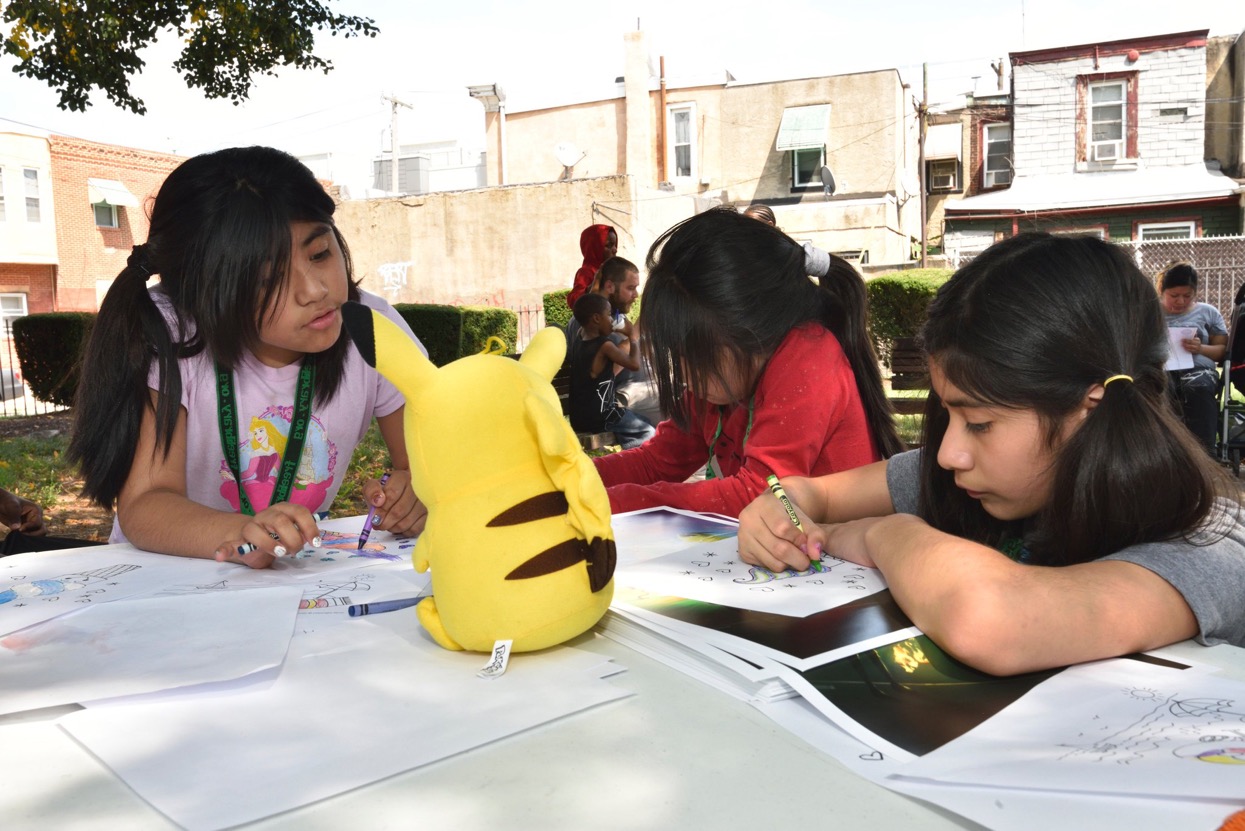 Communities
Powering civic engagement at the Free Library of Philadelphia using Pokémon Go
Joel A. Nichols is a library administrator for data strategy and evaluation at the Free Library of Philadelphia. Below he writes about a May 2017 initiative launched by Knight Foundation and Niantic, the creators of Pokémon GO, to explore how technology can foster community engagement in several cities where Knight invests.
This summer the Free Library teamed up with Knight Foundation and Niantic, maker of Pokémon, to bring the popular mobile game to five of our neighborhood libraries. We asked our staff to think about the parks, murals, statues, paths, gardens, buildings, businesses and organizations around their libraries, and recommend neighborhood spots to become custom Pokéstops. We hoped that bringing neighbors and library visitors around these interesting spaces would encourage them to connect and explore their neighborhoods and share what they discovered.
To ensure that this pilot project addressed digital access barriers, we created paper maps to hand out to players who were participating without a phone. Those completing the crawl, either analog or virtual, earned a custom Pokémon GO poster.
Players were invited to these PokéStops and PokéCrawls with in-app messages from the Free Library such as, "Did you know that Marconi Plaza was designed and built as a grand entrance to the 1926 Sesquicentennial International Exposition? This event marked the 150th anniversary of the signing of the Declaration of Independence. Find out about this and more at the Fumo Branch of the Free Library of Philadelphia."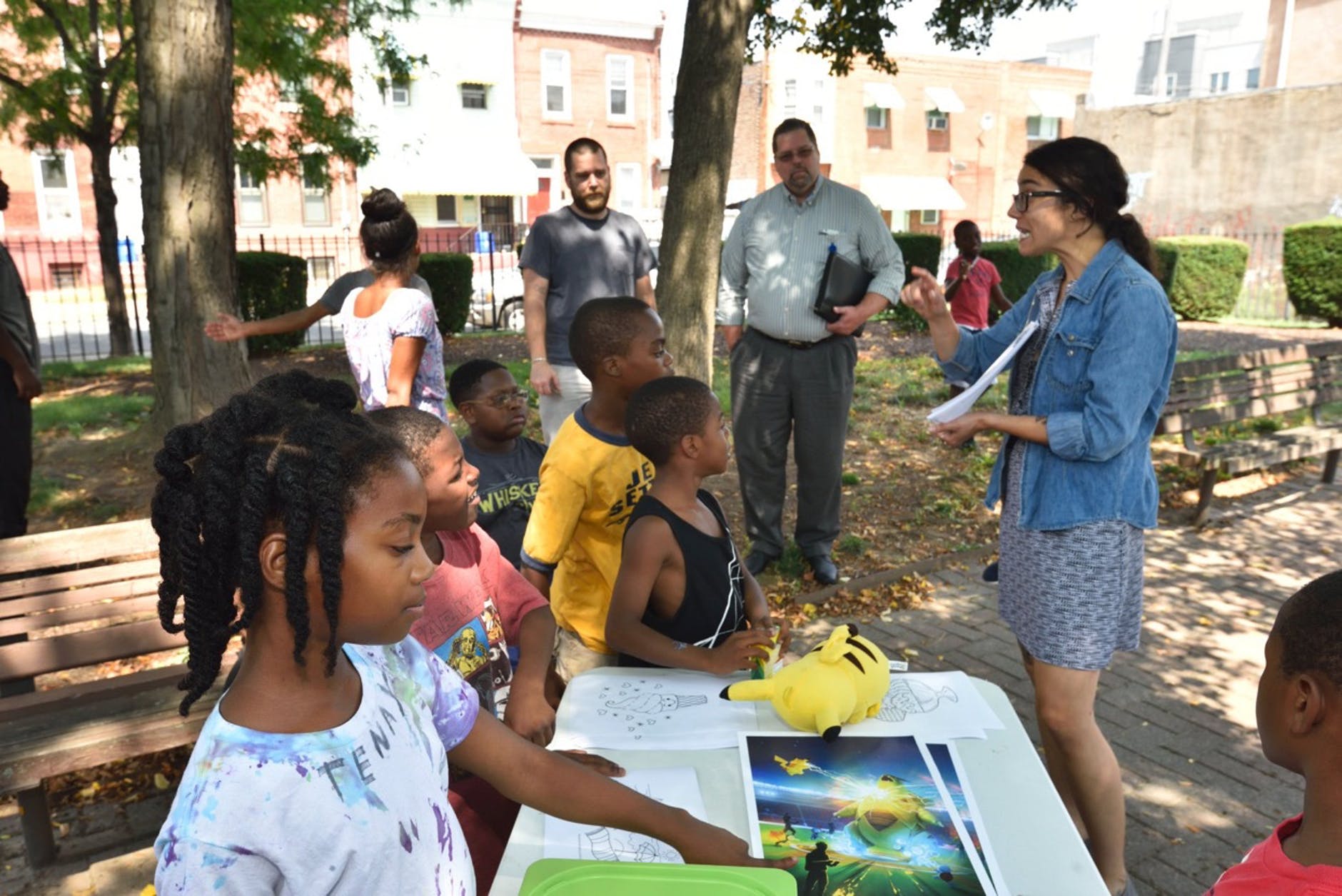 We wanted this project to interact with our robust summer learning program, the Summer of Wonder. The Summer of Wonder encourages all Philadelphians to read for fun and to explore learning opportunities during the summer months. This was accomplished through completing activities and programs as part of a series of "learning paths" that participants can adapt to their needs and interests along the way. We linked up some of these activities and programs to our PokéStops.
In Point Breeze, for example, a small park featuring a mural by artist Keith Haring hosted a block party including a visit from the artist's sister, Kay Haring. Kay read and discussed the book she wrote about her brother "Keith Haring: The Boy Who Just Kept Drawing."
For other library activities and events, we were also able to turn on lures inside the game. Lures attract Pokémon for capture, and consequently attract more participants, drawing new audiences into our programs.
We want to try to replicate similar experiments in the fall, as part of an ambitious plan to transform outdoor spaces at two neighborhood libraries into playful learning terrains over the next two years. We hope that Pokémon Go might lead residents visiting our two libraries to explore their neighborhood and its natural surroundings, including a reservoir that is being revitalized after years of blight, and Bartram's Mile, a new trail that provides direct access to the river.
The experiment taught us that there are valuable ways of using augmented reality experiences like Pokémon Go to attract people to our libraries, encourage them to create new paths of discovery and learning, and engage them in conversations about the spaces and places in their neighborhoods.
Recent Content