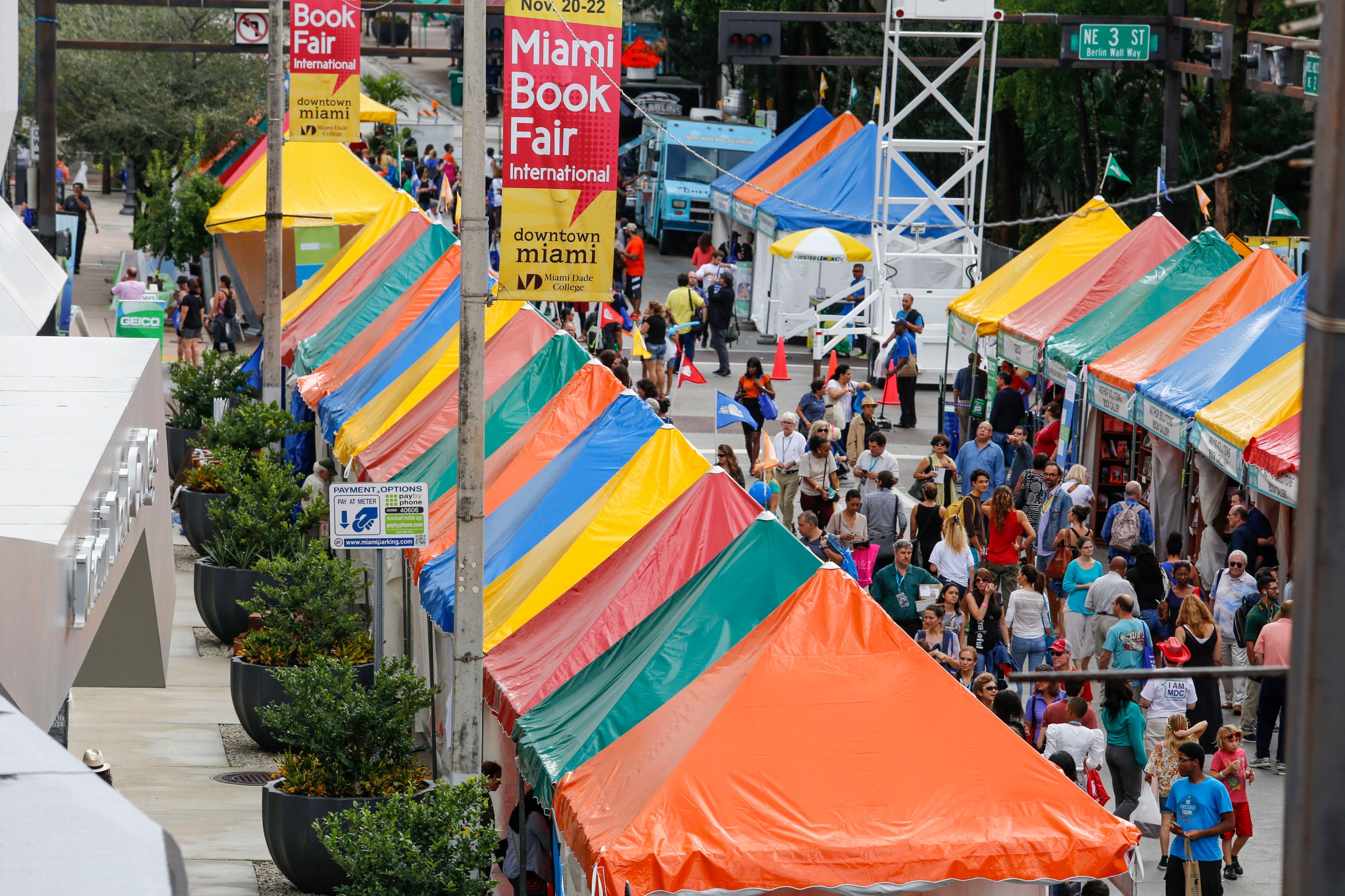 Arts
ReadCaribbean: Festival within Miami Book Fair celebrates region's literature
The event includes readings, panel discussions, book signings, storytelling and music as well as publishers from the region in a celebration of both books and South Florida's cultural diversity.
"The Miami Book Fair has been presenting authors from the Caribbean for many, many years," said Lissette Mendez, director of programs at Miami Book Fair. But "when we started to take a look at things the last couple of years, we really wanted to make sure that we were reflecting our community in a very comprehensive way. We were doing that with people from Spanish-speaking countries but we were not putting as much an emphasis on formalizing discussions and opportunities about the literature from the [non-Spanish speaking] Caribbean countries. It became obvious that this was something that needed to be addressed."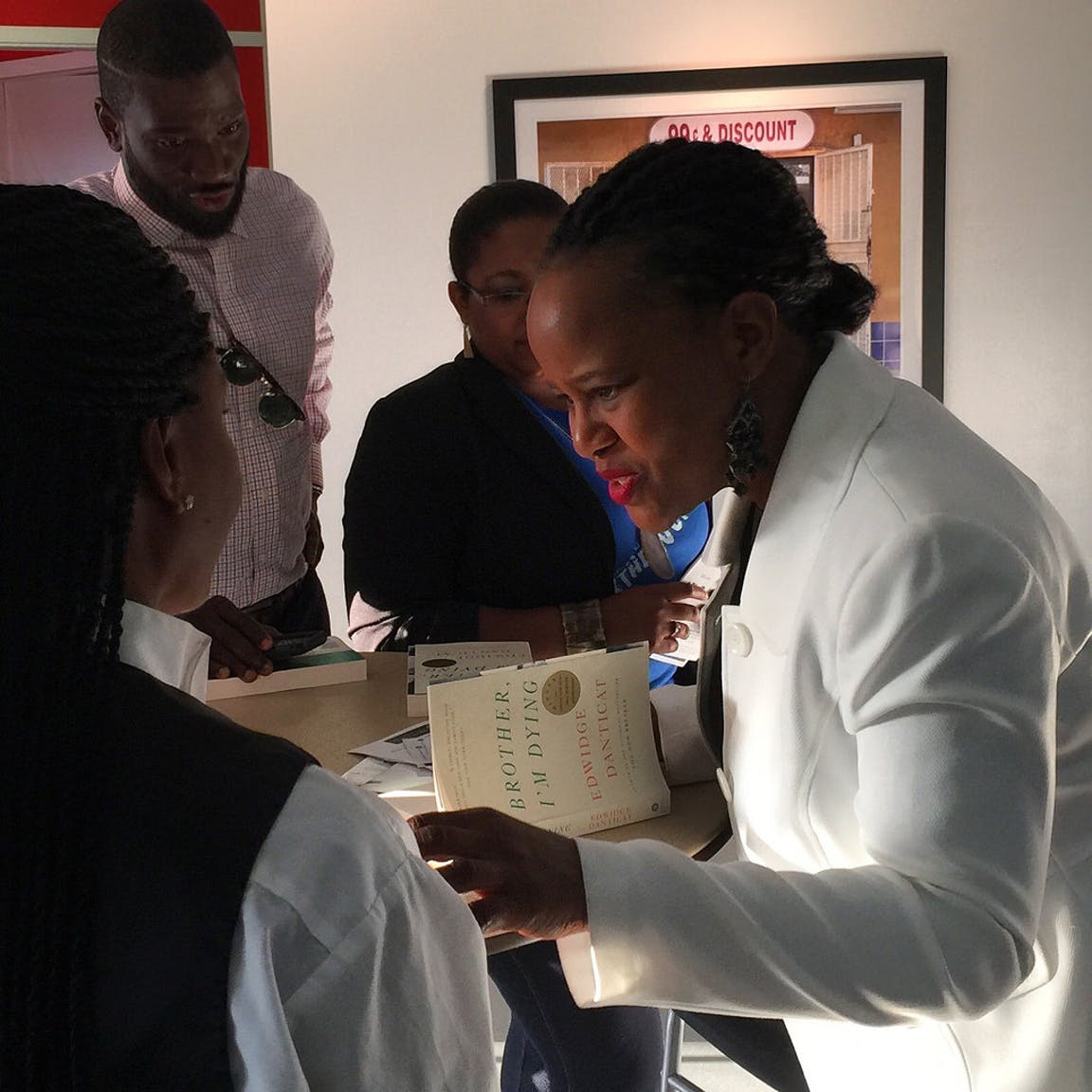 For Haitian writer, playwright and longtime arts advocate Jean-Marie Denis, best known as Jan Mapou and owner of the celebrated Little Haiti book store Libreri Mapou, "it was time," he said simply. "That's the reason we created it."
Jerry Delince, publisher at Edition Delince, a Port-au-Prince, Haiti, and Miami-based multilingual book house founded in 1964, sees the program as "a remarkable opportunity to have your region highlighted and showcased within the context of the Book Fair. It's an opportunity to be face to face with the readers and make the case for the books you publish and put them in context for that readership."
For many readers, it might be also an opportunity for surprising discoveries, including the authors next door. For the past four years, Libreri Mapou has organized a Haitian-American book fair that quickly evolved into a Haitian-Caribbean event. (The Haitian Caribbean Book Fair is a previous winner of the Knight Arts Challenge.)
"And the reason we had that fair is that there are so many Haitian authors in Miami," said Denis. "In the last book fair we had … over 100 Haitian authors living here in Miami who registered and participated."
Such level of engagement suggests to Denis a literary community reaching a tipping point.
"Yesterday's generation is not today's generation," he says. "We are into that second and third Haitian generation, and those kids are well educated and they are starting to express their feelings and experiences and they are doing it by writing. And they write about all kinds of subjects."
For Mendez, it all adds up, "coming together perfectly."
"It comes a point in the life of a community that there's enough going on that it demands this kind of attention," she said. "I've known Mapou for all these years. He had been part of Book Fair and one thing that was so important to me was to have people really rooted in the community participate to create an authentic vision and an authentic space for it to happen."
As for the participating publishers and authors, being at the Miami Book Fair "is a point of pride," Delince said. "We do feel a specific sense of recognition for the work they have done and continue to do as authors and publishers."
Miami Book Fair begins, Sunday, Nov. 13, with daily events through Sunday, Nov. 20. ReadCaribbean takes places Saturday, Nov. 19, through Sunday, Nov. 20. For more, visit miamibookfair.com, and follow Miami Book Fair on Twitter @miamibookfair.
Recent Content