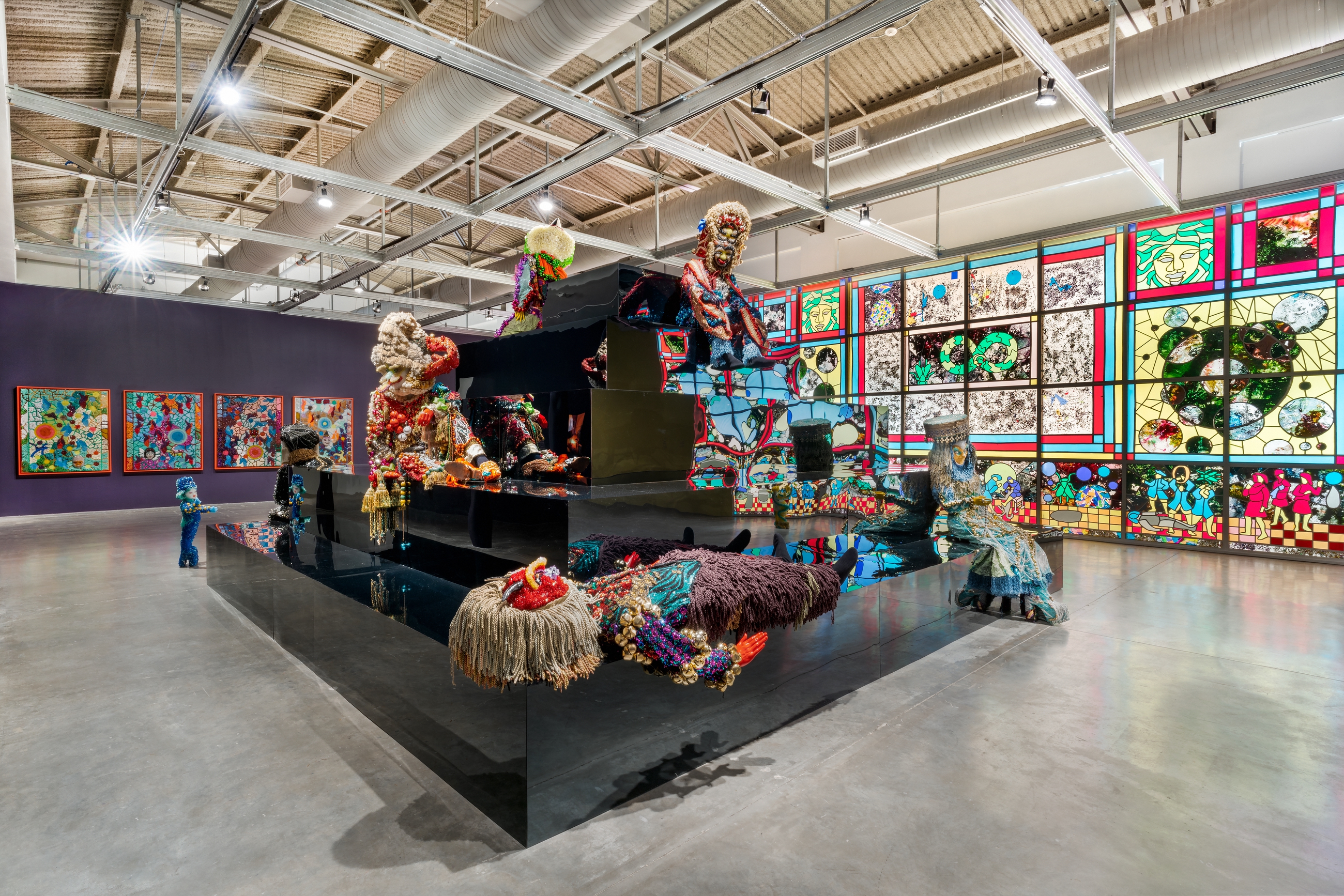 Arts
Reimagining A New Normal
"Creativity takes courage."

Henri Matisse
At Knight, we believe art and culture are at the core of community, connecting people to place and to each other. In response to what has been a very challenging year, I want to take a moment to highlight the artists and arts organizations in Knight cities who turned adversity into the promise of a brighter tomorrow.
Despite the limitations of COVID-19 — physical distancing, shuttered venues and performance halls, and loss of jobs — artists throughout the world addressed the chaos with innovation and resilience. Knight investments this year in Akron, Charlotte, Detroit, Macon, Miami, Philadelphia, San Jose and St. Paul enabled artists and arts organizations to create, present and provide access to art, art that reflected what was, what is and what could be. Art that consoled, challenged, changed perceptions, made us laugh and moved us to action.
Sharing over $10M, our 2020 Knight grantees reflect the rich diversity of Knight communities, and a broad array of artistic genres. They launched cultural plans, reimagined a new normal, engaged communities in innovative ways, and embraced the use of technology to connect with new and current audiences, as they re-examined how best to fulfill their missions.
In doing so, these grantees are enacting the changes they want to see and pushing arts and technology to a new level. Three of these grants epitomize an opportunity we see at Knight to support organizations and institutions that are prioritizing the integration of digital technology:
Midtown Detroit Inc., to implement a digital Infrastructure and corresponding public digital arts experiences as part of an extended public Wi-Fi network for the planned Detroit Cultural District that will connect 12 Detroit cultural institutions.
We are also supporting other grantees who continue to inspire us with their forward thinking:
ArtsNow, to drive the implementation of Akron's Cultural Plan and bolster the infrastructure of Akron's arts community.
Based in Miami, Third Horizon Media, to support core operations, digital capacity and a new residency program to accelerate its expansion from a popular, critically acclaimed film festival and artist collaborative to a key pipeline in the U.S. for developing Caribbean and Caribbean-American filmmakers.
The Playwrights' Center to support its move to St. Paul's Creative Enterprise Zone and to expand its programming to support the next generation of playwrights.
We are supporting those working to make the arts more inclusive, accessible and equitable for all. For example, in St. Paul, Penumbra Theatre will continue to develop new works in theatre by artists of color and Film North will expand programming to train filmmakers from underrepresented communities. In Charlotte, Queen City New Play Initiative' will expand its programming to train emerging playwrights, with a focus on artists of color from the South. In San Jose, Movimiento de Arte y Cultura Latino Americana de San Jose (MACLA) will build out digital programs, while in Macon, Georgia, Macon Arts Alliance will implement a cultural plan centered on equity. And in Philadelphia, Asian Arts Initiative will develop a digital broadcast studio and pilot online programs, and Blackstar will build out its professional development programs for filmmakers of color.
Stay tuned to Knight's social media outlets on Twitter, Facebook and Instagram for highlights of the innovative works by artists throughout our communities, and the Knight New Work 2020 winners. I encourage you to take a look at the linked press releases to learn more about these amazing projects and others Knight has supported in 2020 in Miami, St. Paul, San Jose and Charlotte.
Image (top) of installation by Raul de Nieves, Museum of Contemporary Art North Miami.
---
Recent Content