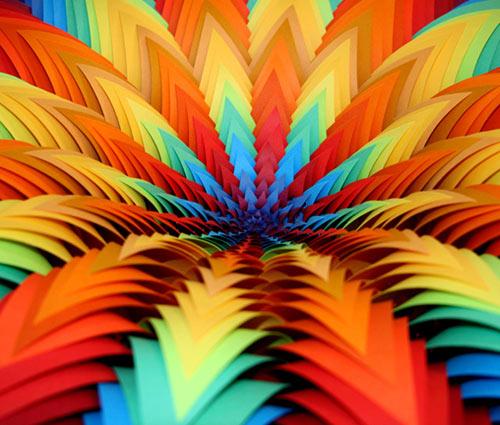 Arts
Rising Tide: A Story of Miami Artists
Jen Stark, "Rising Tide: A Story of Miami Artists."
As we all know, the art apocalypse is coming soon. Between December 6-9th, the oceans will rise and the heavens will open up and swallow us whole as legions of art collectors, artists and art groupies descend upon our magical oasis of neon and glass, imported sand and limestone for Art Basel Miami Beach 2012—at least this is what I've been told.
CNNMoney reports that Art Basel injects between $400-$500 million dollars into our economy through art sales and related purchases by visitors—restaurants, hotels, nightclubs and Starbucks all stand to profit. There's no debate that Basel's impact is enormous, but its impact on the artists that live and work here in Miami is (or was) less certain.
What happens before Basel's glitz and glitter is no longer a mystery. Its cultural impact is documented in a new film, Rising Tide: A Story of Miami Artists (created with the support from the Knight Foundation) which was produced, directed and edited by Andrew Hevia. This Wednesday, WLRN will air Rising Tide, which documents the creative life of seven young visual artists who live and work in Miami. The documentary features Jen Stark, the TM Sisters, Venessa Monokian, Funner Projects, Brookhart Jonquil and Brook Dorsch (Dorsch Gallery owner).
Rising Tide isn't about the end of the world via climate change, of course. Instead, it's about the evolution and development of Miami's art scene as a result of Art Basel. The film takes us into the lives of those in the Miami art scene, which might be just a shadow of what it is today without the influx of money and madness that Art Basel brings to our community. Whether we like it or not, Miami is changing. Its identity as a vapid sprawling party-city may not be receding, but it's adding a new limb—an arm that feeds the soul of our city with art and culture—to give us the balance and scope of 'real' city—that we never had before.
"Bring them on!" a friend shouts over our debate about Basel's impact on the community. "So, what? Look what it's done to Miami." And I look outside Panther Coffee and see the explosion of graffiti murals occupying almost every square inch of Wynwood. "There's no going back, now," he said. "We gotta' go forward."
WLRN is airing Rising Tide: A Story of Miami Artists. Those interested can RSVP online.
Recent Content