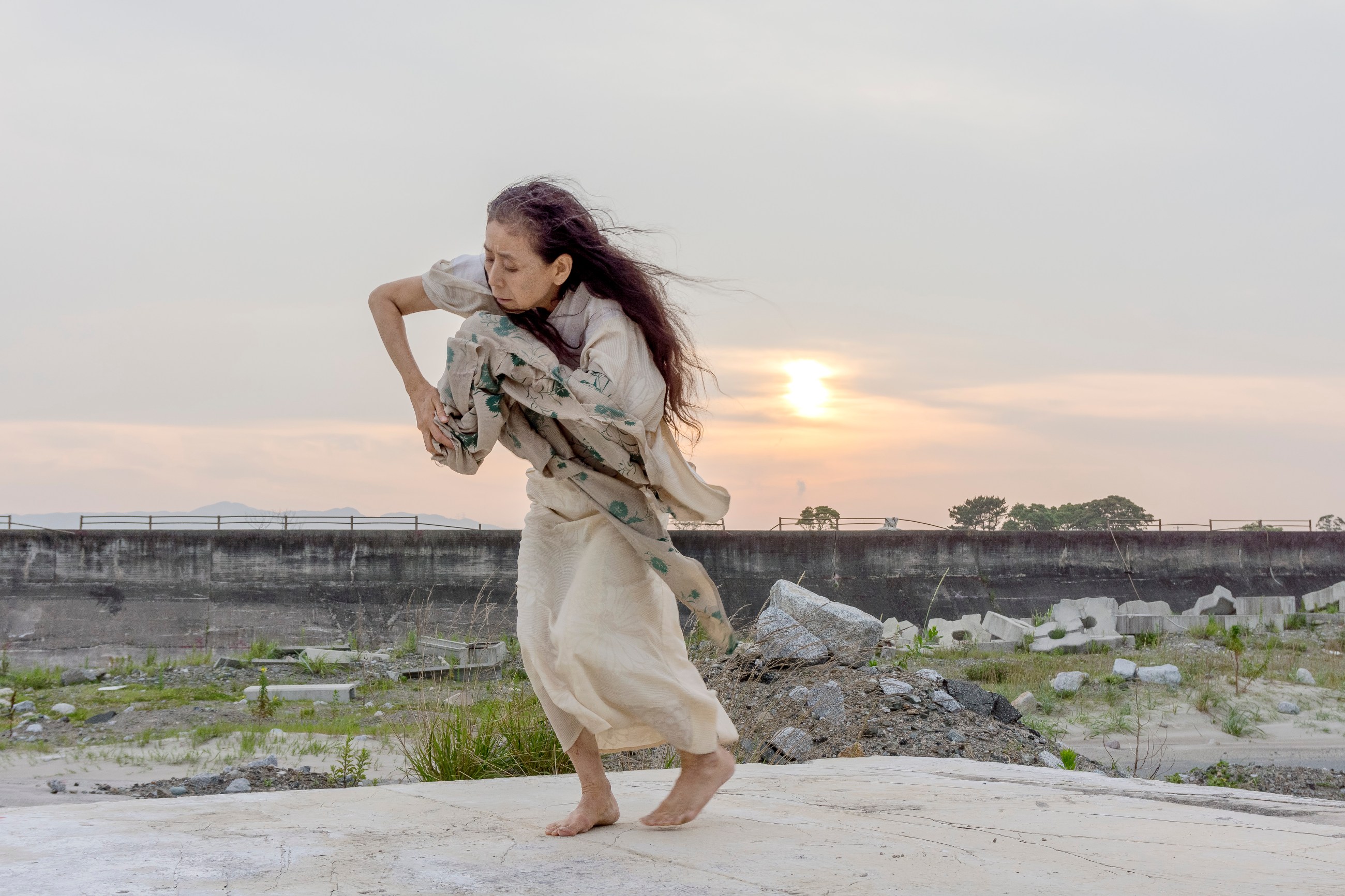 Arts
Tigertail offers an event-packed 2015-16 season for South Florida
Photo: "Eiko in Fukushima…" featuring choreography by Eiko Otake and photography by William Johnston. Otake will perform a related work, "A Body in Places," as part of Tigertail's 2015-16 season.
President Obama's recent trip to the Exit Glacier in the Kenai Fjords National Park, Alaska wasn't just a hike in the woods. For the President, this trip signaled the importance of global climate change and the forces of mother nature on human ecology. Their almost unknowable, yet certain, impact on the environment, the global economy and culture is both unsettling and exciting, because with every challenge, opportunities for real change emerge.
Tigertail Productions–a Knight Arts grantee, as well as a 2011 and 2013 Knight Arts Challenge winner–reveals the power and beauty of Mother Nature in its 2015/16 season. The highlight of the season will be "Water," a series of site-specific performances that will be held throughout Miami in April of 2016. That said, "Water" is just one event in a season packed with artists, performances and opportunities for community engagement devised and brought to us by Mary Luft, Tigertail's founder and executive director.
Here's a brief look at what's to come from Tigertail, per Luft.
What was the impetus behind "Water"? For several years, I have wanted to do a project or project component on water, but did not want to duplicate what was already being done in the community. Thus, the idea of "Water"–looking at the element in a much broader, abstract way [and] merging art and science through cultural projects."
What will "Water" look like? Cultural projects often emerge from pressing social or political issues. This element–vital for all forms of life, 71 percent of Earth's surface–gives and takes, creating regeneration and tragedy: tsunamis, hurricanes, droughts and floods–too much or too little. Events in "Water" dismantle labels and provide opportunities for audiences and Miami artists of all media to explore a dialogue between artist and participant.
Dialogue between artists and the community is embedded in all Tigertail programming. Why is this such an essential programming component? Connecting and establishing dialogue is not really done in one fell swoop. It is made up of many tiny pieces, each different and distinct. Everything happens in small steps. I don't know what all of the connections are, as they often happen at the same time, and I am not necessarily the one to make the observation. Making a decision, taking the step to move it along, ruminating, setting in motion, observing, refining, repeating are all part of of it.
Can you cite a specific example or two where this dialogue had a impact on the community and what that impact looked like? A small example: By bringing a visiting artist to Miami from France to teach and perform, an artist from this community launched into a multi-year project, traveling to France two years in a row to work with the French artist, receiving grants from Tigertail and Artist Access to do so, re-directing a part of her life, reconnecting to her little known French heritage, developing a writing project based on the work of this French artist that connects to her existing body of work. The story is much longer and more detailed than this, but you can get the idea.
Tigertail has always been heavily involved in the local youth literary scene with WordSpeak (Tigertail's teen spoken word project) and SpeakOut (Tigertail's LGBT teen spoken word project). How has the local spoken word scene evolved over the years, and what tangible impact do these programs have on emerging writers/slam poets? Our WordSpeak project is not about developing the local slam scene. It is about engaging and working with youth. What is now taking place is that youth we have worked with are now doing their own poetry projects in NYC, Gainesville, Fla. etc. One of our former team members is now with City Year [a nonprofit that trains AmeriCorps members to serve in schools and reduce the dropout rate] here in Miami. We will work with her this year. Other former team members have served as assistant coaches and team mentors.
What makes Tigertail's 2015-16 season different from previous seasons? Tigertail is bringing artists who have never been here before. I always fall in love with each season and the artists in each season. I see what we do as a continuation of what we have always done. It is a slow process. Each event is unique. "Water" is probably the most noticeable, as it is the beginning of months on an element–"Water" in 2016, "Fire" in 2017, "Earth" in 2018, "Air" in 2019.
Recent Content