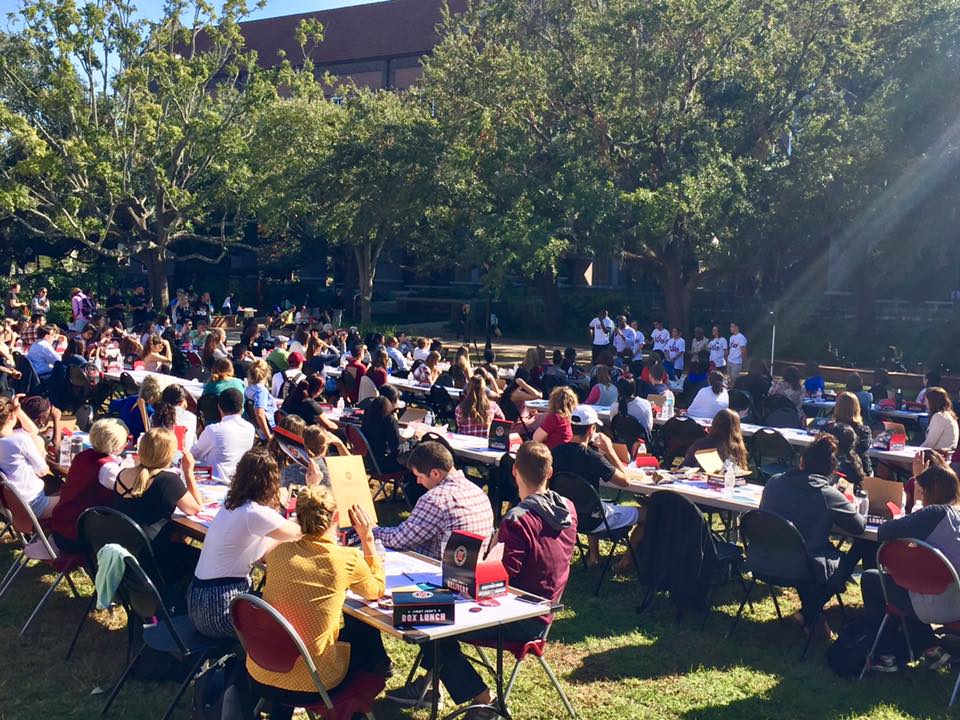 Communities
Seats at the table: Community conversations create solutions to common problems
As a national foundation with deep local roots in 26 Knight communities, we look to learn from the best ideas around the country. We have seen across our cities the power of breaking bread. Sharing a meal can break down barriers and bring together diverse people to share their cultures. In our communities, we have been experimenting with ideas to do just that.
In Tallahassee, Florida, The Longest Table, a 2016 Knight Cities Challenge winner, sought to build cross-community relationships with a series of conversations over meals in 100 homes. Across the country in Grand Forks, North Dakota, the New Flavors Food Truck, another challenge winner, offers immigrants access to a generic food truck and the equipment they need to start their own food service business. These are just two of many examples we have seen in our communities, one of the reasons why On the Table, an initiative of The Chicago Community Trust, attracted our attention.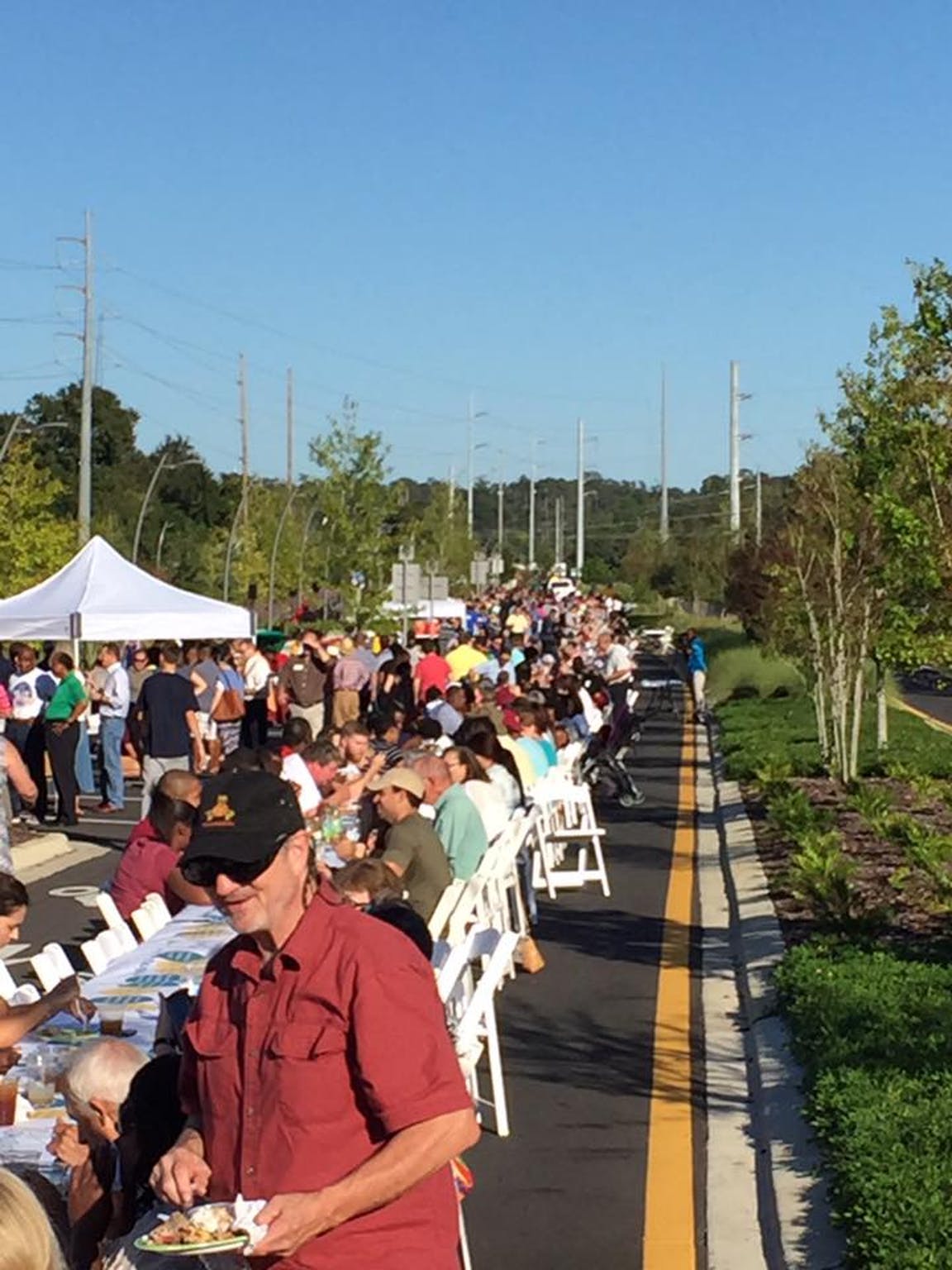 On the Table invites residents to dine together, discuss community issues and solve problems. It started four years ago with no ambition except to celebrate the Trust's 99th anniversary. However, it was clear that a broad swath of residents was drawn to the program from the very beginning. Since then, On the Table has thrived. In 2016 more than 55,000 Chicago residents ate meals together, discussed pressing community issues and brainstormed solutions to common problems. The Trust saw this as an opportunity to not just engage residents but to use data from those conversations to better inform its strategy and Chicago decision-makers. Last year Knight sent 26 leaders from our communities to learn from the Trust's success. They left the symposium inspired, and their enthusiasm inspired us, too.
Knight is investing $1.15 million to expand On the Table to 10 communities: Akron, Ohio; Charlotte, North Carolina; Columbus, Georgia; Detroit; Gary, Indiana; Lexington, Kentucky; Long Beach, California; Miami; Philadelphia; and San Jose, California.
We believe community foundations are the perfect partners to launch this initiative, which will aim to increase civic engagement and provide people with better access to local information. Each city will hold a one-day event bringing thousands of residents to the table to eat and share ideas on how to make their city the best it can be. The themes will be unique to each city but will include pressing issues such as race relations, affordable housing, urban design and public space improvements. Community foundations will gather data and information from these conversations to inform both their own strategies and local decision-makers, while motivating residents to take action.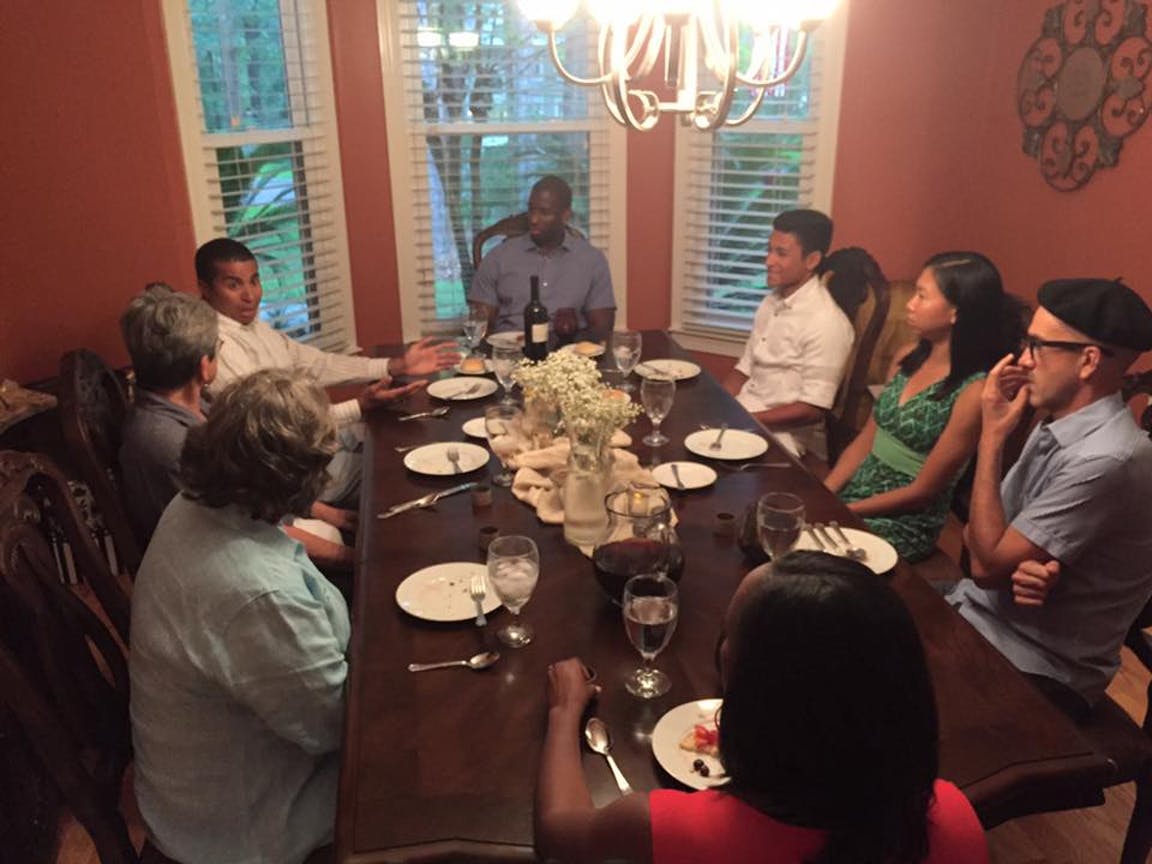 We are excited by the promise of this initiative. On the Table's focus on building community connections will engage local residents in working together to create a more successful shared future. And it all starts with food—a basic need that is essential to life itself. By scaling On the Table, we will advance conversations on difficult topics while fostering a national network of shared lessons and insights that will uplift our democracy.
Dates for On the Table in Knight communities
Lexington, Kentucky: Wednesday, March 15, 2017
Long Beach, California: Saturday, Sept. 23, 2017
Gary, Indiana: Tuesday, Sept. 26, 2017
Akron, Ohio: Tuesday, Oct. 3, 2017
Miami: Tuesday, Oct. 17, 2017
San Jose, California: Wednesday, Nov. 15 2017
Columbus, Georgia: Tuesday, Nov. 7, 2017
Philadelphia: Tuesday, May 23, 2017
Detroit: Wednesday, Oct. 4, 2017
Charlotte, North Carolina: Wednesday, Oct. 25 2017
Recent Content