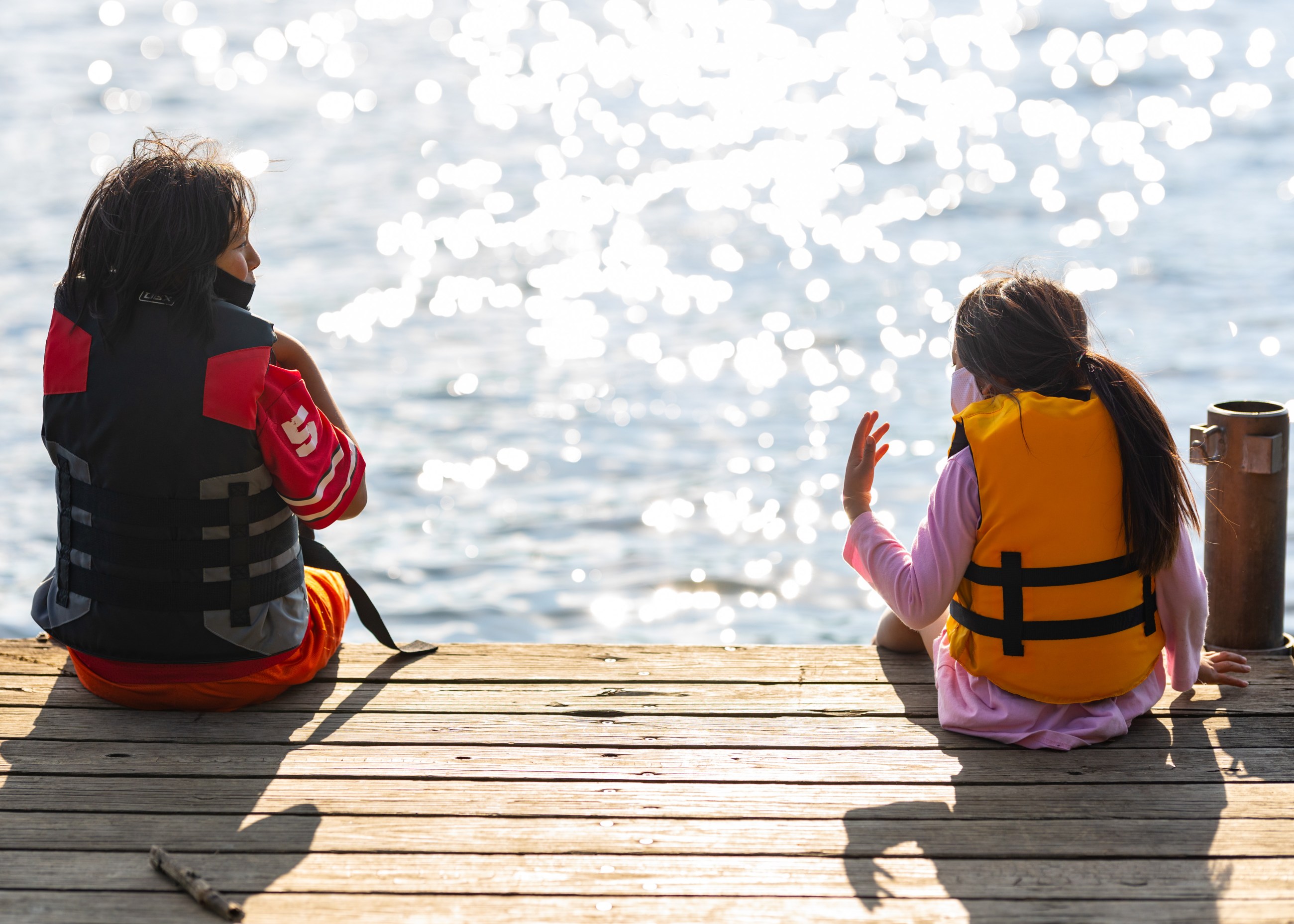 Communities
The Power of Akron's Public Spaces
On September 22, 2020, Knight Foundation announced nearly $8M to support the expansion of public spaces in Akron. Click here to see the press release. Knight's Kyle Kutuchief shares more below.
As Greater Akron navigates COVID-19, outdoor public spaces have taken on a new importance in daily life. All of us need more fresh air. Parks, trails and public spaces restore physical and mental health, make the city a more desirable place to live, build community and allow people to exercise their First Amendment rights. However, access to them is not equal, especially in Akron's core. We know we must do better to make them more inclusive.
Today, Knight Foundation is proud to announce nearly $8 million in new grants to advance key projects in Akron to make the city a better and more equitable place to live. We seek to reimagine and expand projects underway at Summit Lake, Lock 3, Downtown Akron and our founder John S. Knight's former home in West Akron. As Knight marks 70 years as a foundation founded in Akron, these investments build on a legacy of commitment to building Akron's future.
Since 2016, Knight has supported Reimagining the Civic Commons, a national initiative to demonstrate how strategic investments in Akron's civic assets can advance engagement, equity, environmental sustainability and economic development. The Akron Civic Commons team worked alongside neighborhood residents and community leaders in Downtown Akron, Ohio and Erie Canal Park and Summit Lake to co-create and implement improvements to public spaces along the Towpath Trail. Much of the work to date has been about building trust with residents and establishing new ways of working between community partners.
At Summit Lake, the Summit Lake Community Council, the City of Akron, Akron Civic Commons and neighborhood residents have created an impressive vision to develop 35 acres on the lake's north shore. Some of the planned amenities include: a trail around the lake, a pavilion, a boardwalk, a place to rent kayaks and canoes. The new park seeks to become a destination public space for nearby residents from the Summit Lake and Kenmore neighborhoods, Towpath Trail users and the community at large. The City of Akron has committed $3 million to the $10 million project. Knight will commit $4 million to completing the fundraising campaign for the new park, which is on track to break ground in 2021.
Lock 3 is our city's central park. It has been very successful as a special events venue that attracts crowds year-round. But people who live or work downtown know that it is not a place that invites everyday use such as eating your lunch, meeting up with friends, walking your dog or just relaxing. A team led by Olin Architects, the City of Akron, the Ohio and Erie Canalway Coalition and GPD Group have developed a beautiful plan to redesign Lock 3 by adding trees, walking paths and places to sit. These amenities will complement a new amphitheater and stage that can accommodate a crowd of up to 4,500. Phase one of the project is expected to cost about $8 million. If $6 million can be raised in commitments by 2024, Knight will provide the remaining $2 million to move the transformative project forward. 

We all agree that downtown Akron must be a clean, safe and vibrant place where everyone feels invited and welcomed. Downtown Akron Partnership has been leading the way to achieve that, from their ambassadors on the streets, to their support for small businesses and planning partnership with Mayor Dan Horrigan and business leaders to execute the Vision Plan for Downtown. As Main Street reopens, the city needs an intermediary organization to coordinate stakeholders and ensure people choose the city center as a place to live, locate their businesses, shop, dine and have fun.
Knight has committed $1.35 million to support the Downtown Akron Partnership's important mission. Part of the grant will fund Biederman Redevelopment Ventures to provide consulting support. Its founder Dan Biederman is the president of the 34th Street Partnership and Bryant Park Corporation in New York. We believe Akron will benefit from a team that advises some of the most successful public spaces in the country.
Finally, John S. Knight, a lifelong Akron resident, and his brother James L. Knight, began their newspaper company with the Akron Beacon-Journal. Between 1921 to 1929, "Jack" called a house at 400 South Portage Path home. To say it had fallen into disrepair would understate its distressed condition. The Summit County Land Bank has acquired the property and, with a $637,500 investment from Knight, will restore the home and make it their new headquarters. 
The John S. Knight House will become another restored historic structure within a block of the Perkins Manson and John Brown House. The land bank's work is critical to the revitalization of Summit County, especially Downtown Akron and its inner ring neighborhoods. This is an opportunity to restore a place of significance to the legacy of Jack Knight and to support an organization whose work advances Knight's Akron strategy.
Through these major investments, we are focused on improving public places for all Akronites to enjoy and advancing organizations run by some of our community's finest leaders. Knight and our community partners understand that relationships are built at the speed of trust, and we collectively put residents first because they are the heart and soul of our community. We believe our support for Akron today continues our long tradition of strengthening this great city and making it a place where everyone feels welcomed and included.
---
Photo (top) by Tim Fitzwater.
Recent Content