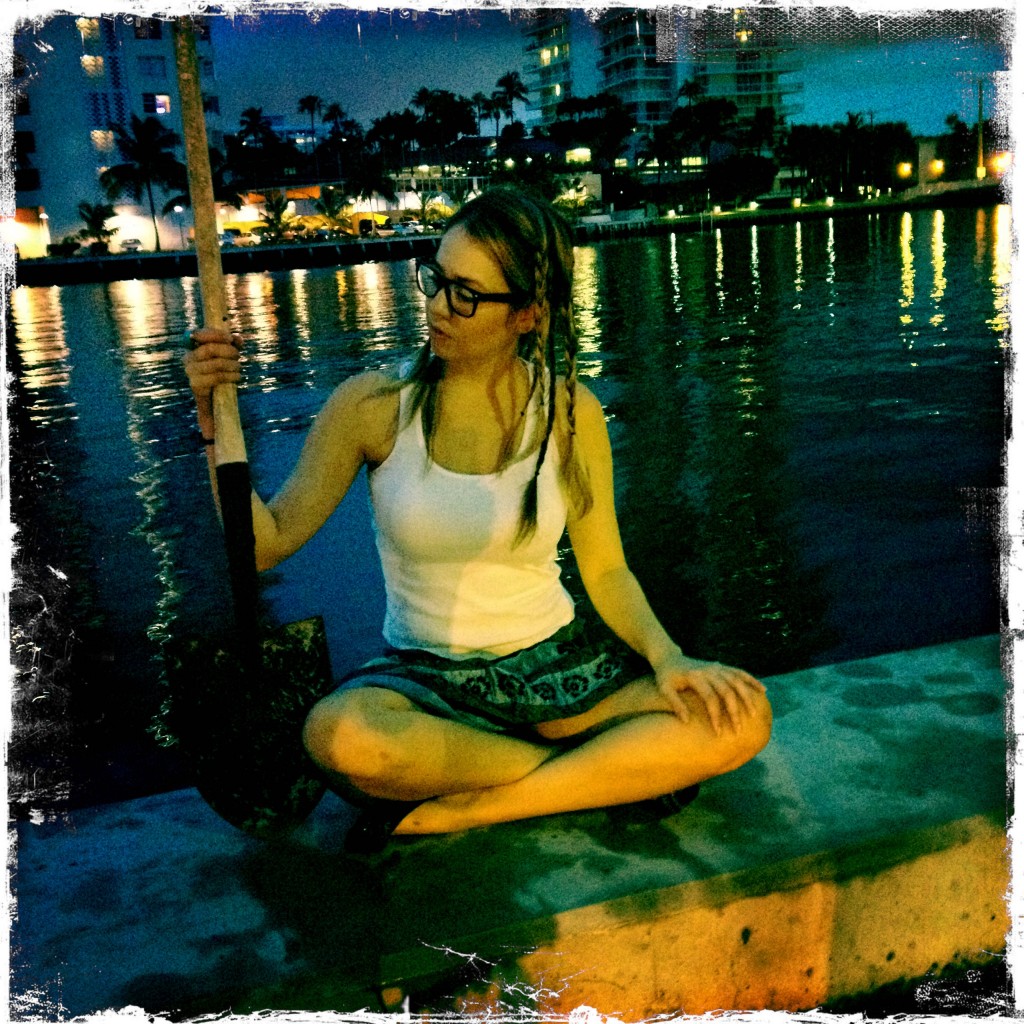 Arts
"The Underground" digs a hole in Wynwood
"You can't be deep without a surface," author Jonathan Lethem writes.
Sometimes surfaces are physical barriers that block us from seeing what's beneath. Sometimes surfaces are also imaginary barriers that we erect out of fear of failure or success. Sometimes digging beneath and breaking these surfaces yields unexpected beauty or truth or happiness or whatever it is we may be seeking. But sometimes when we dig we find nothing. And, then what? Give up. Of course, not. It just means it's time to go to the theater.
On September 21st and 22nd, The Krane and New Light Theatre, will preview "The Underground," "a show about what it means to be an artist in the 21st century." The theater piece follows Maude, a young woman who moves back in with her parents after graduating with an architecture degree. Like many twenty-somethings (and thirty-somethings, forty-somethings, etc.) Maude doesn't know what to do with her life and a world of the limited possibilities.
Maude does what most rational humans would do when confronted with an existential crisis: she digs a hole. As Maude struggles to find meaning in her life, she goes into the dark to find the light. Her parents are freaked out, but let her dig her way to a meaningful life. Maybe this is a metaphor for how to find our way. Shred the plan. Dig a hole. See what we find. Devised living.
"The Underground" is devised theater. "This means that we didn't start out with a script. Instead, the script arose out of the rehearsal process," says Vanessa Garcia, founding artistic director of The Krane. "I had a set of ideas I wanted to deal with — about art and what it means to make art today — and we took it from there."
From there, "The Underground" is revealed.
"The Underground" runs at two locations. Location 1: GAB Studio in Wynwood, 105 NW 23rd St., Miami on September 21 & 22 at 7 p.m. Cost: pay what you can. Location 2: The New Light Theatre at Gallery 101, 3354 NE 33rd St., Fort Lauderdale, FL, 33308, October 12 & 13 at 7:00 PM, Cost: $12. For more information contact Vanessa Garcia at [email protected] and/or 305-450-9931. Website: www.vanessagarcia.org
Recent Content