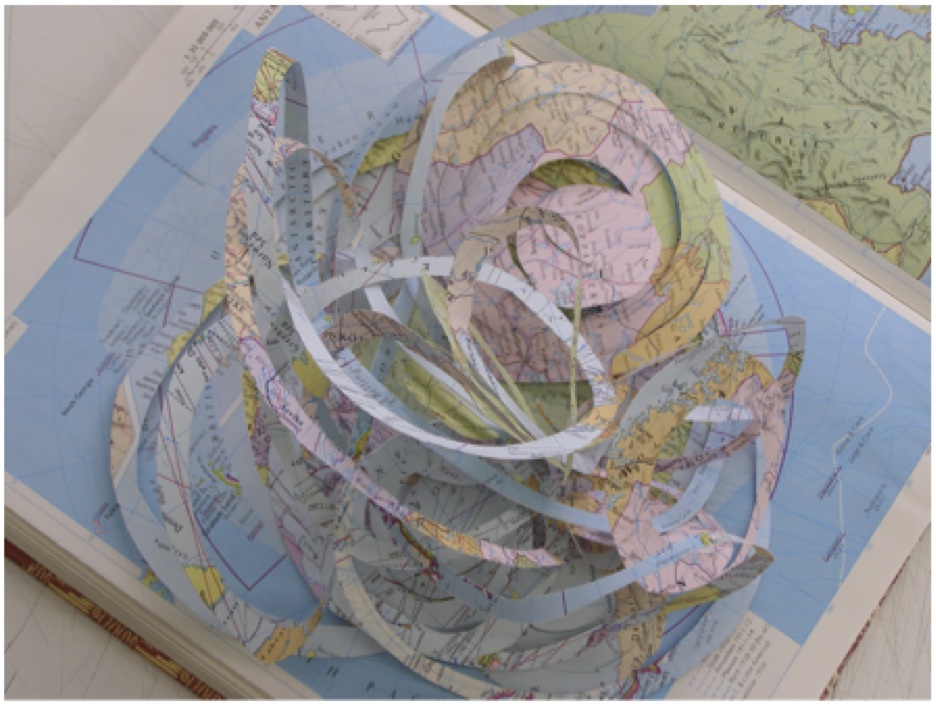 Arts
Then and now — Martin Bookspan
Then and now — Martin Bookspan: "I miss the embrace of classical music by a large proportion of the human race."
To an entire generation, the rich, unmistakable voice of Martin Bookspan will always be the voice of "Live From Lincoln Center," the series he hosted on PBS. For 30 years, Bookspan hosted with a sportscaster's skill, legendary memory and encyclopedic knowledge.
Recipient of the Medal of Honor for Music from the National Arts Club, born and raised in Boston, Martin graduated from Harvard in 1947 with a major in German literature. At 13, he befriended Leonard Bernstein and, at only 18, he conducted a memorable 45-minute interview with Aaron Copland. The rest is history, including more than a thousand interviews that would follow in the coming decades.
Before "Lincoln Center," he was the voice of the Boston Symphony Orchestra and, then, the voice of the New York Philharmonic. He could also be heard on NPR and WQXR, where he was music director for 10 years. He wrote "101 Masterpieces of Music & Their Composers" and "The New York Times Guide to Recorded Music," and he co-wrote biographies on Zubin Mehta and André Previn.
Martin retired in 2006. He now divides his time between Lenox (near his beloved Tanglewood), New York and Miami. To the new generation of Miami's kids, he is the narrator of Prokofiev's "Peter and the Wolf" par-excellence, an already established tradition.
Full of life at 85, he has a conspicuous, dynamic presence with the South Florida audience. Meeting him is an inevitable chance for a ping-pong Q&A on the then and now of classical music.
Sebastian Spreng: Mr. Bookspan, are you writing your much-awaited memoirs? Martin Bookspan: I've written a sort of professional personal history for my kids and grandchildren — but it's only for their eyes.
SS: What are the differences between musical criticism then and now? MB: In the late 19th century and through the '70s of the 20th century, music criticism was given wide and lengthy coverage. For example, until the 1980s, the "New York Times" had half-a-dozen classical music critics. Today, there are exactly two fulltime critics, with a few other independent writers who have no coverage of health or pension insurance. Space is a fraction of previous space.
SS: Tell us the best and worst today in arts in general and in music? MB: Art museums seem to have greater audiences than ever before. But virtually all other arts — film, theater, dance and music — have shrinking attention. There are complex reasons for this, but the principal problem stems from the fact that, for close to three generations, our public schools have virtually abandoned arts education. Catastrophically, students today graduate from colleges without ever having read a Shakespeare or Arthur Miller play, a Dickens or Mark Twain novel or American or world history. Today's cultural environment is abysmal.
SS: What do you miss in the classical music world now? MB: [I miss] the nearly total absence of teaching classical music in the public school curriculum. When I was a kid growing up in Boston, we had classical music classes beginning in the first grade. By the time I was in second grade, I was playing the violin in the school orchestra. That situation must be reinstituted. I miss the embrace of classical music by a large proportion of the human race.
SS: Until recently, classical music was an important part of the media. What happened? MB: Again, what happened is the result of the lack of music education in the public school curriculum. Those now heading newspapers, radio, television, magazines, etc. have grown up in ignorance of the arts, and that ignorance prevails in their approach to life.
SS: What is the mission of the musical press? MB: Two responsibilities: One: To inform. Two: To educate.
SS: How do you feel about people watching opera in movie theaters? MB: It is both good and bad. Good, because interested audiences can enjoy opera at a fraction of the cost of a ticket for the live event. Bad, because it apparently has done very little to open up new audiences to attending live opera performances.
SS: What is your view on new audiences, cell phones and importunate applause? MB: On the matter of cell phones at concerts, most organizations make an announcement before each half of a concert requesting audience members turn off their phones. Anyone who doesn't respond to that request is an idiot — and, if identified, should immediately be ushered out of the hall. Where applause between movements is concerned, I am of two minds: I don't like it, but, on the other hand, I assume those who applaud do so because they are unfamiliar with concert etiquette and may, in fact, be attending a concert for the first time. In that regard, I welcome them; and they'll quickly learn to withhold their applause until the piece ends.
SS: Name a few works of classical music you can't live without? MB: Mozart's "Don Giovanni" and Sinfonia Concertante, K. 364; Beethoven's 9th Symphony and Opus 131 String Quartet; Schubert's "Trout" and String Quintet; Brahms' Piano Trio No. 1 and 1st Symphony; Stravinsky's "Sacre;" Bernstein's "West Side Story" and lots of others.
SS: Desert island discs? MB: Schubert String Quintet (Casals, Stern et al); Sibelius Symphony No. 2 (Koussevitzky, Boston); Mozart Sinfonia Concertante (Stern Primrose, et al); Beethoven Violin Concerto (Heifetz/Munch/BSO — I attended those recording sessions).
SS: Most underrated works? MB: The whole American symphonic repertory from the '30s through the '60s: Thompson, Hanson, Harris, Schumann, Piston, Creston, Copland, Diamond.
SS: Overrated works? MB: Carmina Burana.
SS: Overrated composers? MB: Orff.
SS: Underrated composers? MB: Martinu, Honegger, Bernstein, Weinberg, Dvorak.
SS: Composer's you'd love to meet? MB: Haydn, Mozart, Beethoven, Schubert, Mahler … and on and on. I've met most of the significant composers of the 20th century.
SS: Unforgettable performances? MB: I can't forget: Koussevitzky doing Beethoven No. 9; MTT doing Sibelius 4 with the Boston Symphony in 1970; the London String Quartet doing the Beethoven Quartet cycle at Harvard in 1944; Levine's "Wozzeck" when he revived it at the Met.
SS: Best conductors then and now? MB: Then (limited to only those whom I saw in action): Koussevitzky, Reiner, Walter, Boult, Stokowski, Toscanini, Cantelli, Beecham, Klemperer, Szell, Munch, Bernstein, Mitropoulos. Now (again, limited only to those I've seen in action): Abbado, Levine, Salonen, Barenboim, MTT, Muti, Dutoit.
SS: The importance of Bernstein? MB: The greatest educator the classical music world has ever seen — and also one of the greatest conductors in history.
SS: Your view of the fashionable lists of the best of this and that? MB: Total nonsense. Any such activity is fully subjective; as such it may have some fleeting interest but must never be taken seriously.
SS: The future for the arts and classical music? MB: Hopeful, if these subjects can be returned to an important role in K-12 education. Dismal, if not.
SS: Worst and best then and now? MB: Worst then: The cruelty of mankind. Worst now: The cruelty of mankind. Best then: A generally more elevated cultural climate. Best now: Excellent ice cream.
SS: Classical music in Miami, then and now? MB: Except for the (totally avoidable) dissolution of the Florida Philharmonic, Miami is now an exciting focus for classical music.
Recent Content