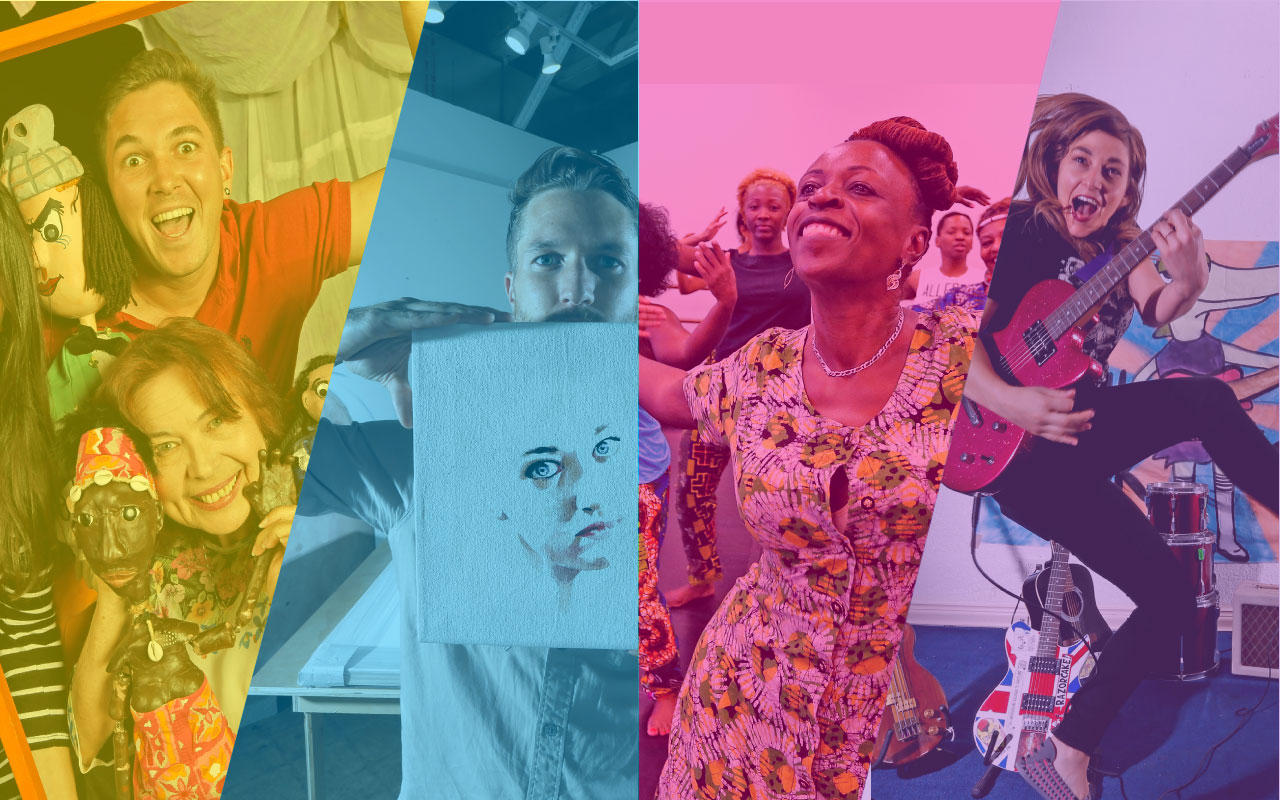 Arts
Vote today for the Knight Arts Challenge People's Choice Award in South Florida
After eight years in Miami, the Knight Arts Challenge continues to create a delightful spark in our growing and diverse arts scene. We have seen more than 10,000 ideas, coming from all corners of our community, celebrating the beauty of our many cultures and illustrating that South Florida is a place where ideas thrive. Our collective creativity has helped to make South Florida a vibrant and connected place, and our ideas consistently reflect our ambitions, beliefs and desire to push our boundaries.
We recently announced 73 finalists for the Knight Arts Challenge. While the finalists are reviewed and winners are selected, we want to introduce you to four nominees for the 2015 Knight Arts Challenge People's Choice Award. They represent the irreverent and dedicated arts community we see here, from girls who rock to laundromats that become galleries, drums and dance that connect us through the eternal beat and a theater where our stories come to life.
Starting today through Nov. 17, the public can text to vote for their favorite of the four – with the winner receiving a $20,000 award for the project of their choice. Knight Foundation holds the People's Choice Award to give you – art lovers and art makers in South Florida – the opportunity to engage in and support the ever-growing arts community here. All it takes is a text to show your support.
The nominees and their voting codes are:
· Artefactus Cultural Project: Working with West Kendall families to create "Tales of Miami," a play based on the true, humorous stories of Hispanic families who have settled in South Florida; Text ART1 to 22333.
· Delou Africa: Engaging diverse communities through artistic expression in traditional West African dance, drum, music and folklore. Text ART2 to 22333.
· Miami Girls' Rock Camp: Empowering young girls through the arts with an annual volunteer-run camp that teaches them to perform music. Text ART3 to 22333.
· Rise Up Gallery: Providing art workshops to the community, studio space to local artists, and gallery space for innovative curatorial projects. Text ART4 to 22333.
Each People's Choice nominee is a finalist in the 2015 Knight Arts Challenge and is still eligible for a challenge grant from Knight Foundation. Winners of both the challenge and the People's Choice Award will be announced at a Nov. 30 event.
So come on, South Florida: make your text count and do your part in helping us inspire our growing local arts scene!
Recent Content