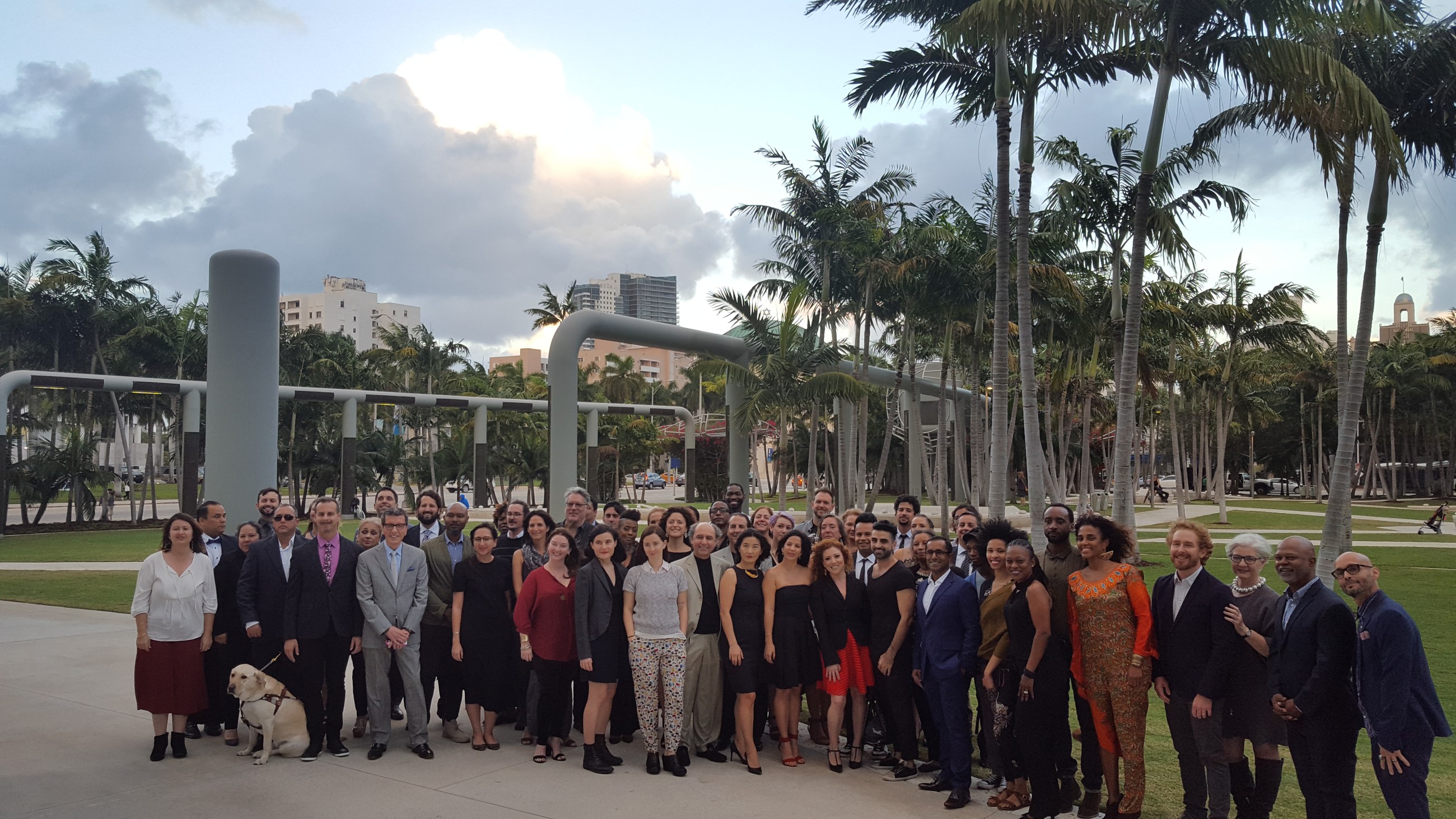 Arts
Winning arts challenge ideas celebrate the overlooked Miami
I'm a Miami native and I love this place. I don't know where the moniker "Magic City" originates, but I see the magic in the pink clouds at sunset, in the steam rising off of cortaditos, and even in the symphony of car horns during rush-hour traffic jams. Yet, while it's easy to get caught up in the sights and sounds that surround us, there is so much more to this place.
Miami has faces and facets that rarely reach the public eye, outshined by the overused tropes of a tropical playground. Its transitory nature belies the depth of a culture that is intertwined with the legacy of centuries-old European conflicts that played out in the New World and modern-day power struggles and exile. Its people are divided by language and economics, yet remain united by a distinctly Miami identity and the many ways that experience is expressed. Art is a foundation of this city, and its stories are at once international and uniquely American.
In that spirit, we proudly present this year's Knight Arts Challenge winning ideas. These 44 projects speak to a Miami just beneath the surface, to the real, complex and incredibly interesting place not usually seen or heard.
This is an area blessed by a fluidity of cultures and strengthened by its diversity. These winning projects celebrate that. These are authentic ideas that span genres and vary from mainstream to the fringe. Most are from individuals and small organizations, and they touch communities from Key West to West Palm Beach.
These projects and programs invite us to dig deeper into this special place we call home, to look into a mirror, and to realize that the city's "magic" isn't in the clouds or in the coffee. It's in us.
Here are this year's winning ideas:
Breakin' Convention Miami
Applicant: Adrienne Arsht Center for the Performing Arts
Award: $100,000
To introduce South Florida's hip-hop culture to an international audience by bringing the Breakin' Convention, a festival of dance and theater, to Miami
"Miss Masters" Audio at the Ali
Applicant: Ali Cultural Arts
Award: $60,000
To expand the presence of women in the audio engineering industry with a training program for young women and girls in a historic Pompano Beach building that once boarded African-American jazz musicians
FLESH
Applicant: Alexey Taran
Award: $17,000
To explore the dark side of desire, disorders and inner struggles through an experimental theater performance incorporating artists from both sides of the Florida Straits
Alma Dance Theater presents: Flowers for Spring
Applicant: Alma Dance Theater
Award: $15,000
To use contemporary dance to raise awareness about Alzheimer's disease and dementia and to engage people afflicted by them
Facing the Cloud + reStoring Po{AI}try: A Large-Scale Interactive Public {AR}t Installation
Applicant: Amir Baradaran
Award: $100,000
To rethink how people produce knowledge and share memories using augmented reality and artificial intelligence in a large-scale participatory art project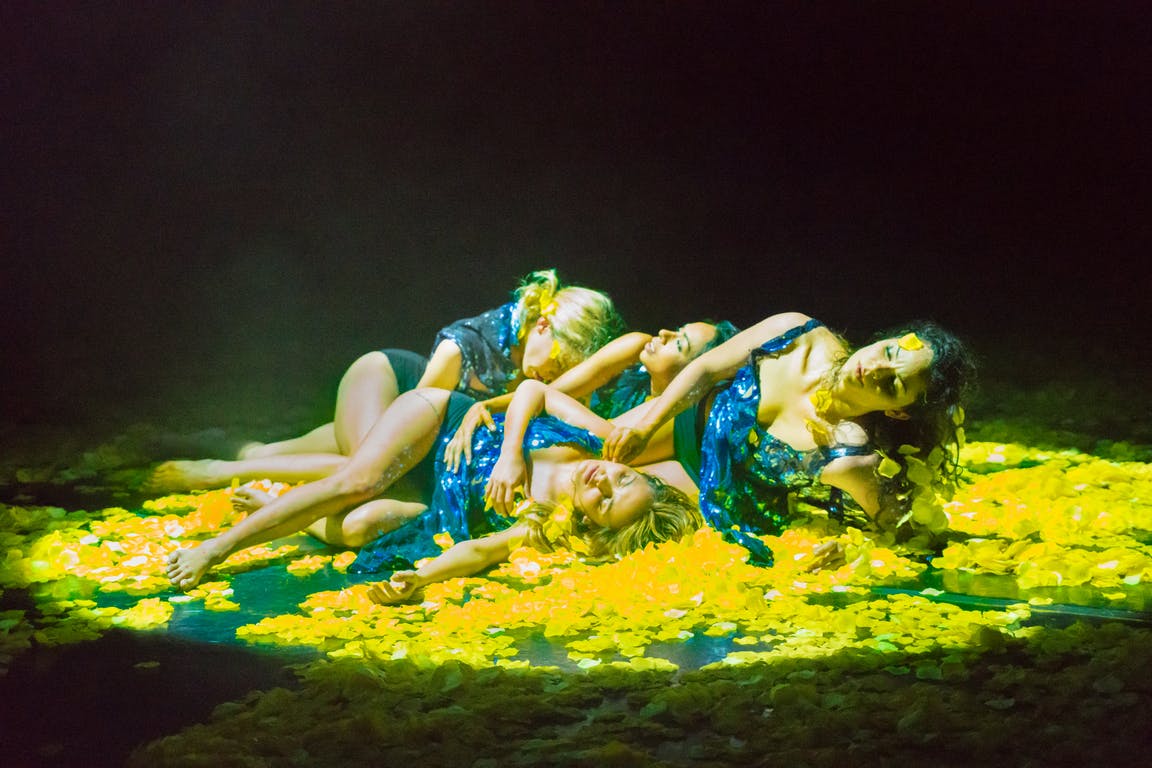 Ailey Dancer Jamar Roberts returns to Miami to Mentor Next Generation of Dance Artists
Applicant: Angel Fraser-Logan Dance Company
Award: $50,000
To inspire a love of dance by bringing Miami native and Alvin Ailey American Dance Theater's Jamar Roberts to South Florida to mentor and teach students, and to choreograph and perform new work
Art-in-Public-Life
Applicant: ArtCenter/South Florida
Award: $35,000
To bring art into public planning by embedding artists in city governments as part of a residency program that helps to develop solutions to policy concerns
Artists Within Reach: Notes to My Younger Self
Applicant: Artists Within Reach Collective
Award: $60,000
To foster the next generation of artists by having well-known artists offer professional guidance to young creatives by addressing the question, "If you could go back in time, what advice would you give your younger self?"
AIRIE Nest
Applicant: Artists in Residence in Everglades (AIRIE)
Award: $50,000
To tell the story of the cultural and ecological forces that shape South Florida by creating an interdisciplinary gallery at the Ernest F. Coe Visitor Center in Everglades National Park
NOMADIC MIAMI: Letting Artists Lead the Way
Applicant: Bas Fisher Invitational
Award: $300,000
To experiment with new models for presenting art through Nomadic Miami, a series of roving exhibitions, performances and programs in specific locations determined by cutting-edge artists
Havana/Haiti: Two Cultures, One Community
Applicant: Carl Juste
Award: $30,000
To explore the many layers and similarities between Cuban and Haitian cultures through a book of photographs and essays, and an accompanying exhibition
Black Lounge Film Series
Applicant: Children's Hope Chest of Dreams
Award: $60,000
To bring the excellence of African-diaspora cinema to Overtown through a new monthly film series showcasing the black experience from around the world
The Craft of Writing: Fellows on Both Sides
Applicant: CINTAS Foundation
Award: $25,000
To celebrate Cuban writers through new fellowships in creative writing for Cubans living on the island and in exile
Oscar Mike: On the Move
Applicant: Combat Hippies
Award: $100,000
To encourage public conversations about the trauma of war by touring a new spoken word performance based on the stories of local veterans and refugees from the Middle East
Voices: Poetry for the People
Applicant: Community Justice Project
Award: $25,000
To engage new audiences in the literary arts by bringing workshops led by poet Aja Monet to grassroots leaders involved in social justice issues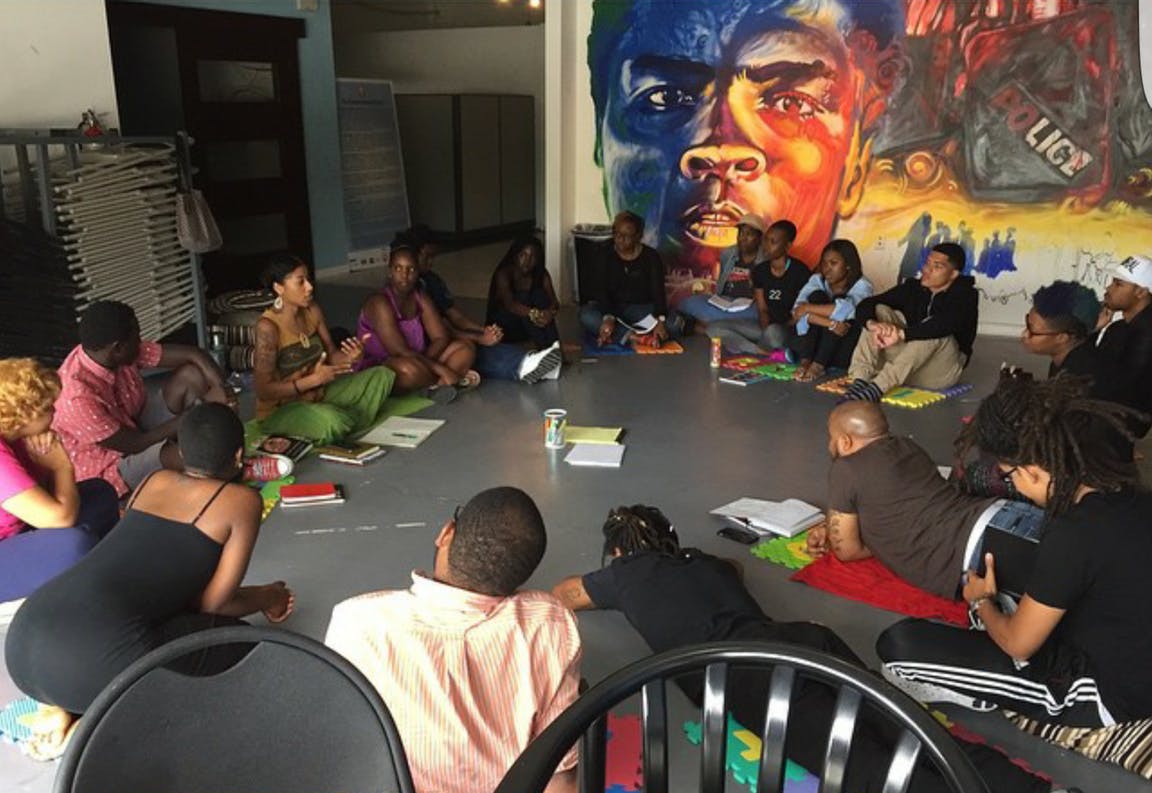 PageSlayers Summer Camp
Applicant: Dana De Greff
Award: $45,000
To provide fourth- and fifth-grade students in Opa-locka with high-quality writing instruction taught by published and award-winning professional writers of color
N8tive Reel Cinema Festival
Applicant: Everett Osceola
Amount: $50,000
To highlight the words and works of indigenous peoples by launching the first Southeastern Native American film festival
Celebrating Miami's Cuban Heritage via Miami International GuitART Festival Dedicated to Cuban Music
Applicant: Florida International University
Award: $55,000
To honor Miami's Cuban heritage by dedicating the Miami International GuitART Festival to Cuban music and creating cultural exchanges between Havana and Miami guitar orchestras
Fringe Projects + R & R Studios
Applicant: Fringe Projects
Award: $35,000
To stretch the bounds of public art by partnering with R&R Studios on BEAUTY FOR ALL!!!, R & R's first site-responsive project, an LED-activated mural in Downtown Miami that counteracts the ever-present messages of consumption on signs in the city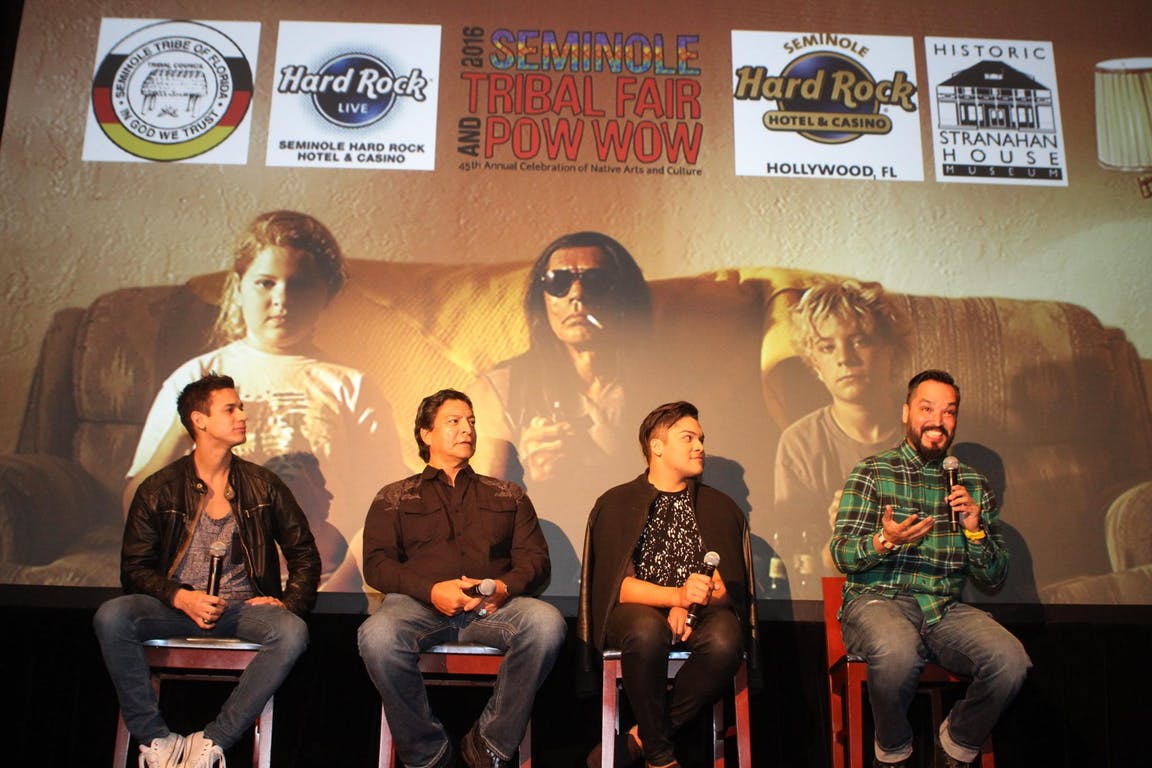 Music Is My Weapon
Applicant: Guitars Over Guns
Award: $25,000
To use art to oppose violence by collaborating with police to melt bullet casings and guns and recast them into musical instruments that will lead a peace rally involving local musicians and artists of all ages and backgrounds
Brownsville Unity Music Project: A Link to the Past, A Door to the Future
Applicant: Historic Hampton House Community Trust
Award: $150,000
To build on the legacy of the Historic Hampton House, the segregation-era motel in Brownsville once home to a popular jazz club, with a music education program for local youth
Hurricane Andrew 25th Anniversary Exhibition
Applicant: HistoryMiami Museum
Award: $120,000
To commemorate the 25th anniversary of Hurricane Andrew by capturing the storm's impact through a large-scale moving exhibition
Hotbox Art Residency Program 2016
Applicant: Hotbox Art
Award: $40,000
To create a catalyst for transforming the West Palm Beach Northwest Historic District by turning the shotgun homes into spaces for artist residencies for community engagement
IFE-ILE Afro-Cuban Dance Festival
Applicant: IFE-ILE
Award: $20,000
To link Afro-Cuban culture in Miami and Havana by providing dancers and instructors from the island to participate in a cultural exchange project as part of the group's annual summer dance festival
Outdoor Projection Series
Applicant: Interactive Initiative
Award: $45,000
To engage neighborhoods in art by transforming building facades with large-scale projections of interactive video and animations by local artists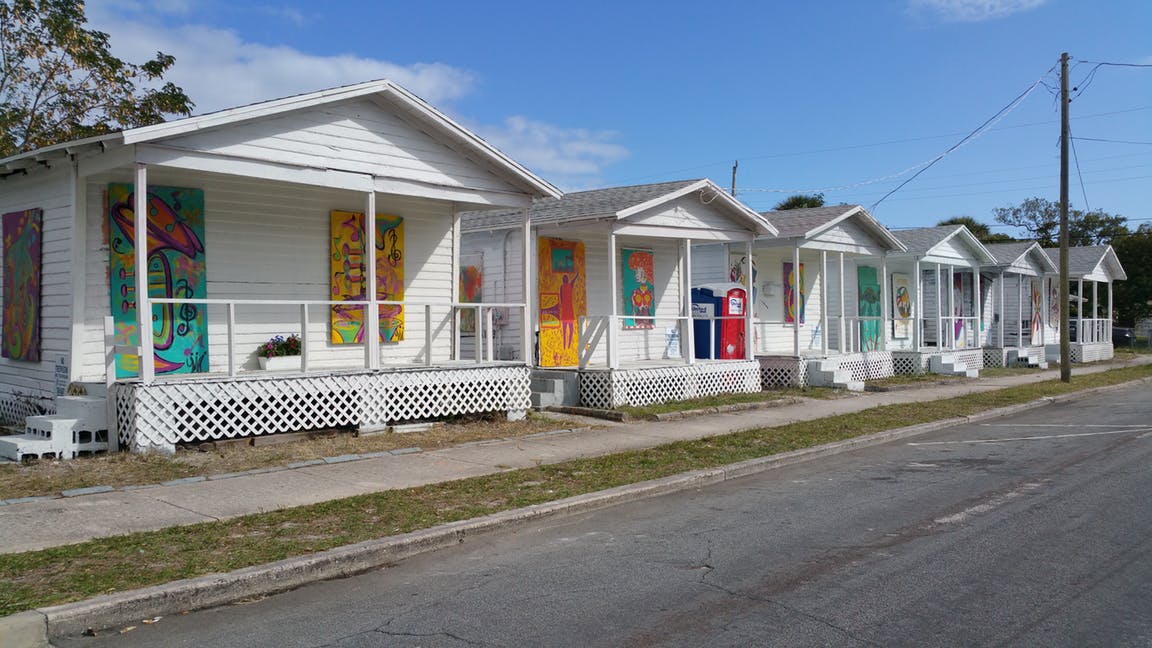 Miami Motel Stories
Applicant: Juggerknot Theatre Company
Award: $30,000
To explore Miami's many layers by presenting immersive, real-time theater experiences in three motel rooms or buildings that tell the stories of the city's emerging neighborhoods
Forward Motion: Miami International Physically Integrated Dance Festival & Conference
Applicant: Karen Peterson Dancers
Award: $150,000
To promote Miami as a leader in inclusive arts by launching the first International Physically Integrated Dance Festival featuring dancers with and without disabilities performing together
Island in the Works: Young Writers Studio
Applicant: Key West Literary Seminar
Award: $52,500
To foster engagement with Key West's literary and cultural history by providing a free, five-day summer program for Key West High School students on the literary and cultural history of the island
Miami Beach Cinematheque Interactive Archive Project
Applicant: Miami Beach Cinematheque
Award: $30,000
To bring a rare collection to the community by digitizing and displaying the cinematheque's archive of film memorabilia and ephemera
Return of the Black Ballerina
Applicant: Miami-Dade County Department of Cultural Affairs
Award: $150,000
To engage the community in the Dance Theatre of Harlem's first local performance in a decade, with activities surrounding the event at the South Miami-Dade Cultural Arts Center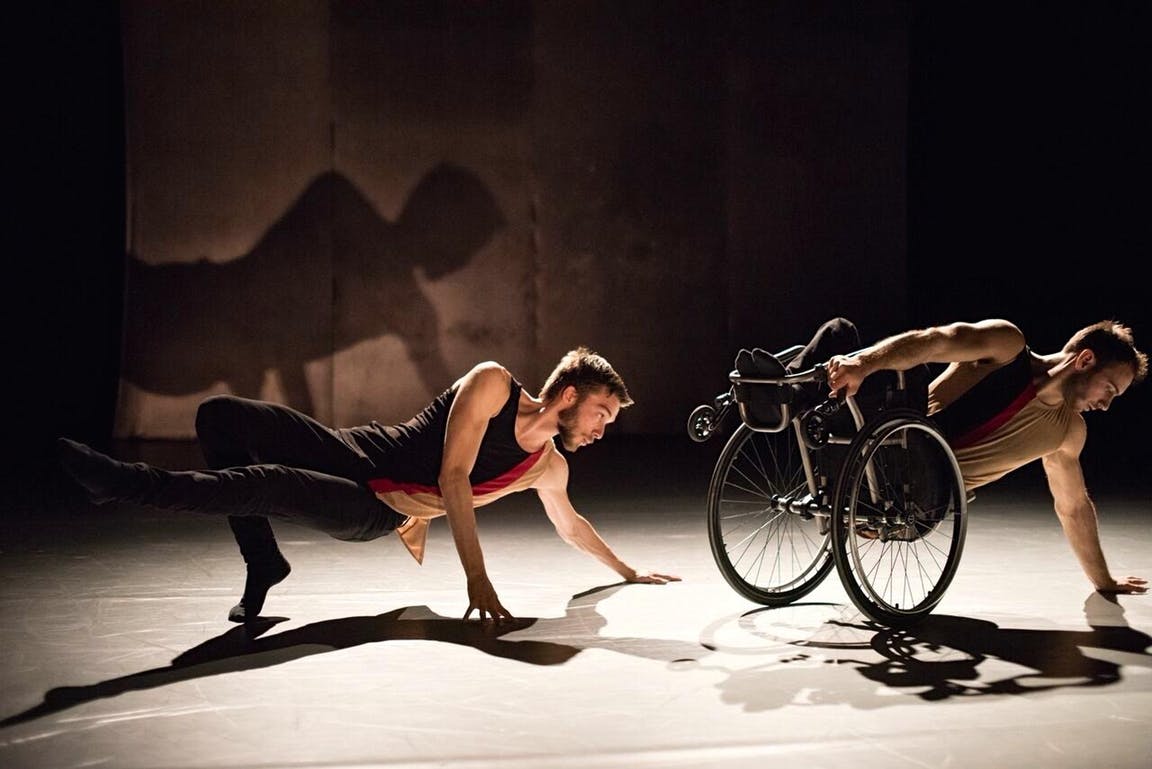 International Ballet Festival of Miami
Applicant: Miami Hispanic Ballet Corp.
Award: $50,000
To bring a world-class dance experience to Miami's multicultural audiences through the International Ballet Festival of Miami, which presents more than 20 companies and their ballet stars from around the world in addition to a dance film series, art exhibit, dance book presentation, workshops and classes
Miami Music Club
Applicant: Miami Music Club
Award: $12,750
To create a space for underground musicians and artists to come together by producing a series of concerts at traditional art spaces
American Clásico: Envisioning the theatrical canon though a multicultural lens
Applicant: Miami New Drama
Award: $150,000
To find common ground for diverse audiences by creating bilingual adaptions of classic plays including "Our Town," "A Streetcar Named Desire" and "Miss Julie" at the Colony Theatre
Origami Everglades
Applicant: Michael Graves Education
Award: $40,000
To heighten public awareness about the importance of the Everglades to Miami's future with life-size sculptures of endangered animals made through origami
Crypt Cracking: Uncovering the Unseen Objects in South Florida Museum Collections
Applicant: Nathaniel Sandler
Award: $25,000
To introduce more people to the collections of museums through essays, tours and events focused on the many interesting items the institutions have but aren't able to display year round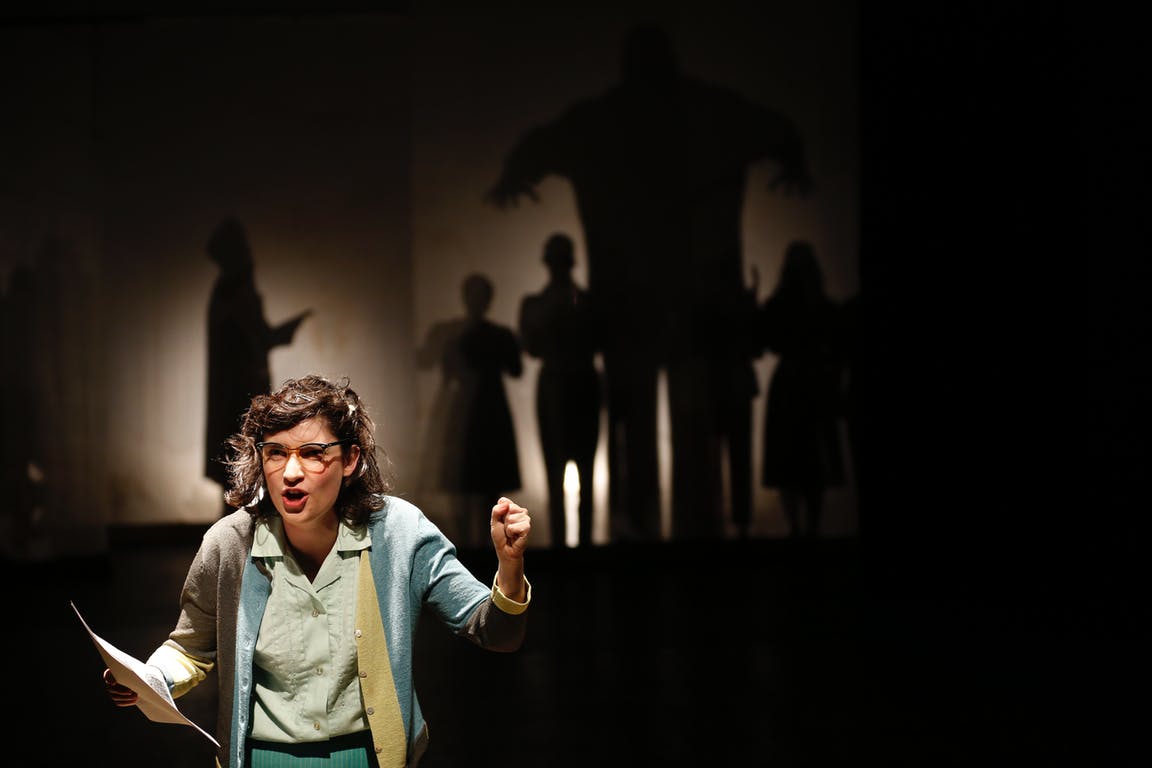 ProjectArt: Miami
Applicant: ProjectArt
Award: $150,000
To immerse neighborhoods in the arts by placing emerging artists in five libraries where they will have studio space in exchange for teaching arts classes in low-income communities
Reading Queer Literary Festival
Applicant: Reading Queer
Award: $70,000
To bring more queer voices to South Florida by expanding the annual Reading Queer Literary Festival with a series of main stage performances, writers' workshops and literary installations
Axis of Love
Applicant: Rhythm Foundation
Award: $45,000
To create a cultural dialogue with communities hit by terrorism and war through "Axis of Love," a concert series featuring instrumental music from conflict zones
The Unvoiced Community: BBQ Men & Women of Goulds
Applicant: Symone Titania
Award: $12,500
To tell the stories of the barbecue vendors of South Dade's Goulds neighborhood with a photo documentary project and community celebration
305/One Festival
Applicant: Tarell Alvin McCraney
Award: $50,000
To create the 305/One Festival, which celebrates the unique storytelling and solo performers coming out of Miami with a series of performances, film screenings and cultural activities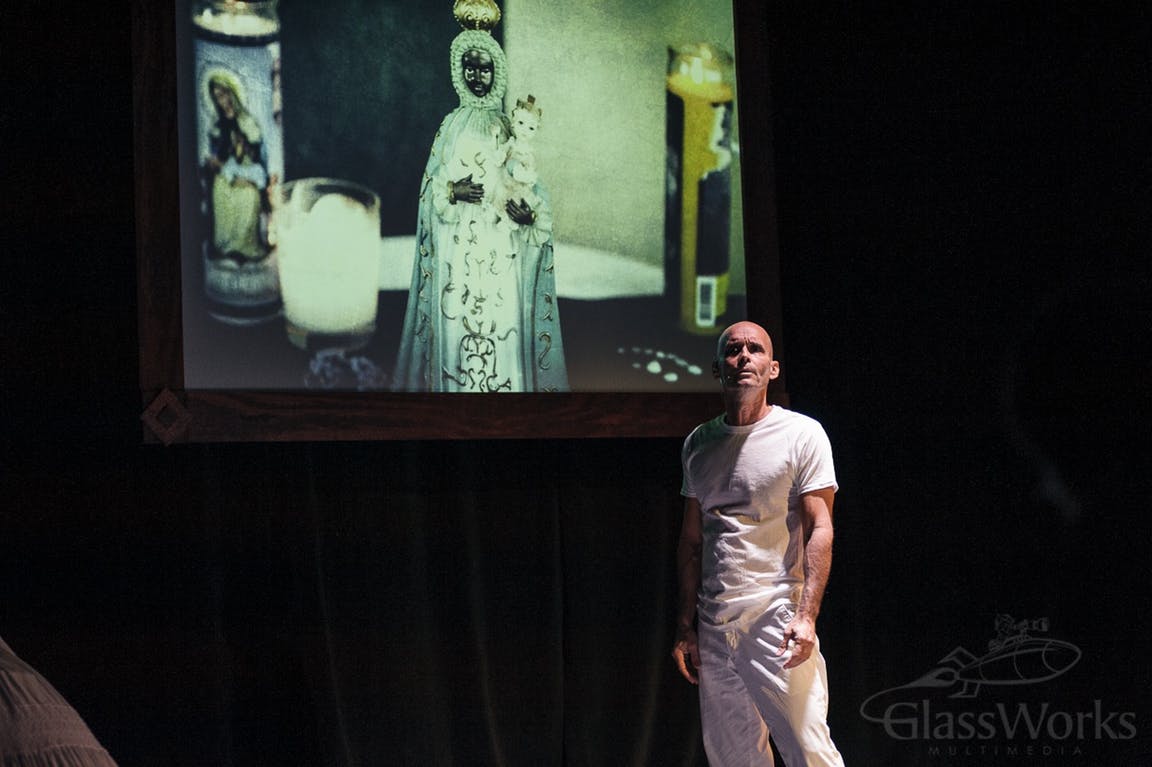 "Take it to The Bridge"
Applicant: The Bridge
Award: $50,000
To provide artistic support for musicians by building out an event space and recording room with free production and streaming services
The M Ensemble 45th Anniversary Season: Returning Home to Liberty City
Applicant: The M Ensemble
Award: $70,000
To promote a new home for theater in Liberty City, Sandrell Rivers Theater, where M Ensemble will be a resident company, with a yearlong engagement initiative
The Screening Room, Miami
Applicant: The Screening Room
Award: $20,000
To expand multimedia artistic programming in Miami through new installations at Wynwood's The Screening Room
AdHoc Cinema
Applicant: Torrance Carter
Award: $15,000
To foster the love and knowledge of film among students by bringing AdHoc Cinema, a traveling film and music series, to local schools
Recent Content