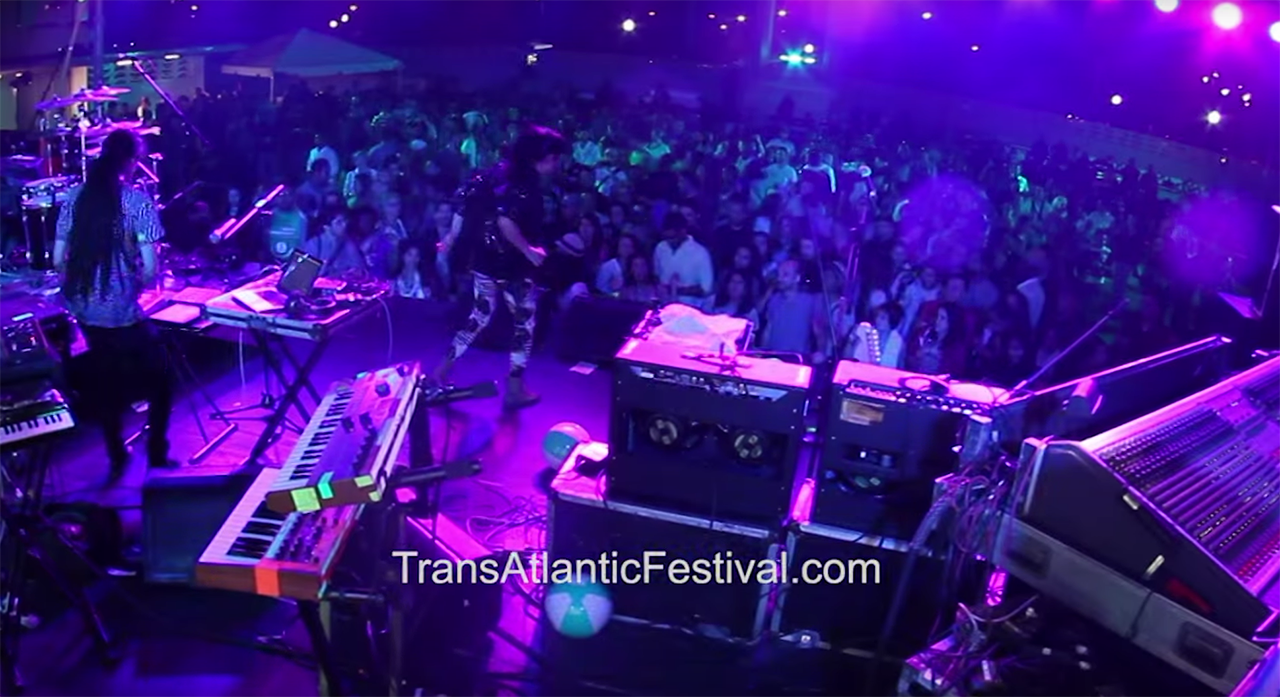 Arts
A world music festival goes local
TransAtlantic Festival video on YouTube via Rhythm Foundation.
Last year the City of Miami Beach awarded the Rhythm Foundation management of the Bandshell, an iconic MiMo (Miami Modernism) gem that anchors North Beach's business district. Rhythm Foundation has been presenting TransAtlantic Festival in the Bandshell since 2003, but this year is a whole new ballgame! We wanted to use this opportunity to focus on the special alchemy of the surrounding North Beach neighborhood. The funding has allowed us to be more ambitious with our programming, and to activate the public spaces surrounding the Bandshell to engage more people.
Video: Beirut makes its Florida debut.
Inside the Bandshell, festival-goers finally get a chance to see alt-folk group Beirut live in their Florida premiere The group's mashed-up Balkan and gypsy beats have been a sensation with next generation folk-loving indie fans since their debut in 2006. Also making their Florida debut is Troker, a DJ-amped jazz septet from Guadalajara Mexico's rocking underground scene; and EMEFE, an electro-afrobeat group led by Antibalas member Miles Arntzen. Locally-based boogie supergroup Psychic Mirrors, Haitian indie trio Kazoots, and soul chanteuse Chantil Dukart complete the line up.
Outside the Bandshell will be more special treats. At the Beatles mandala in Bandshell Park on April 9, the mosaic created by artist Kevin Mandala for the City of Miami Beach's Art in Public Places program,will be the site of a sunset raga by tabla master Rajesh Bhandari and sitarist Rajesh Ramoutar. Trio Yoga will show off incredible acroyoga poses, and maybe a few more surprises.
Artist Kevin Arrow will also share archival artworks on the Collins Avenue LED marquee during festival weekend, and the North Beach trolleys will feature TransAtlantic Festival artist videos.
Local bar On the Rocks will inaugurate a new live music space, the Rocks Room, on April 8 for a festival after show party feature a full line up of Gummdrops Bands. The Saturday after party moves to the Sandbar Lounge with DJ Sire and friends.
TransAtlantic Festival takes place Friday April 8 and Saturday April 9th, 6 p.m. – 11 p.m. at the North Beach Bandshell. Tickets for the Bandshell are $20 – $35. Activities outside the Bandshell are free and open to the public (after parties 21+ only). Information at http://transatlanticfestival.com or 305-672-5202.
Recent Content