MIAMI – April 5, 2021 – The John S. and James L. Knight Foundation, in partnership with Global Economics Group, today released a new study revealing that asset management firms owned by women and people of color are at least three times more likely to employ diverse teams when compared to firms led primarily by white men.
The study, "Knight Diversity of Asset Managers (KDAM) Research Series: Ownership and Teams Diversity Metrics," represents a first look at the only widely available data on the diversity of investment teams, including firms' portfolio managers, analysts and other decision-makers. It finds a strong positive link between ownership diversity and investment team diversity: the more robust the ownership diversity, the greater the team diversity, on average, and vice versa. The study also found that there is more diversity in investment teams, in general, than there is diversity in ownership. It considers teams diverse if at least 50% of their portfolio managers are women or people of color.
Part of Knight's ongoing effort to study diversity in the asset management industry, the findings complement other research showing that women and people of color are woefully underrepresented among management industry firm owners. A recent KDAM series study found that diverse-owned firms oversee just 1.4% of the total assets under management in the U.S.-based financial industry, even though research shows those firms perform as well as firms led by white men.
This new team-focused analysis was made possible because of new data collected through a voluntary survey conducted by eVestment. In eVestment's dataset of 1,096 U.S.-based companies, 204 firms (or 19%) provided data on both ownership diversity and team diversity. The responding firms collectively oversee $3 trillion (or 8%) of the $37.3 trillion in assets overseen by all U.S.-based firms in eVestment's dataset.
While this is valuable data, the response rate highlights the need for more thorough data and transparency from the field.
Key findings from the study show:
Among the 204 asset management firms included in the analysis, most diverse-owned firms (69 of 93, or 74%) employ diverse teams, compared with just 28 of 111 (25%) among firms that are not diverse-owned.
Statistical evidence shows on average that firms that did not reply to eVestment's survey have lower diverse ownership and investment team representation than firms that voluntarily reported statistics.
But even among the subset of 204 firms that voluntarily reported data on both ownership and teams, disparities are still enormous. Women are severely underrepresented on teams relative to their respective proportion of the total U.S. population, and manage just 23% of the $3 trillion in assets analyzed for this study.
Asian Americans represent the largest percentage of diverse investment teams while white women are the largest percentage of diverse ownership.
"This study underscores a common theme running through our research on asset managers: we need much more transparency and better reporting to understand the state of firm diversity so that customers can make more informed decisions about who invests their money," said Ashley Zohn, vice president of Knight's Learning and Impact program. "In the absence of more comprehensive data about diversity at asset management firms, these results show that ownership diversity is a strong indicator of investment team diversity."
The study's findings raise critical questions about the state of diversity in asset management — such as whether the relative diversity of teams compared to owners is a sign of positive progress, and the extent to which women and people of color in decision-making roles face systemic barriers to ownership.
"To solve a problem, we first need to measure and understand it," said Candice Rosevear, principal at Global Economics Group. "We hope this study encourages more asset management firms to share data on the composition of their companies, and that, in turn, this knowledge helps companies realize the talent of underutilized women and minorities."
Read the executive summary and the full report here.
For interviews about this Knight study, please contact Nick DeSantis at 202-288-9534 or [email protected]. To learn more about the Knight Diversity of Asset Managers Research Series, visit kf.org/KDAM.
---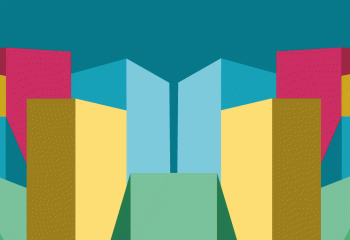 topic
It started with a tough question and an unacceptable answer. In 2010, Knight Foundation leadership was asked how much of its multibillion-dollar endowment was invested with diverse-owned firms, meaning firms owned by women and people of color. When we looked at the data and the demographics, the results revealed that we were not living one […]
February 5, 2020
Knight Diversity of Asset Managers Research Series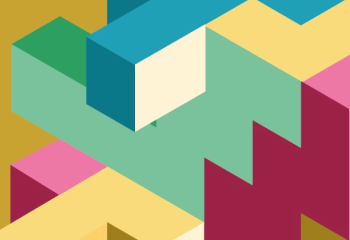 report
A study to assess the relationship between diversity of ownership and diversity of portfolio management teams in asset management firms Executive Summary Introduction The Knight Foundation Diversity of Asset Management (KDAM) research series, which includes this report, coincides with a lively public discourse on racial, ethnic and gender inequality in this country. At the demand […]
April 5, 2022
Knight Diversity of Asset Managers Research Series: Ownership and Teams Diversity Metrics
About the John S. and James L. Knight Foundation
We are social investors who support a more effective democracy by funding free expression and journalism, arts and culture in community, research in areas of media and democracy, and in the success of American cities and towns where the Knight brothers once published newspapers.