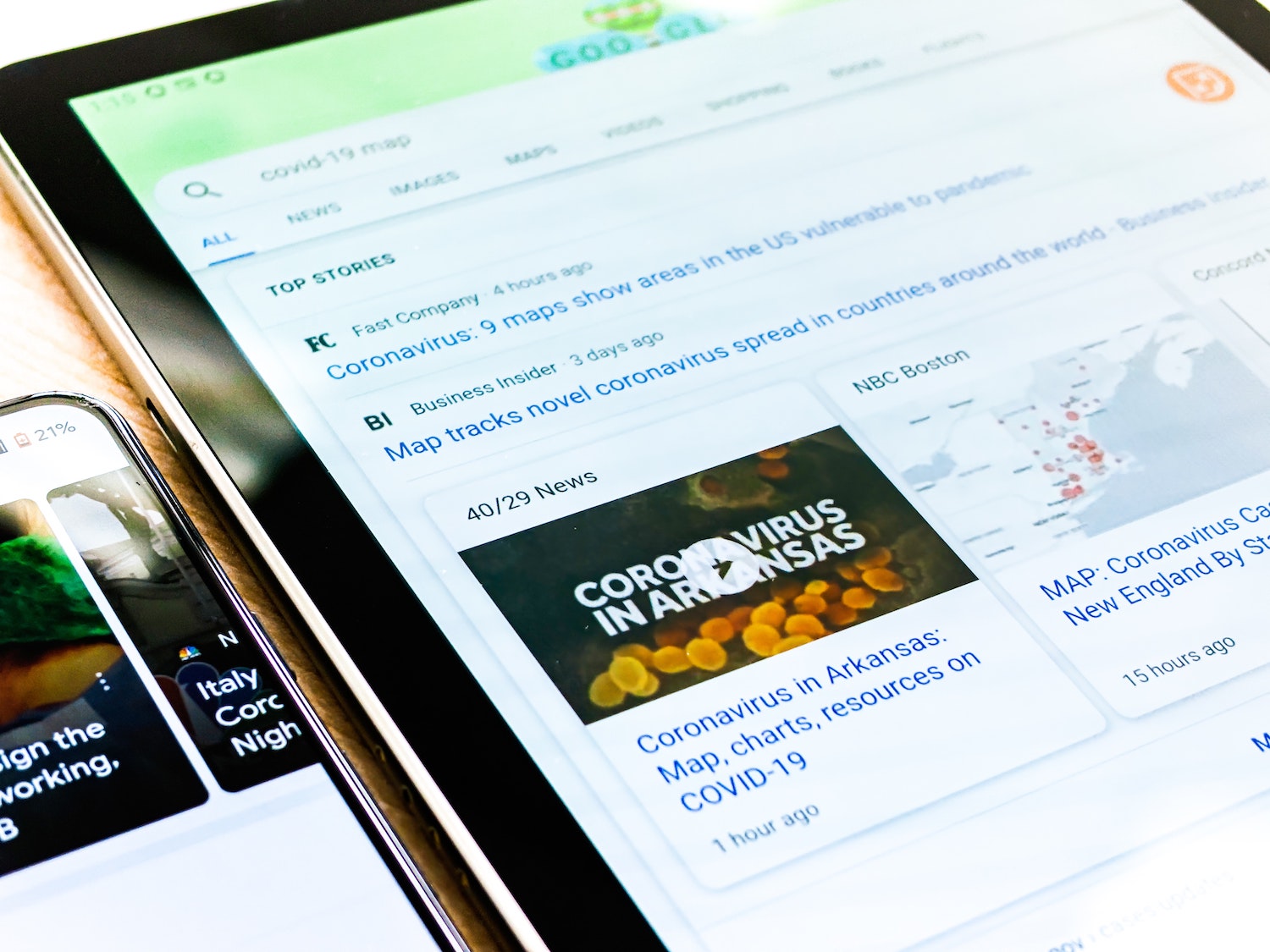 Journalism
How local news became indispensable during the COVID-19 pandemic
During the biggest public health crisis in a century, local news reporters are on the front lines giving communities vital information – and funders have stepped up to help
In a time of crisis, people turn to local news outlets to understand what's happening and how they can get help. When the COVID-19 pandemic hit last spring, local news outlets stepped up by becoming front-line workers themselves.
In the course of covering government, hospitals, local businesses and more, they had to do this work in public, interacting with people and putting themselves at risk of getting the virus. (At least 500 journalists and media workers have died from COVID-19, according to a running count at Poynter.)
In the face of severe business challenges during the pandemic, many outlets have shown incredible strength, creating online maps of testing sites and resources, and tracking the spread of COVID-19 cases in their communities.
Even during difficult economic times, people have donated and subscribed to local outlets in an outpouring of support. They realize just how important local news has been during the pandemic, how vital it is to understand how the virus is spreading in communities and where to get support from food banks and other social safety net services.
Meanwhile, media foundations and supporters have stepped up with special funds to support local news publishers and laid-off journalists.
Sorting Out Vaccine Confusion
As life-saving vaccines have started to get distributed, states and cities were left to work out exactly who would get vaccinated first. Without a clear national plan, confusion has reigned, and many people sought help from local news reporters to help sort out when and how to get vaccines.
A reporter at the Tallahassee Democrat, CD Davidson-Hiers, has become a one-woman vaccine hotline in her community, receiving hundreds of calls and text messages over the past month from anxious seniors. She helps sort out fact from fiction and has even helped fill out online forms in a couple cases. Davidson-Hiers has been profiled in Poynter, in CNN and recently in the Washington Post, which noted that other reporters around the country have been fulfilling similar roles.
Rising nonprofit news site, The City, which covers New York City in depth, has added up-to-date vaccination data (see chart above) to its great COVID-19 Tracking Project, which also tallies cases, deaths and hospital capacity. Plus, The City has tirelessly covered local vaccination issues, including assembling data that showed more than 1 in 4 people vaccinated in NYC didn't live in the five boroughs.
Local News Makes a Difference
The Batavian, in upstate New York, created a Coronavirus Community Support Map
Vaccines are just the latest concern in this ongoing health crisis. Over the past year, I've been incredibly inspired seeing how local news publishers have worked together to make a huge impact in their communities. Here are some of the stories I have written about how innovative initiatives helped reach people in "news deserts," how publishers created maps and connections to help their audience, and how they were resilient during difficult business challenges.
The situation for people in news deserts is dire, and even worse during a pandemic, when timely information is a matter of life and death. So what can be done to better reach people in news deserts and immigrant communities who lack access to news in their languages of origin. Ethnic media has been helping to fill the gaps, along with collaborations between community nonprofits and local news organizations. Texting services such as GroundSource, Outlier Media and Subtext have helped reach people on their phones, and community engagement projects and virtual town halls have helped give more people a voice.
Not only are local news outlets reporting on crucial timely issues, but they are going above and beyond by creating maps tracking the outbreak, leveraging technology, convening community forums online and helping to connect those who need help with volunteers. The work is truly inspiring and makes the best case possible for why you should support your local news outlet today.
Nimble public service journalism outlets are taking a multi-pronged approach to survive. They are making direct appeals to their audience, reminding them of the essential service they provide, while asking for donations or running crowdfunding campaigns. They are asking people in the community to step up and become members or buy subscriptions. They are asking advertisers to sponsor the removal of paywalls for COVID-19 coverage. And they are seeking out various national and local grant programs, as well as Small Business Association and other government loans.
The updated interactive Civic Bright Spots Map shows just how many outlets in the highlighted communities have been touched by grants, memberships, collaboration and other Knight-funded initiatives to help support local news. While there are large numbers of local news organizations in the Northeast — and Philadelphia in particular — that have been part of these initiatives, the bright spots light up every state in the union, including Alaska and Hawaii. And while there have been closures of many print newspapers and alt-weeklies around the country, the media outlets on the map have largely remained resilient and in business.
How Funders Are Helping Stabilize Local News Publishers
As these local news outlets have been doing exemplary work, a growing array of foundations, philanthropists and donors have given money to help them recoup lost revenues during the pandemic. There have been special COVID-19 relief funds set up for publishers and journalists in Philadelphia, Chicago and New Mexico, while tech titans Facebook and Google provided grants to dozens of news outlets around the country. Plus, grassroots crowdfunding campaigns helped local journalists with stipends right after they were laid off or furloughed. This outpouring of support showed just how much these journalists mean to their communities. (You can read more about these efforts in this story from last year.)
So how can local foundations and philanthropists continue to sustain local news now that the pandemic is going into its second year? They can redouble their efforts in communities around the country, and attend the upcoming Knight Media Forum on March 2-4, 2021, which is online this year and open to any attendees. The Forum has been a vital place for funders to network and share tips on how to keep local news strong for the long haul.

Mark Glaser is a consultant and advisor with a focus on supporting local and independent news in America. He was the founder and executive director of MediaShift.org, and is an associate at Dot Connector Studio, and innovation consultant at the New Mexico Local News Fund.
---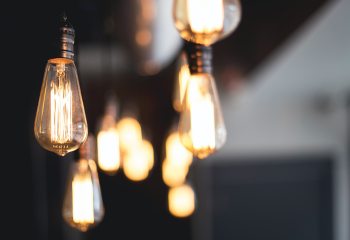 article
It's never been a more challenging time for local news – and a more impactful time for funders to make the leap to support them During the pandemic, racial reckoning, and election last year, it became obvious just how important local news is to communities around the country. Despite their own financial troubles, local news […]
January 13, 2021
How More Philanthropists, Local Foundations Can Sustain Local News
article
For-profit publishers solicit more grants and donors, while nonprofits look for more earned revenues; DEI-led startups get funding and support 2020 was a very bad year for local businesses in America during the COVID-19 pandemic. By July, more than 420,000 small businesses across the country had closed permanently, according to Stephen Hamilton, an assistant professor […]
December 18, 2020
5 Business Model Shifts for Local News in 2021 and Beyond
article
In a year full of intense news cycles, Americans' media diets have fluctuated dramatically. Current attention levels to local news are at a three-year low after peaking during the early part of the COVID-19 pandemic. With national politics dominating the agenda in recent months, attention to local news has faded. However, local outlets have largely […]
December 16, 2020
Local news attention at low ebb after election; few say it spread misinformation or division
Recent Content