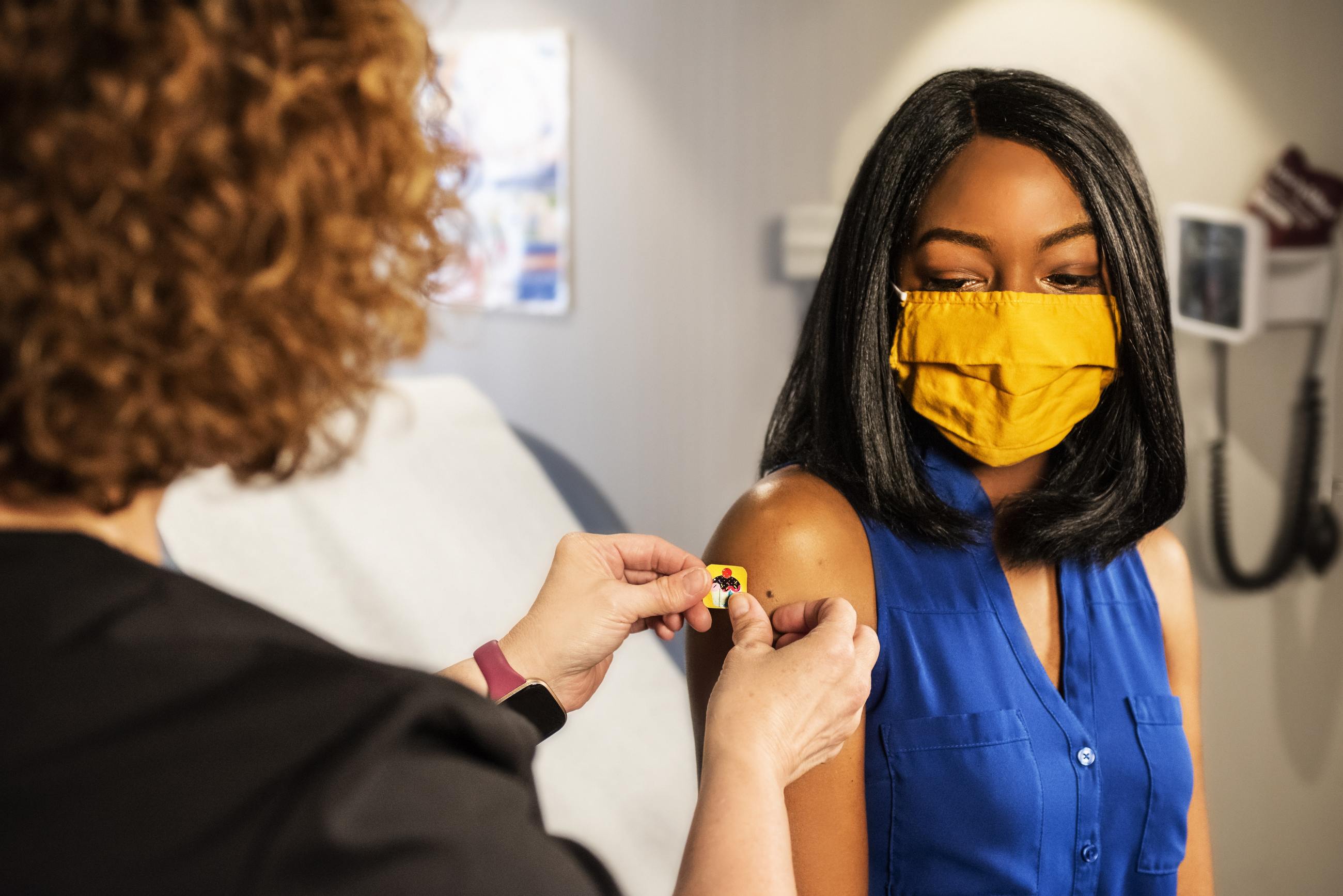 Communities
Diverse Instagram influencers help San Jose overcome vaccine distrust
Since the start of the pandemic, nonprofits and governments across America worked quickly to ensure people had access to accurate information about COVID-19 prevention and treatment. This challenge was exacerbated by a rise in mis-and-dis information about the vaccines and a weakened local news ecosystem. In San Jose, the incredibly diverse community presented an added challenge; more than half our residents speak a language other than English at home.
The coronavirus tested San Jose and pushed us to our limit. Knight Foundation has a long history of investing in the city — where brothers John S. and James L. Knight once published the San Jose Mercury News — and we're continuing to double down on our investments to help the community move forward in its time of need. Last year, we invested over $1 million in San Jose through our COVID-19 relief commitments to support local nonprofits in getting critical information about the pandemic out to people in their primary language and in easy to access formats.
This year brings a pathway to recovery for San Jose with the widespread availability of vaccines. In Santa Clara County, where San Jose sits, officials had originally set a goal of vaccinating at least 85% of residents by August 1. As of May 7, 71.7% of county residents ages 16 and up have received at least one dose of the vaccine. Yet there are real challenges in getting our remaining residents vaccinated, especially in marginalized communities. Journalists at the San Jose Spotlight reported that one in 10 Santa Clara County residents are refusing a COVID-19 vaccine because of safety fears, misinformation and scheduling challenges. Like any medical decision, the choice to get vaccinated is a deeply personal one that needs to be made by carefully considering the information available and deciding to act to protect one's health and the health of their community.
Knight's central mission is to foster more informed and engaged communities, and we invest in ideas that give people access to information from trusted sources to better inform their own decisions and determine their futures. As communities have migrated to digital platforms to find news and information, our investments have also explored how we can harness the application of digital technology to support and grow community engagement. Digital approaches to connecting and informing people with different cultures, shared experiences, languages and abilities about complex and quickly changing information — such as multiple COVID-19 vaccines — goes to the heart of Knight's Smart Cities focus, and it took on a special urgency during the chill of the pandemic.
In finding ways to encourage San Joseans — especially marginalized communities — to become more informed about the vaccines, Knight reached out to the City of San José to explore a range of support opportunities, ranging from subsidized rideshares to vaccines sites, to neighborhood vaccination vans, and to expanded testing and vaccinations sites across the community. In the course of our discussions, we learned about an organization called XOMAD that had successfully launched large groups of local trusted community messengers in grassroots social media campaigns to deliver public health information around COVID-19 in diverse communities in the state of New Jersey and the city of Columbia, S.C., as well as with health departments in Oklahoma and North Carolina. XOMAD's groundbreaking work aligned with our collective goals to increase vaccination rates among our residents, especially those who are underserved and may not be easily reached. With Knight's nearly $125,000 investment, XOMAD and the City of San José launched a pilot program in May.
In the pilot, XOMAD carefully recruited and paid a group of diverse San Jose community members — who already had established local online followings — to be trusted messengers. Their ongoing task is to use sponsored posts about the vaccines to connect with the friends and families in San Jose communities that are hardest to reach. City officials would provide information about the safety and availability of COVID-19 vaccinations as well as vaccination sites, and these trusted messengers would use their own local voices and languages to communicate that information to their social media followers. On May 6, the messengers' first postings appeared on Instagram.
While it is too early to assess the pilot's direct impact on vaccination rates, Knight will monitor and assess it later this year. Yet, we are reminded how valuable and catalytic social investing can be in San Jose when we can collaborate with innovative partners like the City of San José and XOMAD to help rapidly test innovation in the city during this crucial time.
Chris Thompson is the Knight Foundation's program director in San José. Follow him on social media at @Thompson_KF.
---
Recent Content