Miami makeover: Creating a small-town plaza in the heart of the big city
Communities / Article
On most days, the broad median strip on Biscayne Boulevard in downtown Miami is just another parking lot. On Friday, and for the rest of this month, the segment between Southeast Second Street and NE First Street—just beneath the Metromover track—became Biscayne Green, a pop-up park with a stage, food stands, pop-up shops of local artisans and organizations, and tables and chairs where you can stop, sit and take it all in.
Suddenly, right across the street from high-rises and tourist hot spots, this piece of downtown Miami took on the feel of a small-town plaza. There were couples walking about pushing strollers, entire families sitting for a quick bite while enjoying the music and people engaging in the simple art of talking to their neighbors.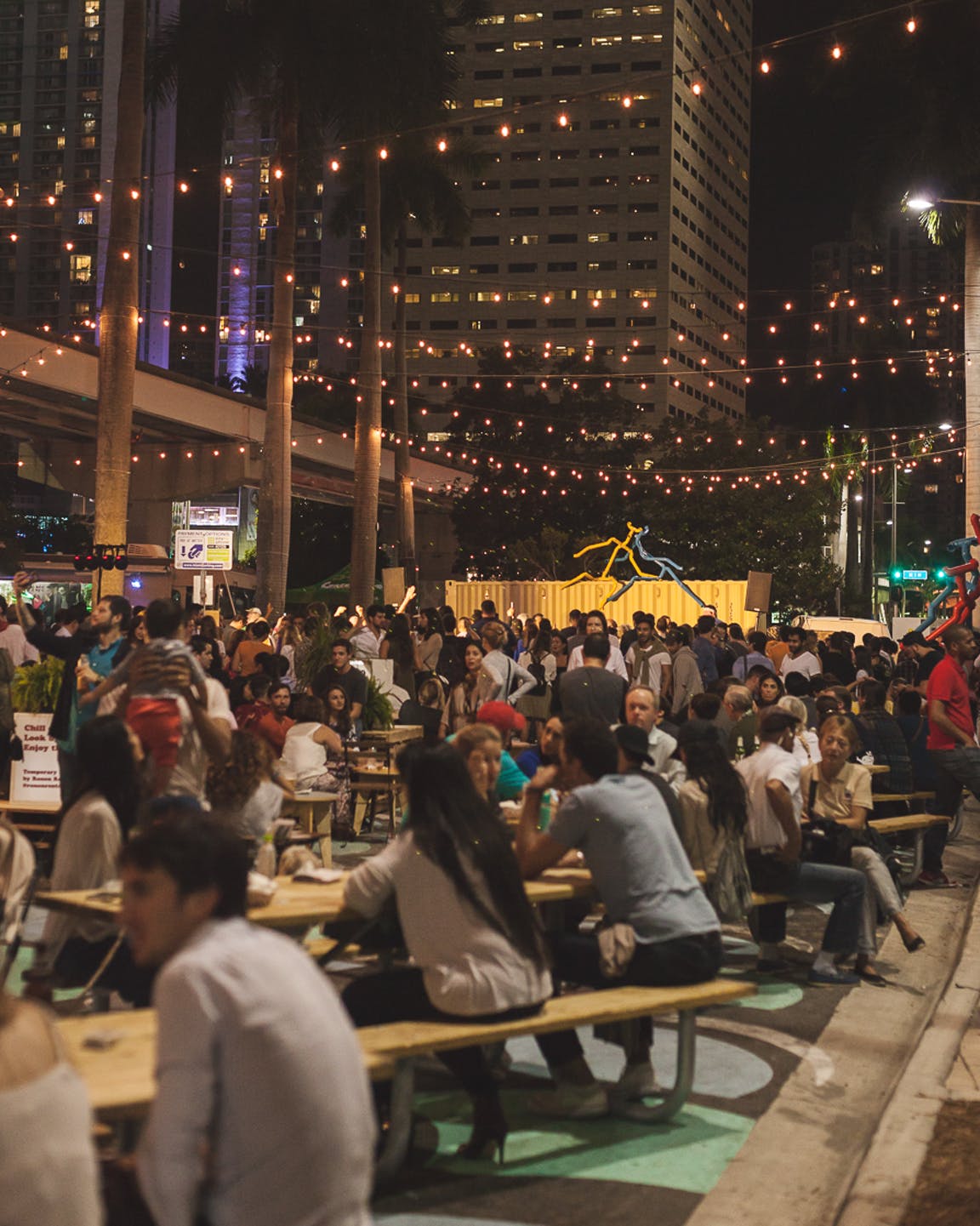 Jody Finver biked her way from Coconut Grove to attend the Friday opening of the space because she "wanted to support anything that is community-oriented and encourages less driving and a more pedestrian [approach], and biking."
Lena Silvan, a writer and translator from Finland who lives part of the year in Miami, noted that "this is like what you'd see in a city or town in Europe — and that's exactly what Miami has been lacking so far. If this is something that might become permanent, it's a wonderful idea."
In fact, Biscayne Green, a 2016 Knight Cities Challenge winner, is part of a project by the Miami Downtown Development Authority to redesign Biscayne Boulevard to include a pedestrian promenade. In this trial run, it includes both daytime and evening activities—becoming a co-working space with free Wi-Fi on Wednesdays, but also a meeting point for tango and flamenco dance lessons on Thursdays, and live music on Fridays.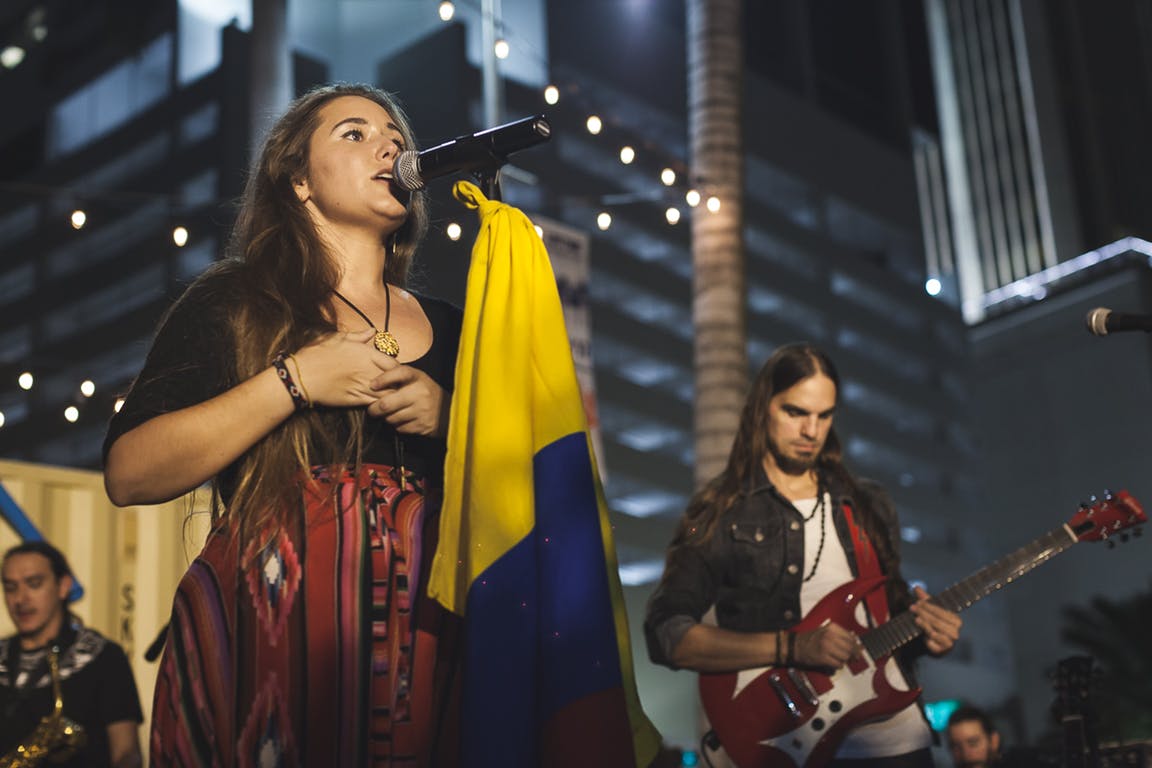 "The whole idea behind Biscayne Green is to reimagine urban spaces, to reimagine our city," said Matt Haggman, Knight Foundation's Miami program director. "It's a way to create more ways for people to engage. In this case, we are taking the median of a boulevard that has primarily been the domain of cars for decades and rethinking how it can also be a place for people to congregate, to connect, to share, to have fun, to be inspired. Cities are defined by public spaces—think of all the great cities whether it's Central Park in New York or Millennium Park in Chicago—and we need more of them in Miami, spaces where there is engagement and activities that bring people together."
Biscayne Green will come down on Jan. 26. What comes from it will be largely determined by how people respond to the space and its offerings.
"As we move forward rethinking downtown, being willing to experiment, try a temporary installation, try new things and then engage with people about what works and what doesn't, makes a lot of sense," Haggman said. "It's a collaborative approach. We'll see how people interact with this place, how it's received, and that will tell us where we should go from here."
Given its geographic location and climate, Miami would seem a natural setting for a vibrant outdoor life. Moreover, many communities that are part of its diverse population are familiar with the concept of the plaza as a casual meeting place, a center of social life. But be it by design or the result of a haphazard evolution, Miami has grown into a car-centric city with few communal spaces.
"Downtown, 10 years ago, was a very different place. Since [then], downtown Miami has grown to become a neighborhood of 90,000 people. That changes the landscape and what happens as a city," said Fabian De La Espriella, planning and transportation planning manager for the Miami Downtown Development Authority, who spearheaded the Biscayne Green project.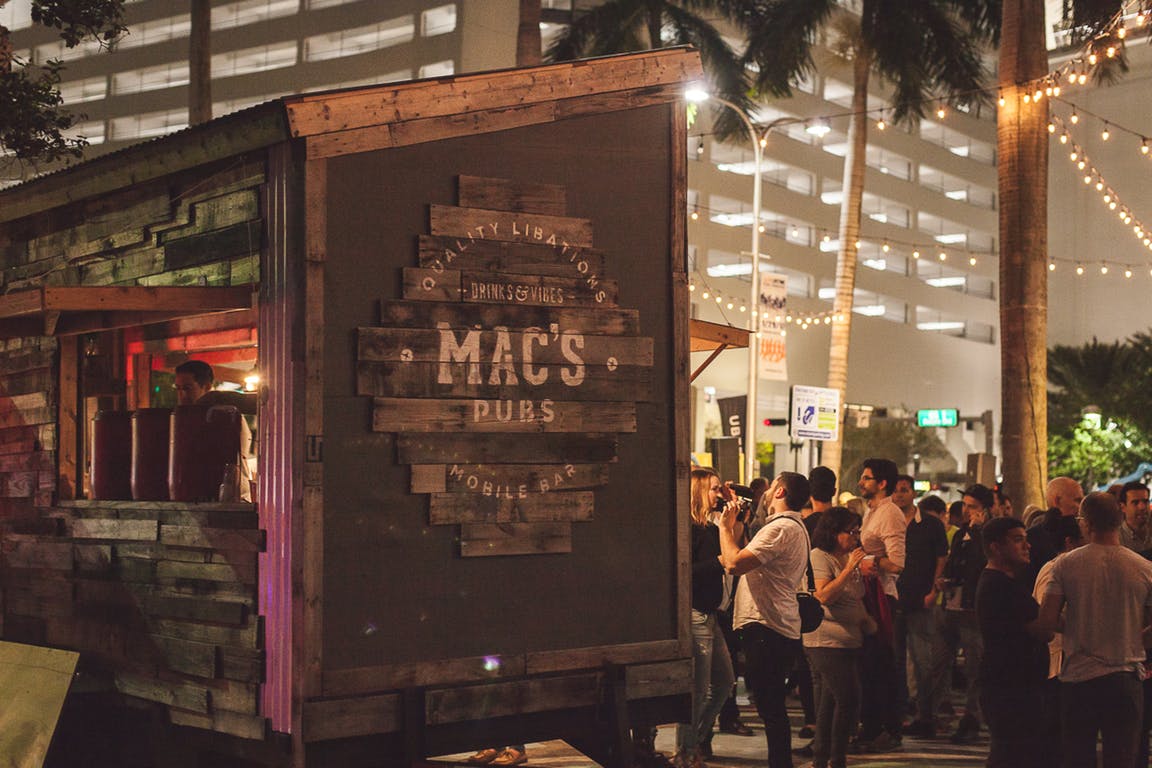 "We are starting to see young families, young professionals. Forty percent of the population in downtown is under 40 years old, so it's a millennial population that favors community and chooses to live in an urban setting rather than the suburbs. So this is for the downtown residents and the neighborhood, but then, the downtown welcomes 220,000 commuters every day, people who live anywhere from Aventura [about 20 miles north of Miami] to Kendall or Pinecrest [about 15 miles south], so we want to show them what Miami could be like."
As for the overall unpretentious, small-town feel of Biscayne Green, that's no accident; it's part of the spirit of the project.
"Too often in Miami we look for the silver bullet. We create one big event that would solve all these many issues," said De La Espriella. "When we were thinking about the Knight Cities Challenge and this event, it was never about creating a one-time big thing. It was about creating a smaller, community-oriented, low-key event with which people could actually identify and feel that they could just show up and hang out."
Recent Content