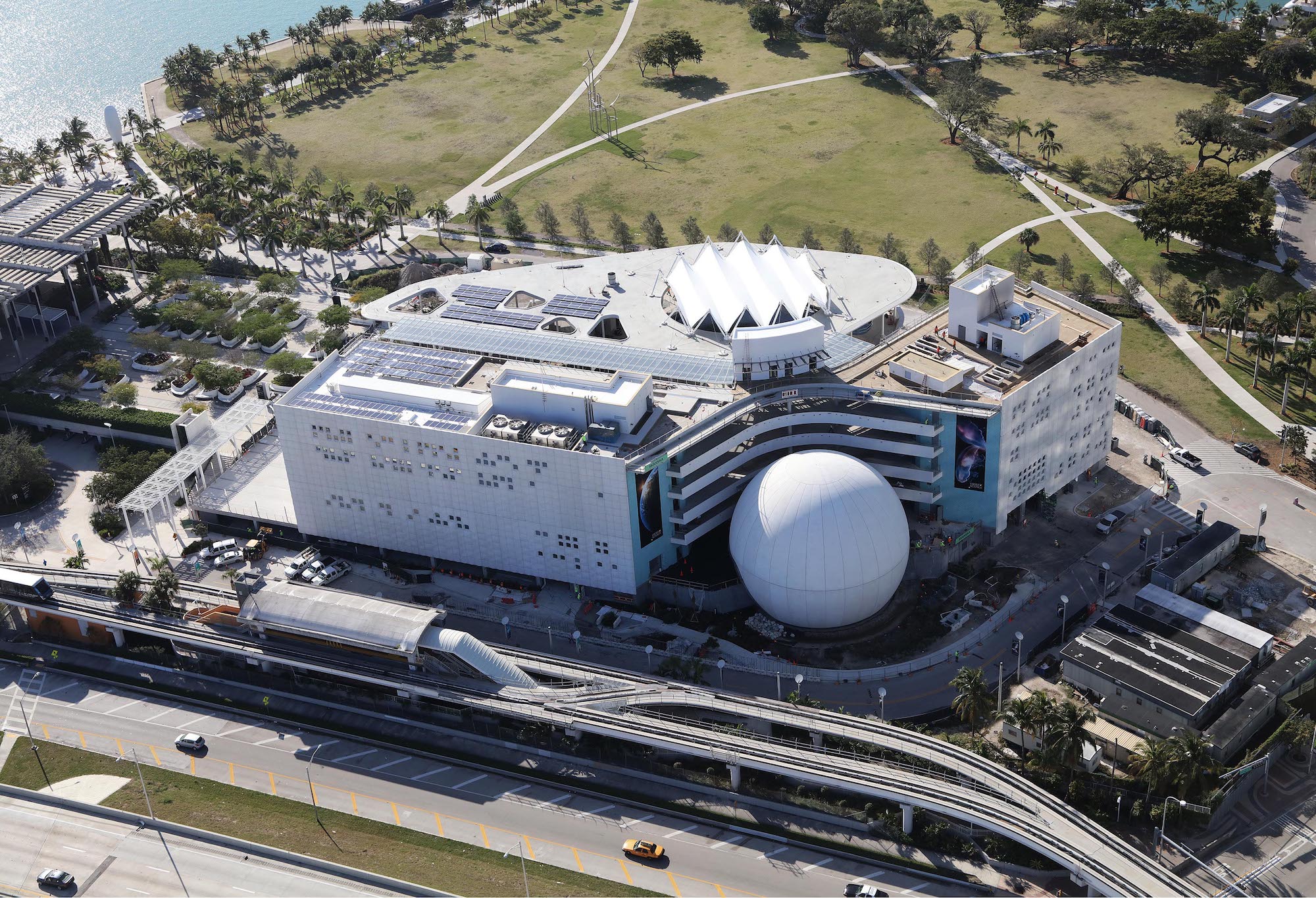 Arts
Our hope for Frost Science and its future in Miami
Miami is a city that continually evolves, never content to rest on its achievements and consistently pushing through in times of adversity. Much like the city it calls home, the Phillip and Patricia Frost Museum of Science stands ready to embark on the next stage of its evolution—one that has been in progress for over 67 years. And the question stands: What does this new museum mean for Miami? It's an important one to explore, to be sure.
We're at a crucial cultural and technological threshold in Miami. When Frost Science opens its doors in Downtown Miami's Museum Park on May 8, it is our hope that this new campus will serve the community as a resource for education and discovery, with a focus on learning opportunities in the areas of science, technology, engineering and math. It was designed by Grimshaw Architects to maximize these opportunities at every turn and corner.
Our 250,000-square-foot museum features four distinct buildings in an open design that harness the prevailing breezes of Biscayne Bay to cool its corridors and the orientation of the sun to help sustain its energy needs; the four buildings include the Aquarium, Frost Planetarium and the North and West Wings. It is one of the few science institutions in the world that feature both an aquarium and planetarium with a science museum, giving local residents a unique opportunity to explore the outer reaches of space and South Florida's rich aquatic habitats under one roof.
A community that understands its environment is one that is driven to preserve it. We believe that our three-story Aquarium, free-flight aviary and living systems habitats are poised to enrich our citizens' knowledge on the biological diversity that surround us. While experiencing our Aquarium, guests have an opportunity to meet with the scientists who work within these living systems and strive to understand what is changing, what resources are yet to be discovered, how the systems benefit humanity and what needs to be done to ensure their health as our society continues to build and grow.
The museum is poised to become a leading science center globally—one that serves as a model for others throughout the world. Our 250-seat Frost Planetarium uses cutting-edge digital technology to bring the stars into the hands of its viewers, specifically, a 16-million color, 3-D 8K visual system—one of only 13 like it in the world.
Our Knight Learning Center, funded by Knight Foundation, serves as a home base for our educational programs, providing schools, families and community groups with a new learning resource and space. Our interactive exhibitions explore the intricacies of the human body and mind, astronomy, optics and the physics of flight, along with our work to nurture innovation through our Inventors-in-Residence program.
This is all truly something Miami can be proud of as it transitions towards an economy built around technology, innovation and science. Our vision is to share the awe-inspiring power of science, and with the support our community, help to shape the landscape of Miami for generations to come.
Frost Science opens at 11 a.m. on Monday, May 8. The museum will be open from 9 a.m. ­– 6 p.m. daily beginning Tuesday, May 9. On Friday, May 12, and Saturday, May 13, the museum plans to remain open until 10 p.m. For tickets and other information, including discounts for Miami-Dade County residents, visit frostscience.org. On Twitter, follow @FrostScience.
r
Recent Content