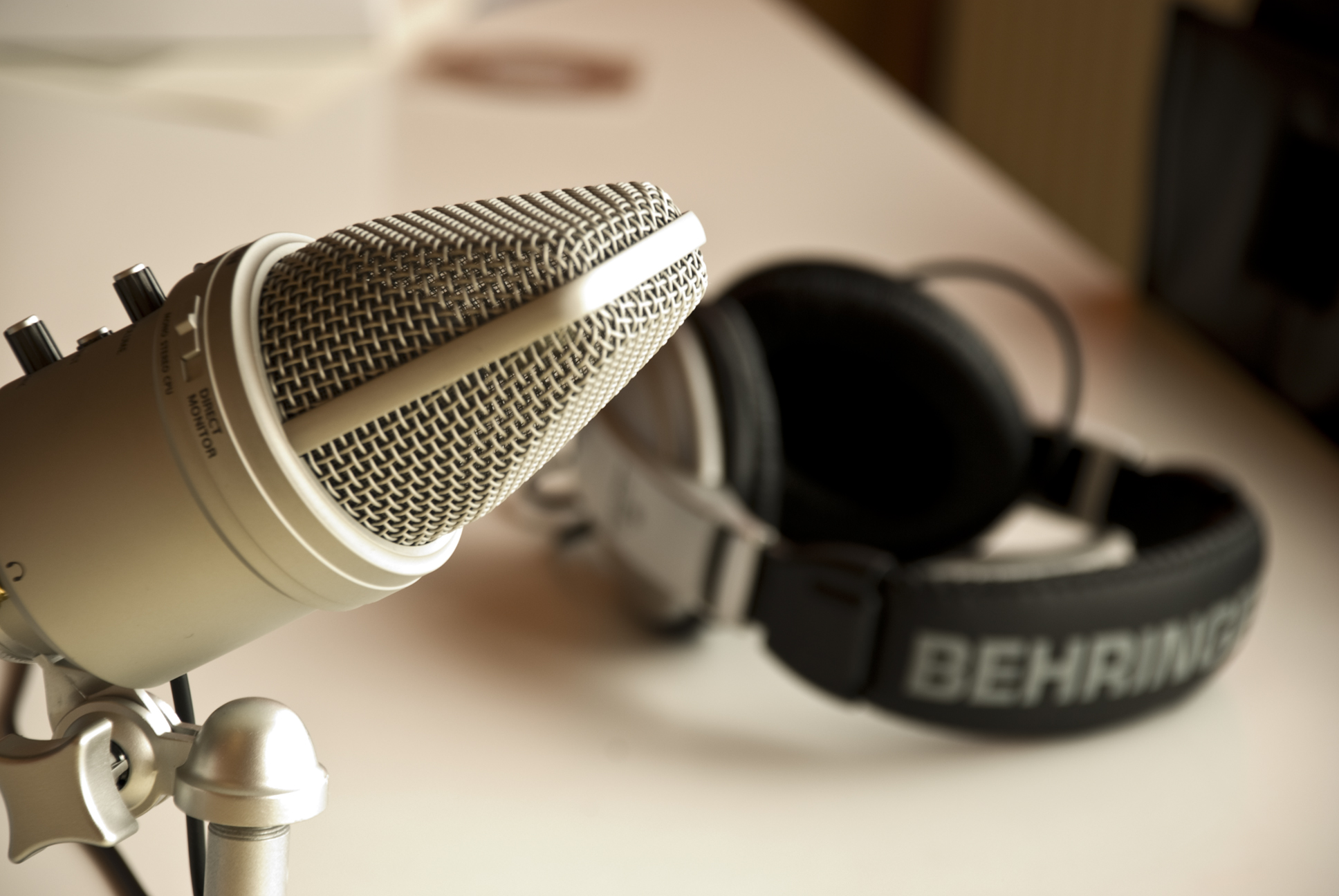 Journalism
Podcasting attracts new voices and audiences to public media, but it's not a silver bullet
Podcasting and other forms of on-demand audio have the potential to foster a media landscape that lifts up the hidden stories and absent narratives of our diverse society, that reflects local communities, and that provides an open and accessible platform for innovation that can serve democracy's future generations. But realizing that public-interest potential will take work, vision and compromise.
In the "From Airwaves to Earbuds" report, we reflect on lessons learned from in-depth conversations with Knight Foundation partners working to advance new and public-interest programming in the rapidly evolving arena of podcasting and on-demand audio. Because these partners include both public broadcasters, supported by grants, and for-profit companies, which received investments from the Knight Enterprise Fund, they provide valuable insights into the fast-growing field of podcasting.
One notable finding is the age difference between podcast listeners and the legacy public radio audience. Knight organizations corroborated third-party research showing that young adults (approximately 25 to 34 years old) represent a majority of on-demand listeners. This age cohort not only listens to podcasts, but also avidly creates them.
Podcasting is allowing a younger and sometimes more diverse generation of public-interest creators to find their voices, testing innovative approaches to both journalism and storytelling in the process. Some of this talent is finding a place inside of public broadcasting, at leadership stations such as Knight grantee WNYC. Others are leaving public radio to start or join commercial ventures, such as Gimlet Media, supported by Knight's Enterprise Fund. Still other independents dip in and out of public broadcasting as it suits them—such as comedian W. Kamau Bell, who produces "Kamau Right Now" for San Francisco Bay-area station KALW, as well as "Politically Re-Active," launched in June with First Look Media.
For legacy public radio broadcasters, podcasting's growth offers the opportunity, if not the imperative, to develop new on-demand programming. In fact, traditional public broadcasting stations and networks are serving a central role in podcasts' popularity, producing several of the high-quality shows that top the iTunes charts. Our research shows that the addressable audience for podcasts is still growing rapidly. Podcasting's open field allows legacy producers to identify and collaborate with new people and partners, develop story formats that are freed from the rigid broadcast "clock" that defines the pubcasting dial, and diverge from the predictable tone and pace of public radio. Knight-supported apps such as NPR One and WNYC's Discover are also providing new ways to distribute content that breaks on-air conventions.
These shifts point to a future where narrative audio is reliably on demand, portable across platforms, and sized to fit different contexts and moods. This bodes well for consumer choice, but less well for the project of building a shared national news experience.
Forward-looking Knight partners within the public radio system are seeking out creative makers with a personal and distinctive approach to narrative storytelling, one that can connect with an audience eager for new sounds and new work. Knight grantee Radiotopia has been a leader in cultivating such voices, with podcasts such as "Millennial" and "Strangers." WNYC, too, is leading the pack, with podcasts such as "There Goes the Neighborhood." Jointly produced with "The Nation," this weekly series chronicled varied perspectives on gentrification in Brooklyn. In September, the same team launched an election podcast titled "Welcome to the United States of Anxiety."
However, such an environment highlights the challenges of how to represent the full spectrum of voices and perspectives across a highly polarized nation. Diversity cuts both ways. Simply including more diverse perspectives from urban centers does not serve those members of the public living in rural and exurban areas. If this election has revealed anything, it's the need for deeper listening across divides.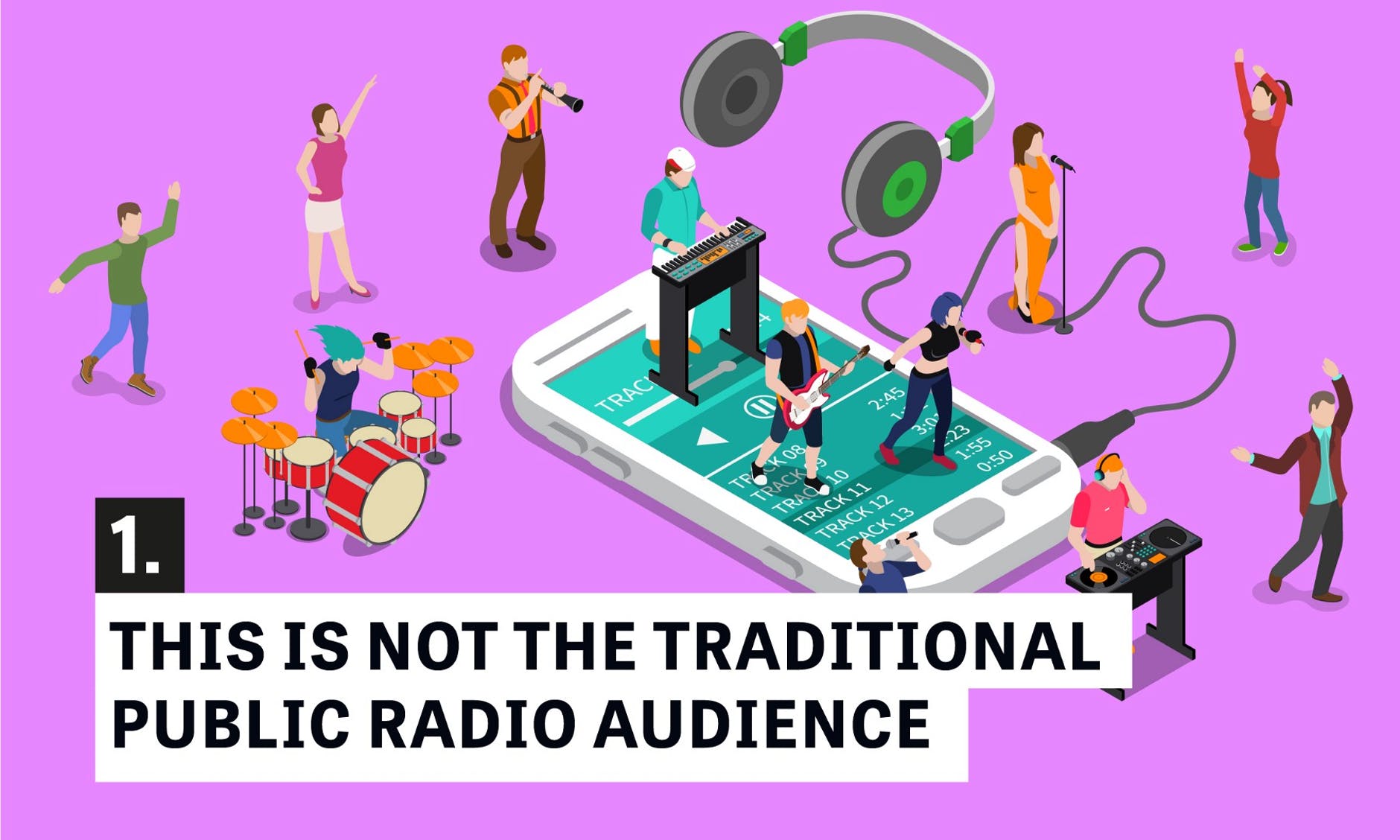 For digital-first producers that are launching outside the confines of public broadcasting, it's full speed ahead. These creative organizations can move quickly and nimbly to seek out and serve the on-demand audience. Without expensive broadcast infrastructure or the need to satisfy the expectations of an established audience, digital startups represent a dynamic opportunity to innovate within different organizational structures. Benefit corporations, for-profits, and non-profits are all vying for the ears of audiences and testing new revenue models to sustain public interest programming.
Inside the public radio system, there are some decisions to make. As strong as they might be, individual programs can't flourish and find audiences and sponsors within an infrastructure that's still geared to broadcast distribution. Public broadcasters risk losing their leading position, due to lack of agility, diversity and collaboration across a balkanized national-to-local system. In the report's appendix, we lay out the elements needed to comprise a more functional public interest infrastructure for digital audio, and show what progress has been made on each of these elements. If the public broadcasting system does not step up to knit these pieces together, commercial distributors will continue to dominate the podcast landscape, and the chance to build a platform based on mission rather than monetization will be lost.
As new voices emerge and find a place in today's information landscape, audio storytelling is shifting from the relative homogeneity of public radio broadcasting to include a much broader range of perspectives, identities and geographies. This report shows that much more can be done by grantmakers and by the country's largest public media producers to seek out, encourage and amplify the diversity of talent with potential to serve the public interest. We look forward to seeing how public radio leaders and funders step up to the challenge.
SARAH LUTMAN is principal at
Lutman & Associates, a consulting and program development enterprise. Learn more at lutmanassociates.com or follow her on Twitter @Lutman_Sarah.
Recent Content