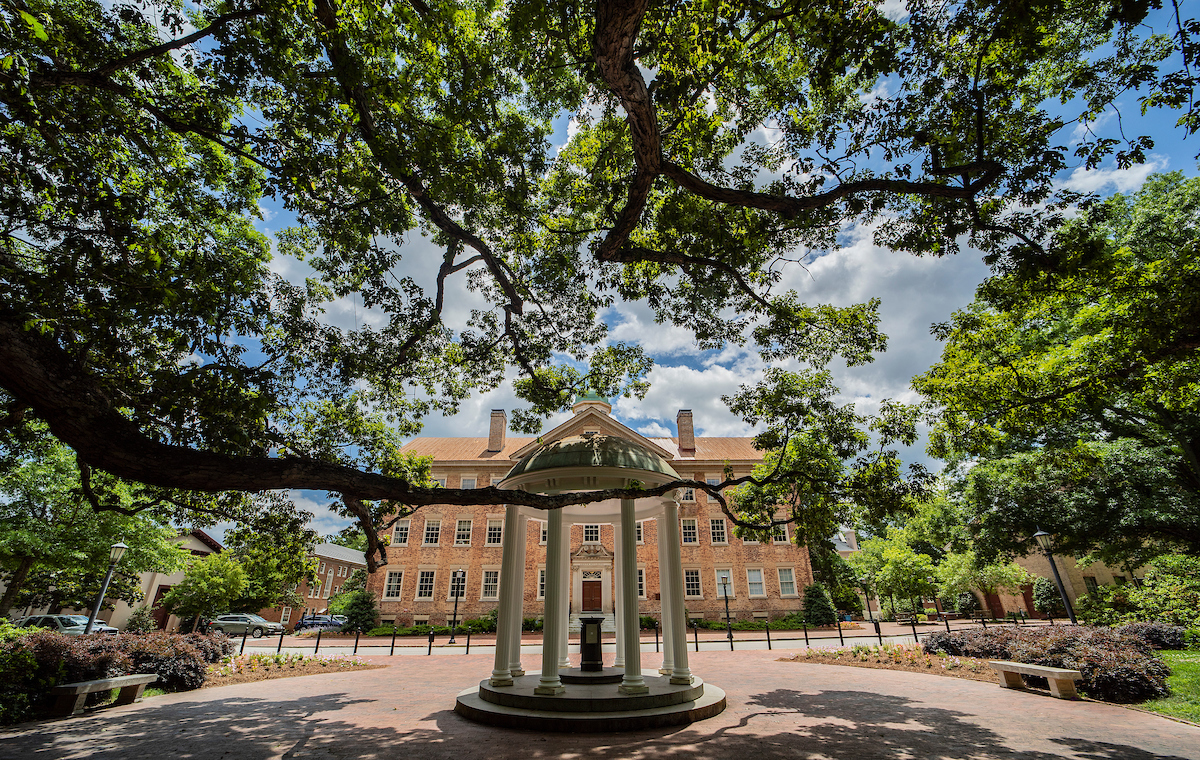 Journalism
The advantage of understanding: equipping students and society to confront misinformation
On July 22, 2019, Knight Foundation made a $50 million investment to help develop an emerging field of research around technology's impact on democracy. The investment included $5 million in support to the University of North Carolina at Chapel Hill to create the Center for Information, Technology, and Public Life. UNC-Chapel Hill Interim Chancellor Kevin M. Guskiewicz shares details below.
Technological advances are leading to life-altering innovations with amazing benefits for society. For example, nearly instantaneous information retrieval, collecting and storing vast amounts of data, and analyzing that data with computational science create amazing opportunities for our scientific and research communities that are working to solve the grand challenges of our times.
With these new tools come challenges and the potential of new perils: privacy violations, intentional or unintentional release of secure information to disreputable agents and even the ability to cloak lies and distorted facts in seemingly reputable sources. Social media amplifies and accelerates the spread of information and misinformation at lightning speeds, which is now an imbedded societal practice because, as Johnathan Rauch writes in the August edition of The Atlantic, "instanicity is hard to walk away from."
With support from the John S. and James L. Knight Foundation, the University of North Carolina at Chapel Hill and philanthropic institutions, experts at Carolina are working to cut a path of understanding through this uncertainty with research and scholarship. That is why I am thrilled that the Center for Information, Technology, and Public Life (CITAP) launched this summer at Carolina.
CITAP investigators are increasing the width and breadth of their previous research. Faculty can now combine their efforts under one roof, creating a powerhouse of expertise focused on empirical research that draws on information and library science, journalism, communication, law and other disciplines. The result is the advantage of understanding, the ability to tackle broad research questions on the changing nature of society and politics in the age of instantaneous communication, and the development of a repository of research and data shared with the public to inform areas ranging from journalistic best practices to public policy discussions. Carolina faculty have led work in these areas for years. Zeynep Tufekci has discussed her study of online privacy in The New York Times op-eds and in her latest TED Talk. Deen Freelon's white paper examined how people filter the vast array of media choices to find information. Daniel Kreiss has brought scholarly analysis to the conversation of censorship by Facebook and Google in The Washington Post. Alice Marwick's groundbreaking report zeroed in on how far-right online subcultures use social media to spread disinformation.
The insights from CITAP's research will inform future technological development, journalistic best practices and legislation to ultimately create a healthier digital public sphere for every member of our society. The time to tackle these emerging trends and issues is now. With a mission to serve our students and the public, the place to do this work is Carolina.
As Gary Marchionini, dean of the UNC School of Information and Library Science and a principal investigator for CITAP wrote, "We envision the center as a crucible for ideas and a living laboratory for understanding the core information needs of American democracy and other socio-political systems. CITAP is a bold initiative dedicated to researching, understanding and responding to the growing impact of the internet, social media and other forms of digital information sharing." I believe this is the right focus at the right time and is part of the mission of our leading global public research university.
---
Image (top): The Old Well and South Building on the campus of the University of North Carolina at Chapel Hill. Photo by Johnny Andrews, UNC-Chapel Hill.
Recent Content