Urban Putt in hibernation for winter, adding promise to the coming spring
Arts / Article
What's your cinderblock handicap?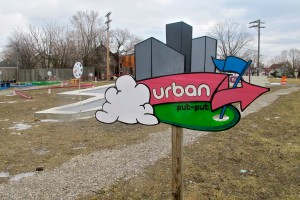 Who's ready to hit the links?
UP is a project designed and constructed by the Lawrence Tech sculpture class taught by professor Steve Coy. The course broke ground last October and held its kickoff Fall Classic in November. Though the initial project was only a three-month venture, the course remains as a permanent fixture and currently stands open for perusal and free play for those able to supply their own clubs and balls — but only the most gridiron of mini-golfers are likely to be using the course before spring.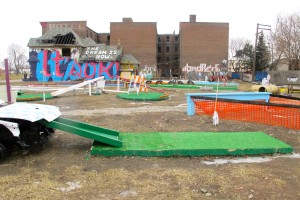 17 glorious holes of upcycled urban decay.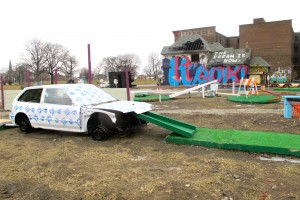 Practice your exhaust pipe shot for spring!
Aside from a challenging course with holes designed around a derelict car, scattered piles of broken cement, and an abandoned couch — to name just a few — the site features sculptures, including "Salvaged Landscape" by Catie Newell, and "Empty Pavilion," an installation by by a team of University of Michigan architects.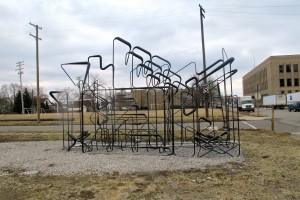 Alongside the course, the exterior of the Imagination Station and the adjacent abandoned hotel complex provide a canvas for street art by Hygienic Dress League and other notables. Fair play to Steve Coy and his cohorts, the Imagination Station, and all parties involved in the makings of a scene for Prime Directive: Fun.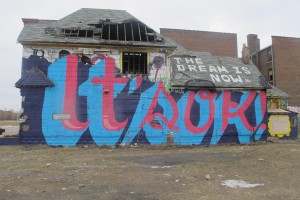 Imagine the possibilities…
Recent Content