MIAMI — Dec. 3, 2018 — In a dramatic expansion of the way it funds the arts in South Florida, the John S. and James L. Knight Foundation announced $37 million in new funding for arts organizations, many of them mid-sized groups that fill out Miami's arts ecosystem. The commitment brings to $165 million the amount Knight has invested since 2005 to make art general in Miami.
Knight also announced the five winners of the inaugural Knight New Work Miami initiative, who will share $500,000 to create and perform original, groundbreaking works of theater, dance and music in Miami. The announcement event at the Perez Art Museum Miami also honored 21 Knight Arts Champions, local leaders who have played key roles in building South Florida's rich and diverse cultural community.
The $37 million in new funding complements and expands the two-tier funding strategy that Knight has used to support the growth of the arts in South Florida for more than a decade. Close to two-thirds of Knight's investments have gone to anchor arts institutions, often to help them engage the public, and the rest has gone to bring 384 arts ideas to life through the Knight Arts Challenge, which is open to all, including individual artists.
"Art and culture bind people to place and to each other." —Knight Foundation president Alberto Ibargüen
Part of the new funding will ensure that the Challenge will continue every other year, starting in 2019. The bulk of it, however, will go to strengthening mid-sized arts organizations that create superb art year in and year out on tight budgets and without endowments. These include New World Symphony, Institute for Contemporary Art, Miami New Drama and O, Cinema Miami. A full list of the 22 organizations sharing the $37 million is below.
"Art and culture bind people to place and to each other. A dozen years ago, we saw an arts community that could be leveraged to make art general in Miami," said Alberto Ibargüen, Knight Foundation president. "One hundred and sixty-five million dollars over a decade says we're serious about this. The latest $37 million says we're delighted with the impact and are shifting focus more toward the middle-level arts organizations and with a much greater emphasis on the creation of art in the city."
Knight's commitment to the growth of the arts in Miami is further reinforced by a multi-year study, commissioned by the foundation and compiled by independent research firm TDC, released today. The study explored the evolution of the Miami arts sector from 2005-2011, including extensive interviews with local artists, residents and stakeholders across the city. It found that artistic activity and participation have grown substantially, with arts attendance (paid and unpaid) rising 27 percent from 2011-2015, outpacing population growth in the city. The full report is available at kf.org/miamiartsreport.
Knight New Work
The five winners of Knight New Work will share in $500,000 to create bold works of performing arts that showcase Miami as a place where art is born. Launched in June 2018, the inaugural Knight New Work asked artists with strong connections to Miami, including choreographers, playwrights and composers, to bring fresh ideas to the stage in partnership with presenting performing arts organizations.
The ideas embody Miami's diverse context and the caliber of its performing arts talent, from a theater production that highlights the Haitian-immigrant experience to a nontraditional ballet that blends Latin salsa, tango and flamenco. Other ideas embrace immersive theater; Afropunk aesthetics; and modern-classical fusions of song and dance. The productions will premiere as part of the Knight New Work Miami 2020-2021 season (September-May). A full list of winning ideas is below.
"Miami is a city of risk-takers and innovators; in no area is that more true than in the arts. We challenged our talented community of artists to give us bold ideas — arts that inspire and transform. They answered that call, capturing the spirit of Miami and its penchant for pushing boundaries," said Victoria Rogers, Knight Foundation vice president for the arts.
Knight Arts Champions
Monday night, Knight Foundation also recognized 21 Knight Arts Champions, who have played key roles in fostering the arts sector, honoring these men and women for their vision, courage and tenacity in building Miami's cultural community. They include prominent Miami leaders, as well as emerging voices in the arts. Among them are theater and film director Joseph Adler; CEO of the New World Symphony Howard Herring; and curator, artist and artistic director, The Underline, Ximena Caminos. Each champion was given $10,000 to contribute to a local artist or arts organization of their choice. The full list of Knight Arts Champions is below.
"Miami is a city of risk-takers and innovators; in no area is that more true than in the arts." —Knight Foundation vice president for the arts Victoria Rogers
For more on Knight Foundation's arts program, visit kf.org/arts. Connect on the Knight Foundation Facebook page here and via @knightfdn and #knightarts on Twitter and Instagram.
The $37 million support will be invested in:
Fostering the work of anchor institutions
Arsht Performing Arts Center: $1 million
To fund a dollar-for-dollar match of contributions made by the center's board members, spurring new funding to support the institution's long-term financial stability.
Bass Museum – Knight Foundation Art Commission 2019: $1.25 million
To support the commission and exhibition of new works of contemporary art, allowing artists to experiment and expand their practice to reach diverse audiences online and on-site.
Institute of Contemporary Art – Arts and Research Center: $2 million
To expand the institute's Art + Research Center, dedicated to increasing contemporary art literacy and critical analysis, through public events, intensive courses and workshops and online educational resources.
Miami City Ballet: $3 million
To further strengthen the institution's cultural relevance in Miami by supporting a new administrative and leadership infrastructure that emphasizes experimentation, diversity, equity and inclusion.
Miami-Dade County Department of Cultural Affairs – Coconut Grove Playhouse: $2 million
To restore the Coconut Grove Playhouse, adding to the overall growth of Miami's vibrant theater scene.
Miami International Film Festival: $750,000
To foster connections between local filmmakers and the international film community, support three competitive selection programs, including a Made in MIA award, and mentorship programs.
New World Symphony: $2.5 million
To foster renewed interest in classical music by commissioning new works; using technology to engage audiences; and helping orchestras better reflect their communities by promoting diversity and inclusion.
Pérez Art Museum Miami: $3 million
To bolster the museum's technological and innovative capacity to provide engaging arts experiences for visitors building cross-departmental initiatives around digital experiences.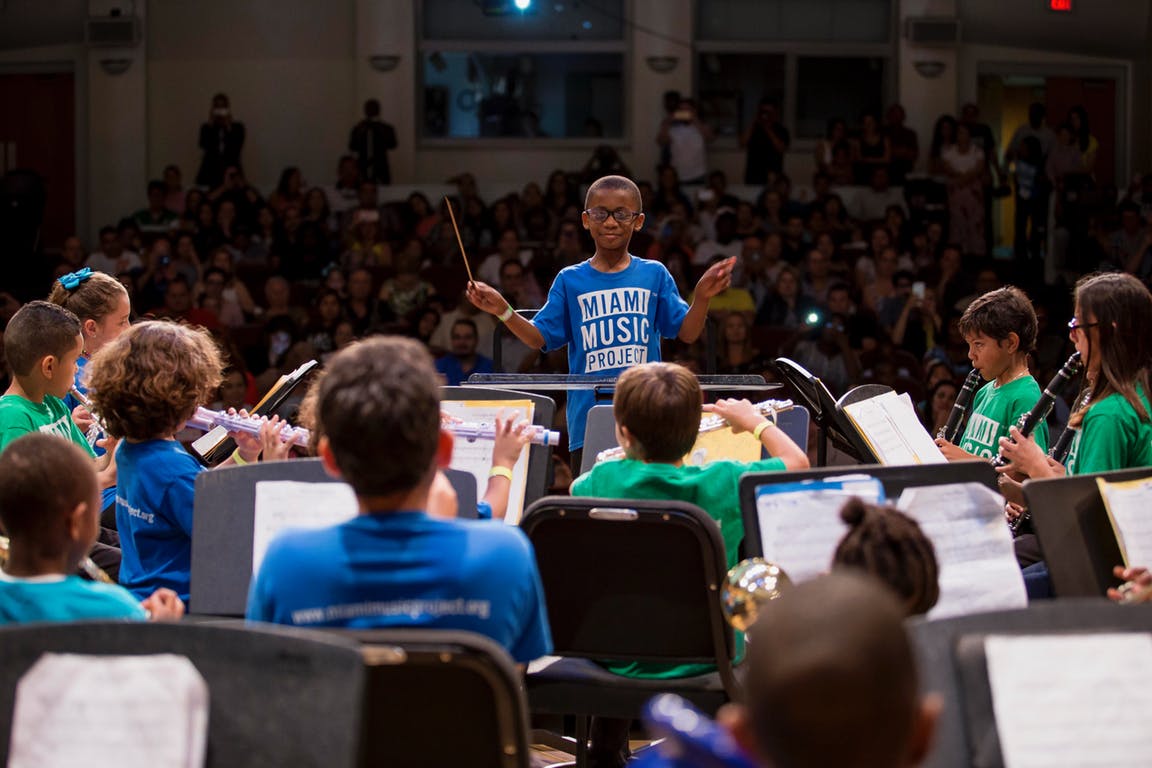 Promoting the creation of cutting-edge art in Miami
Borscht Film: $1.25 million
To create a new model for cultivating independent filmmakers in Miami focused on elevating fresh and diverse voices and connecting filmmakers to global career opportunities.
Friends of the Underline: $500,000
To engage people with the arts in unexpected placesby activating portions of the Underline through the installation of art.
Locust Projects Inc. – Locust Labs: $1 million
To provide local, national, and international artists the time, space, and resources necessary to experiment and push their practice, as well as further strengthen the lab as a place for people to experience the wonder of art.
Miami Light Project: $750,000
To further strengthen the organization's work as a key cultural incubator and presenter by supporting an operations and business model restructure, including a transition to a new space and a deeper focus on long-term financial sustainability.
Miami New Drama: $750,000
To elevate and sustain the production of original, critically-acclaimed theater in Miami by further strengthening the organization's work through support for casting, staffing, technological upgrades, and a deeper focus on long-term financial sustainability.
O, Miami at The Betsy: $1.25 million
To create a new home for poetry in the Americas by supporting a partnership between O, Miami Poetry Festival and The Writer's Room at The Betsy-South Beach.
Visual Art Residency Programs: $1 million
To pilot a series of visual arts residency programs in to further solidify Miami's position as a leader in the visual arts regionally, nationally, and internationally.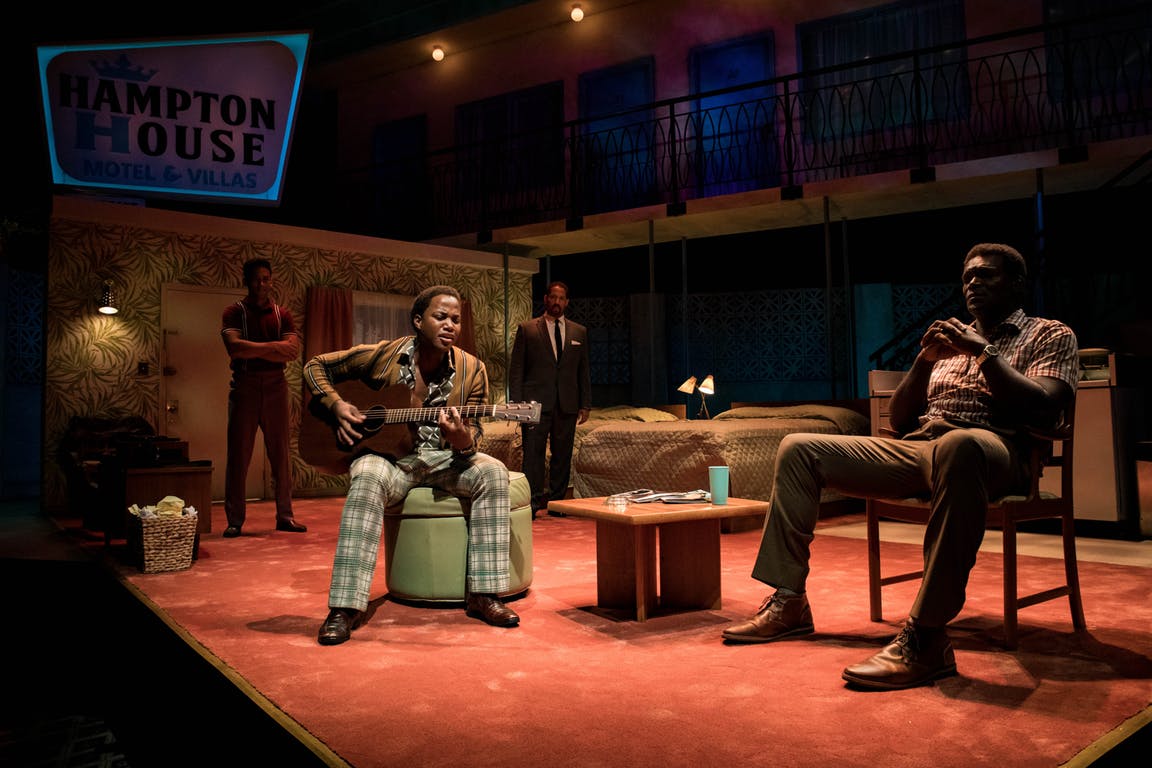 Advancing training and learning opportunities
ArtCenter/South Florida – Cinematic Arts Residency: $500,000
To elevate Miami's filmmaking ecosystem through an arts residency that functions as an incubator for Miami filmmakers creating micro-budget narrative feature films.
DASH/New World School of the Arts – Knight Art Student Travel Funds: $1 million
To support the personal and artistic growth of young musicians throughout Miami-Dade County by providing access to training and mentorship.
Florida International University – CasaCuba: $2 million
To establish CasaCuba, the university's new home for the study and scholarship of Cuban affairs and culture.
Frost School of Music: $2.25 million
To update the Knight Recital Hall and incorporate advanced technological capabilities into its design and construction, allowing for the presentation of high-quality art through digital experiences.
Miami Music Project: $750,000
To introduce more youth to classical music training by expanding access to affordable music education programming across Miami-Dade County.
To create South Florida's first independent film center by supporting the cinema's purchase and the renovation of a permanent home.
Rubell Family Collection Contemporary Arts Foundation: $500,000
To develop ambitious visual arts programming and support the careers of emerging artists and curators through curatorial internships and artist residencies.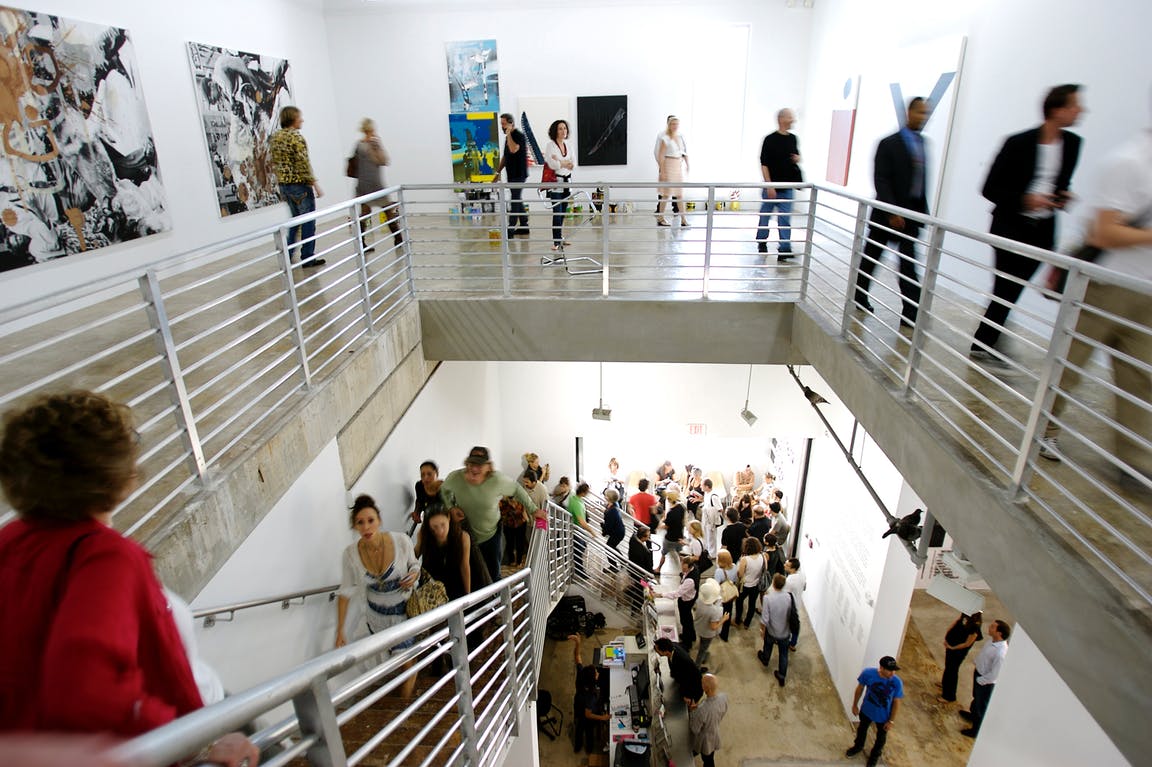 Knight Arts open calls for ideas
Knight Arts Challenge: $6 million for three years
To operate biannually and hold true to its original intention as a city-wide initiative where anyone can submit an idea for funding. The next Knight Arts Challenge will open in Spring 2019.
Knight New Work Miami: $1 million for two years
To operate biannually and encourage the creation and discovery of groundbreaking new ideas in the arts across genres.
2018 Knight New Work winners include:
Danzas del Silencio – $50,000
Artist: Alvaro Bermudez, guitarist and composer
Presenter: Seraphic Fire, in partnership with New World Center
A compelling, innovative choral and guitar collaboration between Grammy-nominated ensemble Seraphic Fire and guitarist Alvaro Bermudez that will blend Colombian dance rhythms with Bach's orchestral structure.
DECO "Danzon of Eclectic Cultural Origin" – $80,000
Artist: Kevin Jenkins, choreographer
Presenter: Dimensions Dance Theatre of Miami
A nontraditional ballet inspired by Miami's unique identity and the city's Latin energy, blending the flavors of salsa, tango, flamenco and contemporary ballet technique. The production incorporates original scenic work by Edouard Duval-Carrié and costumes by Andrea Spiridonakos.
F/Punk Junkies – $115,000
Artist: Teo Castellanos, actor, writer and director
Presenter: Miami Light Project
A dance theater experience that will disrupt traditional ways of both creating and experiencing art, incorporating Afropunk aesthetics, improvisation and both live and recorded music. The production is a collaboration with choreographer Augusto Soledade and Miami saxophonist Leo Casino.
G7: 2070: An Immersive Theatrical Summit – $75,000
Artist: William Hector, playwright
An immersive theatrical summit set in a flooded Miami 50 years from now that invites participants to join the delegations of countries old and new as they take part in negotiations to determine the fate of the world. The production will unite audience and actors, redefining traditional spaces as ripe ground for engaging, interactive storytelling.
The Edwidge Danticat Project: Create Dangerously – $150,000
Artist: Lileana Blain-Cruz, theater director, in partnership with Miami New Drama
A theatrical dramatization of novelist and Little Haiti resident Edwidge Danticat's "Create Dangerously: The Immigrant Artist at Work" that amplifies the Haitian-immigrant perspective. The production will bring Danticat's stories onto the stage, with music, projections and movement.
Promotion of the Knight New Work Miami 2020-21 Season – $30,000
Support for promotion and marketing of these exciting works when they premiere.
The 2018 Knight Arts Champions and the recipients of their $10,000 gifts include:
Joseph Adler, producing artistic director, GableStage
Recipient: Arts for Learning
Ximena Caminos, curator, artist and artistic director, The Underline
Jose Elias, founding member, Spam All-Stars and the Cortadito Trio
Recipient: Community Arts and Culture
Eric Fliss, managing director, South Miami Dade Cultural Arts Center Miami
Recipients: Youth Ballet and the Carbonell Awards
Tom Healy, writer and director of the Brooklyn Conference on Art and Social Change
Recipient: Florida Freedom Writers
Howard Herring, president and CEO, New World Symphony
Debi Hoffman, community leader and philanthropist
Recipient: Funding Arts Network
Sam Hyken, CEO, co-founder and artistic director, Nu-Deco Ensemble
Francie Bishop Good, artist and arts collector
Recipient: Young At Art Museum scholarship opportunities
Rosie Gordon-Wallace, founder and curator, Diaspora Vibes Cultural Arts Incubator
Recipients: Edge Zones and The Peter London Global Dance Company
Adler Guerrier, Haitian-born and Miami-based multidisciplinary artist
Recipient: Ena Marrero, installation artist
Nina Johnson, director, Nina Johnson Gallery
Recipient: Nicolas Lobo, sculptor and installation artist
Carl Juste, Pulitzer Prize-winning Miami Herald journalist
Recipients: Little Haiti Book Festival at the Miami Book Fair and Diaspora Vibe Cultural Arts Incubator
Carmen Pelaez, Miami-born and raised award-winning writer and actor
Recipient: Miami New Drama
Maggie Pelleyá, general manager, WDNA-FM
Recipient: Jazz Education Community Coalition
Mera and Don Rubell, contemporary arts collectors
Recipient: Linda Mangual, Miami-Dade County Public Schools arts educator
Fred Snitzer, owner, Fredric Snitzer Gallery
Recipient: The New World School of the Arts Fredric Snitzer Scholarship Endowment
Anthony Spinello, curator and producer, Spinello Projects
Recipients: Octavia Yearwood, artist, arts educator and motivational speaker; and artist Diana Larrea
Serge Toussaint, Miami-based muralist and sign artist
Recipient: Little Haiti Cultural Complex's Big Brother Arts School
Debi Wechsler, trustee, Institute of Contemporary Art, Miami
About the John S. and James L. Knight Foundation
Knight Foundation is a national foundation with strong local roots. We invest in journalism, in the arts, and in the success of cities where brothers John S. and James L. Knight once published newspapers. Our goal is to foster informed and engaged communities, which we believe are essential for a healthy democracy. For more, visit kf.org.
Contact: Anusha Alikhan, Director of Communications, John S. and James L. Knight Foundation, 305-908-2646, [email protected]
Image (top): Miami City Ballet dancers in Brian Brook's "One Line Drawn" (March 2018 ). Photograph by Alexander Iziliaev.