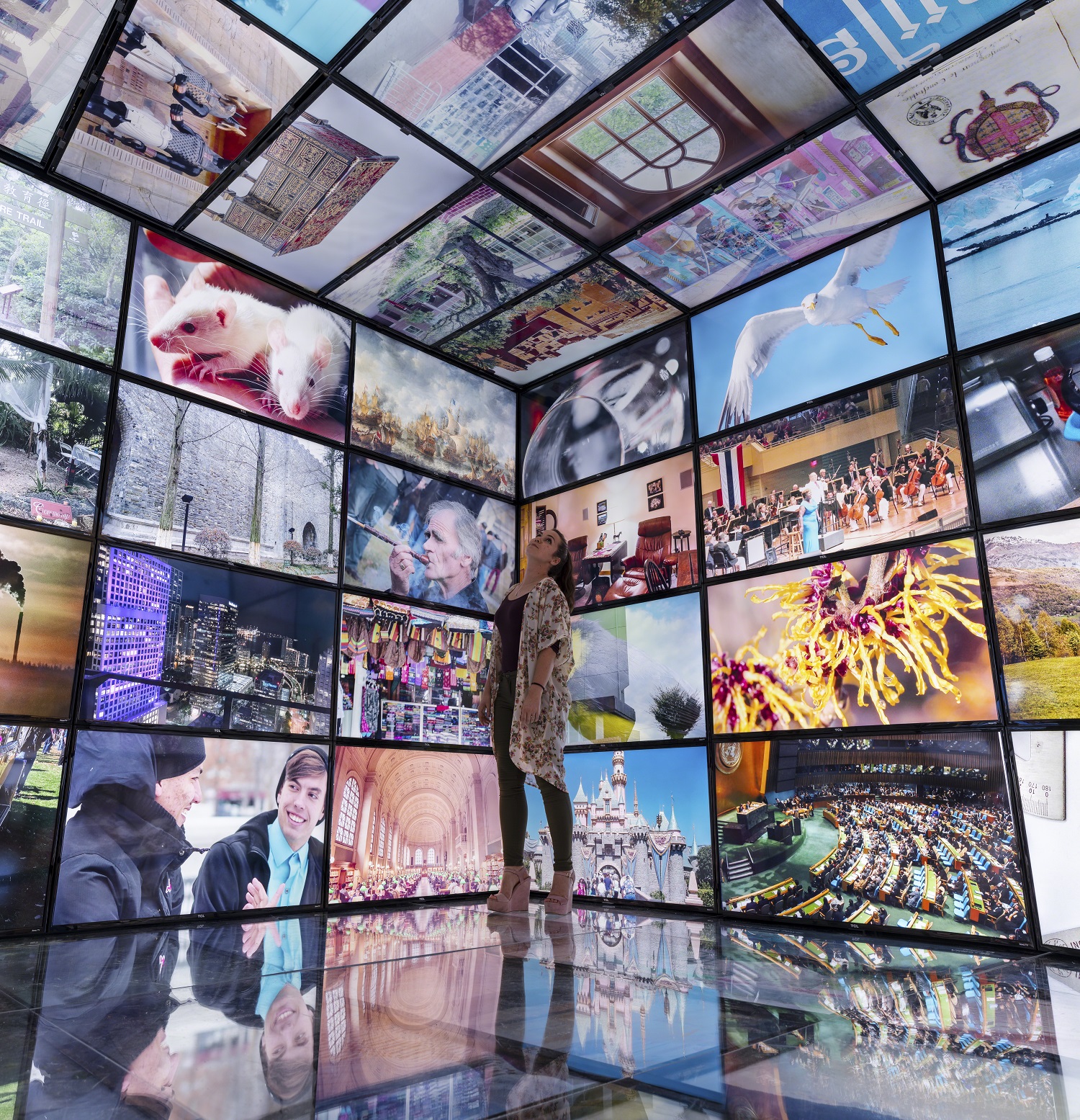 Arts
Bringing art to life: Knight invests $37 million in Miami arts ecosystem
Miami is a city of stories and storytellers. It always has been: from the oral traditions of the Tequesta and the fanciful myths that attracted faraway explorers, to the tale of Julia Tuttle's orange blossoms, and the complex social drama that played out in the film "Moonlight." This is a city made of people who have traveled far and wide to resettle among palms and roosters. Who, together, create the unique, cultural mash-up that we call Miami– American in name, tropical in climate, and global in style and influence.
Knight Foundation, with its roots in the newspaper business, believes deeply in the power of storytelling to build community; its support of the arts in Miami is a testament to that commitment.
Since 2005, Knight has invested $165 million in the arts and cultural life of the city. That total includes a new $37 million investment in the arts, announced today.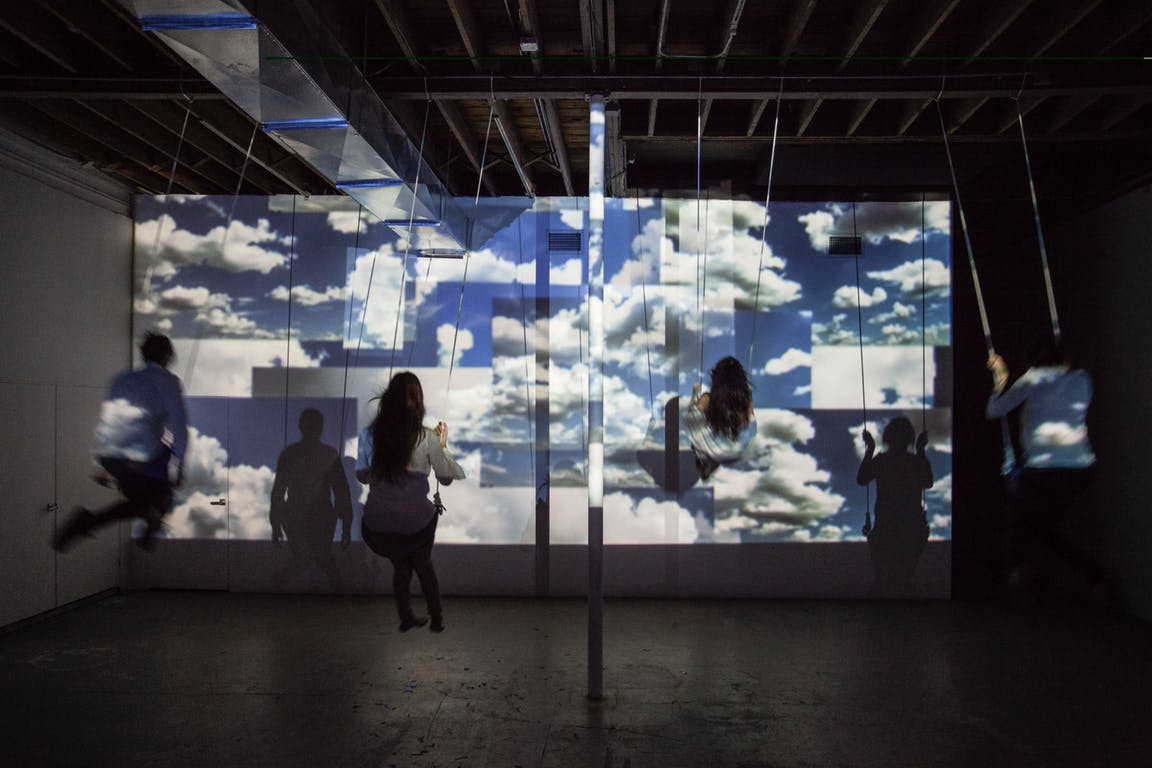 This commitment expands Knight's goal to seed innovative ideas and cutting-edge art across the city, as well as providing skill-building and learning opportunities to support the execution of those ideas. It also includes a reinvestment in the Knight Arts Challenge Miami, a community-wide initiative that has brought 384 art ideas to life in the city since 2005.
As part of this investment, this year, we launched Knight New Work Miami, an open call for proposals to commission and present ground-breaking new productions of performing arts. These five inaugural New Work winners represent Miami dance, theater and musical art at its finest. They capture the spirit of Miami, telling stories about where we've been, how we got here and where we might be headed. They represent established and emerging artists, all with strong ties to Miami, and each with their own perspective of the city.
These stories define not only how the world sees Miami, but how it sees itself. There is no real Miami. Only real Miamis. These projects help illuminate the city's parallel identities, and, through superb artistry, build our shared understanding of them. They help us think about our city differently and deepen our connection to it.
We are a cultural center of the nation and the region. A place where great art is born. A city of storytellers.
Here are this year's Knight New Work winners and grantees: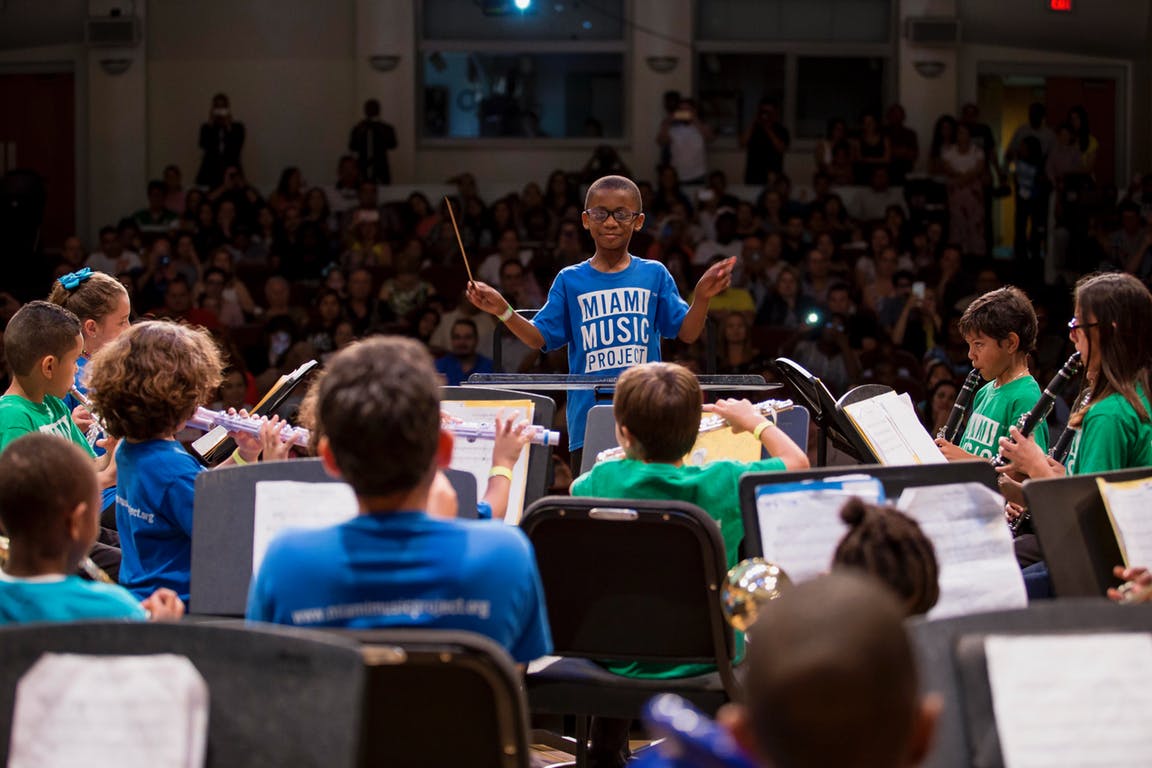 2018 Knight New Work winners:
Danzas del Silencio – $50,000
Artist: Alvaro Bermudez, guitarist and composer
Presenter: Seraphic Fire, in partnership with New World Center
A compelling, innovative choral and guitar collaboration between Grammy-nominated ensemble Seraphic Fire and guitarist Alvaro Bermudez that will blend Colombian dance rhythms with Bach's orchestral structure.
DECO "Danzon of Eclectic Cultural Origin" – $80,000
Artist: Kevin Jenkins, choreographer
Presenter: Dimensions Dance Theatre of Miami
A nontraditional ballet inspired by Miami's unique identity and the city's Latin energy, blending the flavors of salsa, tango, flamenco and contemporary ballet technique. The production incorporates original scenic work by Edouard Duval-Carrié and costumes by Andrea Spiridonakos.
F/Punk Junkies – $115,000
Artist: Teo Castellanos, actor, writer and director
Presenter: Miami Light Project
A dance theater experience that will disrupt traditional ways of both creating and experiencing art, incorporating Afropunk aesthetics, improvisation and both live and recorded music. The production is a collaboration with choreographer Augusto Soledade and Miami saxophonist Leo Casino.
G7: 2070: An Immersive Theatrical Summit – $75,000
Artist: William Hector, playwright
An immersive theatrical summit set in a flooded Miami 50 years from now that invites participants to join the delegations of countries old and new as they take part in negotiations to determine the fate of the world. The production will unite audience and actors, redefining traditional spaces as ripe ground for engaging, interactive storytelling.
The Edwidge Danticat Project: Create Dangerously – $150,000
Artist: Lileana Blain-Cruz, theater director, in partnership with Miami New Drama
A theatrical dramatization of novelist and Little Haiti resident Edwidge Danticat's "Create Dangerously: The Immigrant Artist at Work" that amplifies the Haitian-immigrant perspective. The production will bring Danticat's stories onto the stage, with music, projections and movement.
Promotion of the Knight New Work Miami 2020-21 Season – $30,000
Support for promotion and marketing of these exciting works when they premiere.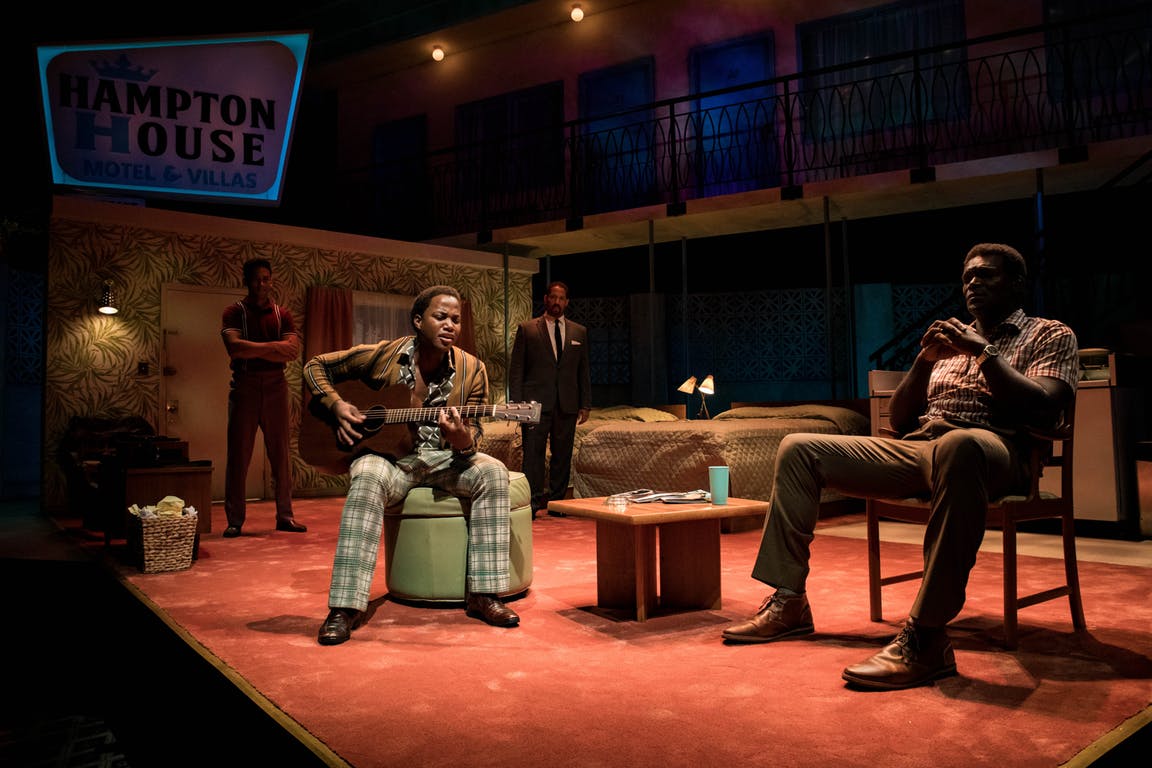 New arts grantees:
Fostering the work of anchor institutions
Arsht Performing Arts Center: $1 million
To fund a dollar-for-dollar match of contributions made by the center's board members, spurring new funding to support the institution's long-term financial stability.
Bass Museum – Knight Foundation Art Commission 2019: $1.25 million
To support the commission and exhibition of new works of contemporary art, allowing artists to experiment and expand their practice to reach diverse audiences online and on-site.
Institute of Contemporary Art – Arts and Research Center: $2 million
To expand the institute's Art + Research Center, dedicated to increasing contemporary art literacy and critical analysis, through public events, intensive courses and workshops and online educational resources.
Miami City Ballet: $3 million
To further strengthen the institution's cultural relevance in Miami by supporting a new administrative and leadership infrastructure that emphasizes experimentation, diversity, equity and inclusion.
Miami-Dade County Department of Cultural Affairs – Coconut Grove Playhouse: $2 million
To restore the Coconut Grove Playhouse, adding to the overall growth of Miami's vibrant theater scene.
Miami International Film Festival: $750,000
To foster connections between local filmmakers and the international film community, support three competitive selection programs, including a Made in MIA award, and mentorship programs.
New World Symphony: $2.5 million
To foster renewed interest in classical music by commissioning new works; using technology to engage audiences; and helping orchestras better reflect their communities by promoting diversity and inclusion.
Pérez Art Museum Miami: $3 million
To bolster the museum's technological and innovative capacity to provide engaging arts experiences for visitors building cross-departmental initiatives around digital experiences.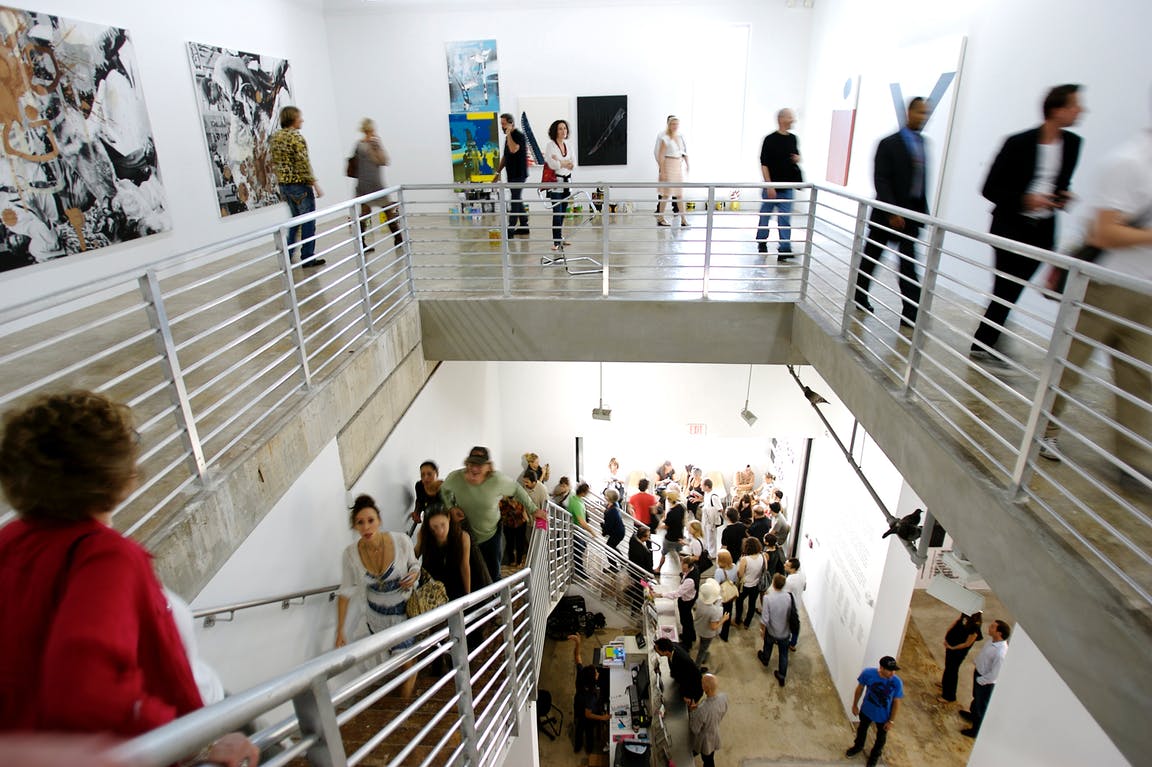 Promoting the creation of cutting-edge art in Miami
Borscht Film: $1.25 million
To create a new model for cultivating independent filmmakers in Miami focused on elevating fresh and diverse voices and connecting filmmakers to global career opportunities.
Friends of the Underline: $500,000
To engage people with the arts in unexpected placesby activating portions of the Underline through the installation of art.
Locust Projects Inc. – Locust Labs: $1 million
To provide local, national, and international artists the time, space, and resources necessary to experiment and push their practice, as well as further strengthen the lab as a place for people to experience the wonder of art.
Miami Light Project: $750,000
To further strengthen the organization's work as a key cultural incubator and presenter by supporting an operations and business model restructure, including a transition to a new space and a deeper focus on long-term financial sustainability.
Miami New Drama: $750,000
To elevate and sustain the production of original, critically-acclaimed theater in Miami by further strengthening the organization's work through support for casting, staffing, technological upgrades, and a deeper focus on long-term financial sustainability.
O, Miami at The Betsy: $1.25 million
To create a new home for poetry in the Americas by supporting a partnership between O, Miami Poetry Festival and The Writer's Room at The Betsy-South Beach.
Visual Art Residency Programs: $1 million
To pilot a series of visual arts residency programs in to further solidify Miami's position as a leader in the visual arts regionally, nationally, and internationally.
Advancing training and learning opportunities
ArtCenter/South Florida – Cinematic Arts Residency: $500,000
To elevate Miami's filmmaking ecosystem through an arts residency that functions as an incubator for Miami filmmakers creating micro-budget narrative feature films.
DASH/New World School of the Arts – Knight Art Student Travel Funds: $1 million
To support the personal and artistic growth of young musicians throughout Miami-Dade County by providing access to training and mentorship.
Florida International University – CasaCuba: $2 million
To establish CasaCuba, the university's new home for the study and scholarship of Cuban affairs and culture.
Frost School of Music: $2.25 million
To update the Knight Recital Hall and incorporate advanced technological capabilities into its design and construction, allowing for the presentation of high-quality art through digital experiences.
Miami Music Project: $750,000
To introduce more youth to classical music training by expanding access to affordable music education programming across Miami-Dade County.
To create South Florida's first independent film center by supporting the cinema's purchase and the renovation of a permanent home.
Rubell Family Collection Contemporary Arts Foundation: $500,000
To develop ambitious visual arts programming and support the careers of emerging artists and curators through curatorial internships and artist residencies.
Adam Ganuza is an officer on Knight Foundation's arts program.
Image (top): Artist Paola Pivi's "Lies" at Miami's Bass Museum. Photo by Attilio Maranzano.
Recent Content