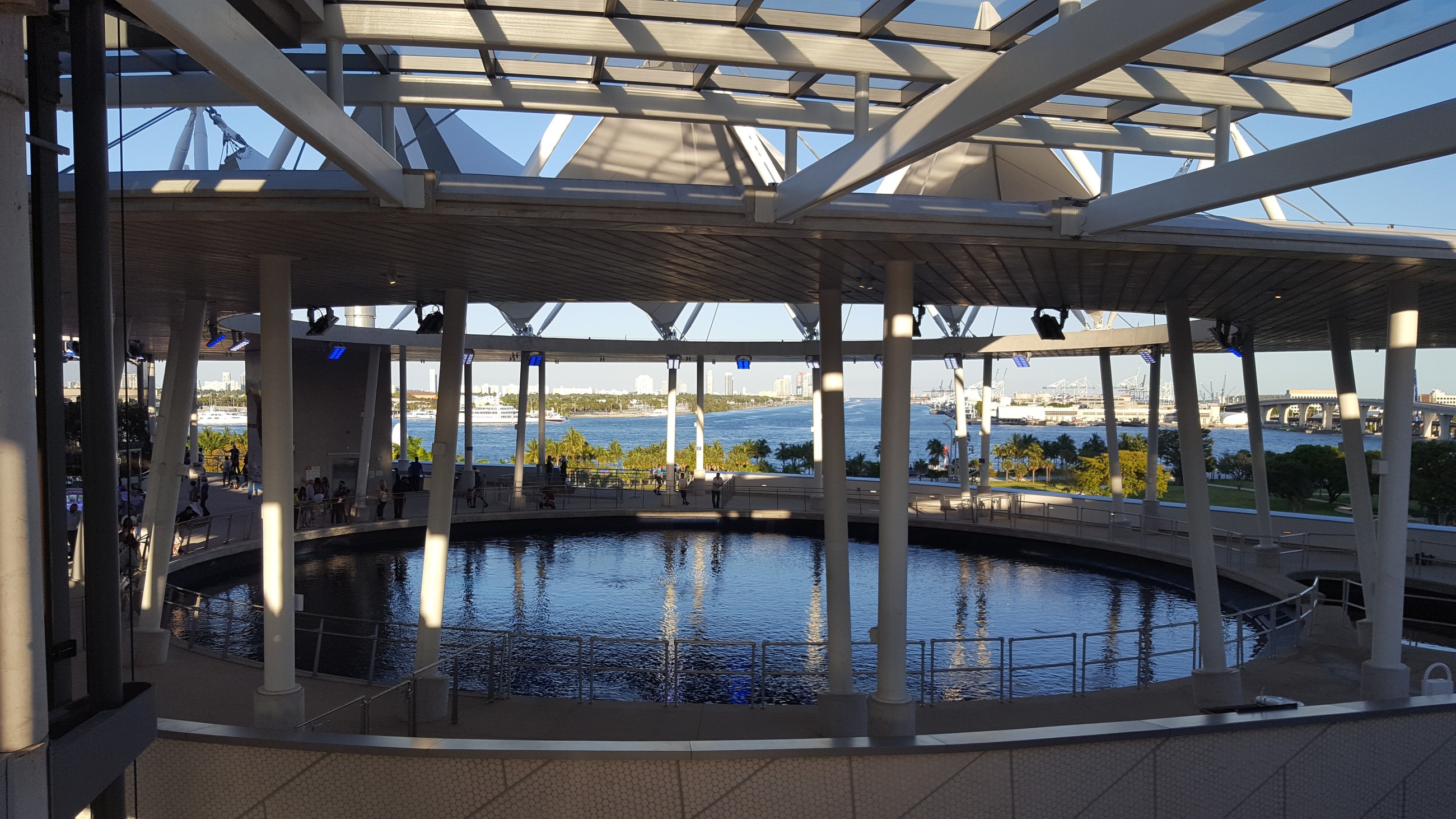 Arts
Frost Science taps Leah Melber, Ph.D., as Knight Vice President of Education
The Phillip and Patricia Frost Science Museum is a classroom like no other. Some of the lessons come wrapped as popcorn-worthy entertainment in exhibits, laser light shows and planetarium events; others are part of educational programs for both students and teachers, such as the Upward Bound Math and Science Center, which focuses on science, technology and marine science.
Leah Melber, Ph.D., the museum's newly appointed Knight Vice President of Education, is the key person in the future development of the museum's education programs. The position is funded by Knight Foundation.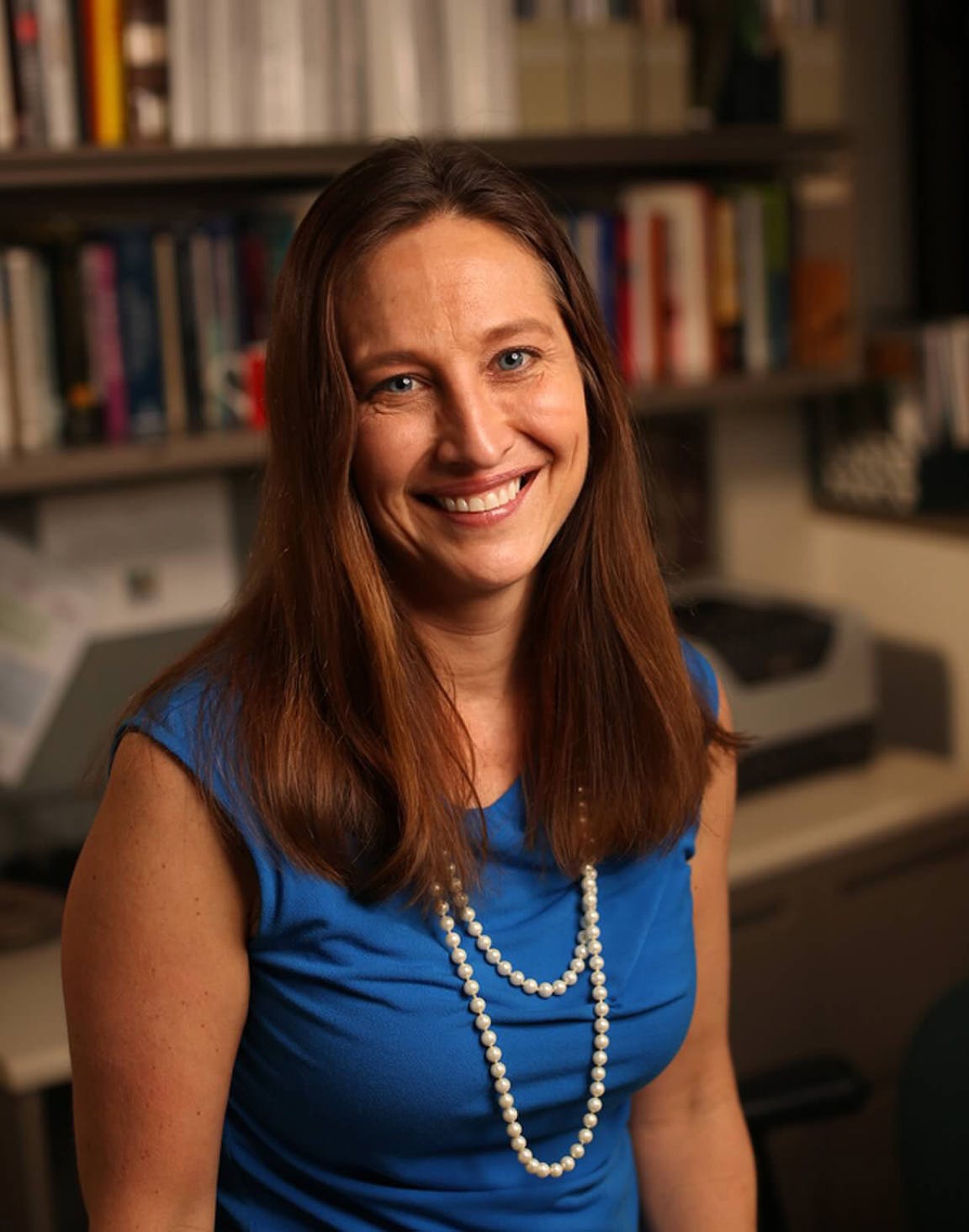 "I am so excited about this opportunity," said Melber, in a recent conversation at her office in the museum's old Coconut Grove site, as she was preparing to move to the new complex, which opened May 8 in Museum Park in downtown Miami. "In their earliest days, natural history museums were basically very wealthy collectors having their best friends come over to look at their treasures in the parlor, an opportunity to enjoy science for a select few. Our goal is the exact opposite. Our goal is to create an experience that is relevant and accessible to the broadest audience possible. At Frost Science, we not only want to increase scientific literacy and help people understand science, but do it in a way that gets them excited and helps them see its relevance and how they can act with science."
Melber, a former elementary school teacher and university professor, also has had extensive experience in informal learning, having worked at Lincoln Park Zoo in Chicago; the Natural History Museum of Los Angeles County, and the Washington State Historical Society, where she was director of audience engagement. She earned a bachelor's in zoology from the University of New Hampshire, a master's in education from Pepperdine University, and a doctorate in educational psychology from the University of Southern California. She noted that at Frost Science's new facility "educators and researchers and scientists are all working together in the creation of programs and exhibits."
In a statement announcing Melber's appointment, Frank Steslow, Frost Museum's president, noted Melber will be "instrumental in maintaining the museum's role as a leader in informal science education as well as inspiring, leading and shaping a dedicated team of science educators, thus ensuring the museum's continued excellence in promoting equal access to science and technology learning for all."

The educational programs have been a key, and much decorated, component of Frost Science Museum, which began as the Junior Museum of Miami in 1950, occupying a house at Biscayne Boulevard and 26th Street. Renamed Miami Museum of Science and Natural Science and, later, Miami Science Museum and Space Transit Planetarium, it was housed on the grounds of the Vizcaya Museum and Gardens from 1960 to 2015, until it closed to the public in preparation for the move. The museum continued offering many of its educational programs, however.
The new, 250,000-square-foot museum is divided into four interconnected buildings housing a three-level aquarium, a planetarium and a science museum that includes north and west wings.
Frost Science has provided technology and leadership training to all 3,600 principals and 67 school superintendents in Florida, while also training thousands of educators statewide throughout the country on integrating new and emerging technologies into the science curriculum, including cutting-edge virtual world simulations for STEM learning developed at Frost Science.
"Our primary role, first and foremost, is to be that entry point into science," said Steslow in a recent interview. "A lot of the work we did in the past was out in the school district, in academic settings. The focus now is to bring it back into the public realm and what the public sees and benefit the public component."
As for the more formal education programs, Melber was enthusiastic about the setting for the Knight Learning Center, a space comprising four classrooms that will be the site for youth and professional development programs, family engagement activities, and programs focusing on innovative technologies and learning research, including the Inventors-in-Residence program.
"The Learning Center isn't isolated. It isn't something blown off to the side," she said. "It is centrally located with a window that looks over the top layer of the aquarium, the mangrove and the bay," she noted. "The first time I saw it, it struck me as 'They did it right. They didn't shuffle the kids off to the corner.' We have a learning center in which the outside and the inside blend together. There's an emphasis on the technology capability of the rooms — but also the concept of 'Let's get messy and wet.' They did it right."
In fact, one aspect of the new facilities she emphasized was having both virtual and living environments in which to experience, and learn about, the world.
"Frost Science has a blend of some really incredible technology in some of our exhibits, but we also have living collections, our fish, our plants, and what is special about that is that it allows learners of all kinds and all ages to find their preferred modality," she said. "When you are trying to be relevant to a broad audience—while understanding that you can't be everything to everyone—you have choices—and a mix. We don't live in a world that forgets the beauty of a bird in flight, but we also don't live in the world that ignores the fact that technology can provide us with experiences that maybe we can't get any other way."
Frost Science is open from 9 a.m. ­– 6 p.m. daily. For tickets and other information, including discounts for Miami-Dade County residents, visit frostscience.org. On Twitter, follow @FrostScience.
Recent Content