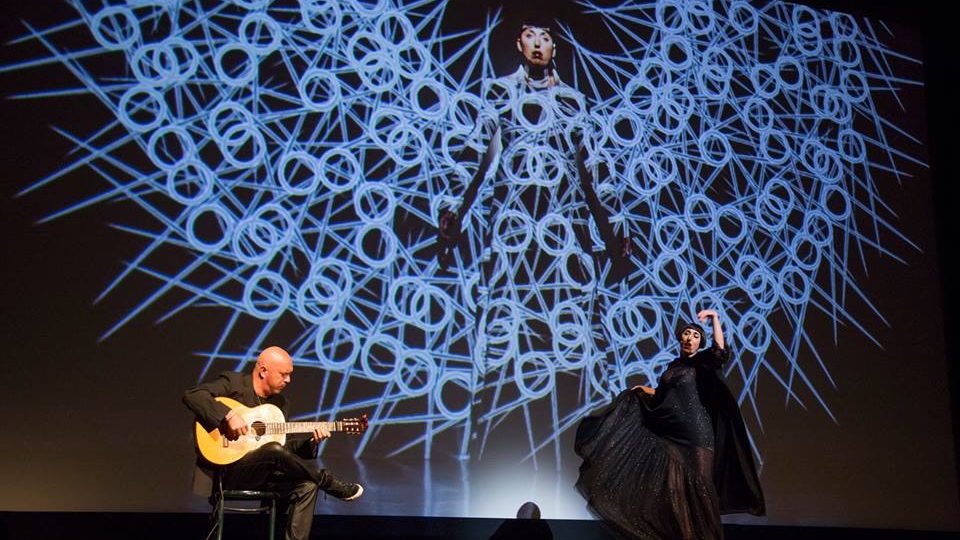 Arts
Undaunted by COVID-19, Miami artists find new ways to adapt and connect
On August 10, 2020, Knight Foundation announced the launch of Knight New Work 2020, an open call which will award $10K prizes to Miami artists to encourage innovation in the performing arts.  Click here to see the press release and here for the landing page. Knight's Adam Ganuza shares more below.
"The art of life is a constant readjustment to our surroundings."
– Kakuzo Okakaura, 19th century Japanese scholar and artist
There's magic in the air of a theater, an electricity that leaps from the performers, skitters through the audience, and back onto the stage. In that room, at that time, people are connected. It's through that shared experience, where we learn a little more about ourselves and others, that one of the true powers of the arts is revealed. Art connects people to each other and to the places where we live, and, in a time marked by social distancing and increasing social division, this power to bring people together could not be more vital.
How can artists translate that magic that connects us into the context of today's increasingly disconnected world? How can the arts community build shared understanding, through shared experiences, when we can't even share the same spaces because of the virus?
We launched the second iteration of Knight New Work -— an open call for Miami-area artists to create new works of music, dance and theatre — with these challenging questions in mind.
The use of novel programming to expand and diversify performing arts audiences and experiences is not a new idea. It's importance has been recognized for years. The extreme circumstances of 2020, however, have given the development of these types of programs a new urgency. The performing arts must adapt — not just because the development of their audiences depends on it, or because artists remain compelled to express themselves — but because the future of the sector is contingent on its adaptive capacity.
When COVID-19 forced the nation to shut down, artists and arts organizations had to adapt, and quickly. They began experimenting with virtual exhibitions, tours, talks and performances at a rapid pace — reshaping how art engages audiences through both high-tech experiments, such as virtual reality immersive theater and low-tech ones, such as drive-in programming. They even reconsidered the creative process itself and how new work could be made.
We've been inspired by those artists and organizations that have reconsidered how they work, and have asked the same of ourselves. Therefore, we beta tested Knight New Work in 2018 to support commissioned works that further recognize Miami as a creative capital. The five winners of that prize, who collectively received $470,000, were scheduled to debut their projects this year. But that has been delayed.
Now with COVID-19 fundamentally upending the performing arts, we recognized the need to reexamine the program. We reflected, introspected and determined that the impact we want to drive in 2020 wasn't possible within the structure of the inaugural prize. So, we changed it.
Knight New Work 2020 invites artists and arts organizations based in Miami-Dade County to apply for a $10,000 unrestricted prize to support the development of a new work of music, dance, or theatre that is reflective of and responsive to the times, and that can be presented in the context of social distancing and other health safety protocols. Along with the financial support, this year's cohort of winners will be connected to a mentor network of national figures in the performing arts. A few of the winning projects will be selected for further funding to support the complete production and premiere of their work.
Our goal with this prize is to catalyze artistic innovation, fuel Miami's creative spirit, and support artists who are reshaping the performing arts in ways that echo beyond the pandemic.
Adam Ganuza is an arts program officer at Knight Foundation. You can follow him on Twitter at @AdamGanuza.
---
More on Knight New Work 2020
Recent Content