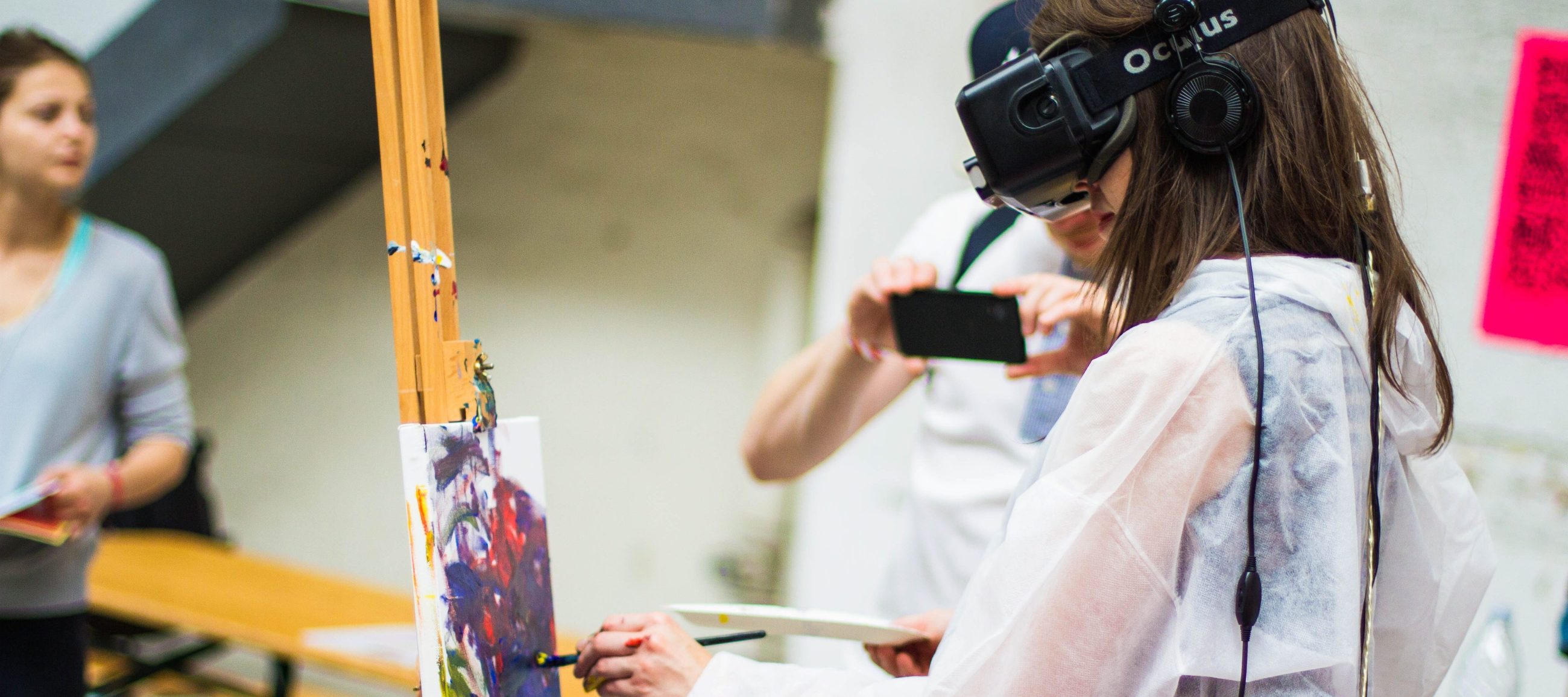 Arts
Measuring the digital journeys of museums
On October 16, 2020, Knight Foundation released the "Digital Readiness and Innovation in Museums" report, highlighting the status of digital innovation in museums prior to the COVID-19 crisis and identifying challenges and opportunities that might exist in building capacity for resiliency as the cultural landscape changes. Click here to see the report. Knight's Chris Barr shares more below.
Last year, Knight Foundation and HG&Co, in partnership with American Alliance of Museums, fielded a survey of museums focused on technology and innovation. In the survey, we asked about the way digital is structured and prioritized within those museums in order to understand where organizations might focus to deepen their digital journeys.
While we were analyzing the survey results, something unexpected happened — COVID-19. The resulting public health crisis has shuttered the doors of cultural institutions across the country, leading to unprecedented financial distress, layoffs and uncertainty across the field. The pandemic and the movement for racial justice have highlighted the need for many museums to transform. And many of those institutions have begun to rise to the moment with an outpouring of creativity.
In sharing this report, we hope that it provides a snapshot of where the museum field stood prior to COVID-19 in digital readiness. We acknowledge the immense challenges that organizations face going forward. As we reimagine our institutions for a distinctly different future, we hope the report might provide some potential pathways for those who choose to prioritize a robust approach to digital at their institution. We know that in the changes to come, new visions for what digital means to cultural institutions will emerge that will rightfully challenge many of our assumptions that went into this survey. But we hope that the findings are useful for those who are planning for these uncertain times and a post-pandemic world.
At its core the report is an exploration of what muscles and mindsets might be needed for the impactful application of technology by museums. Some of the key takeaways include:
Leaders must make it a priority for their organizations to build a digital mindset. In self-reporting, museum leaders express high-levels of support for digital projects, yet across all museums only 11% have digital leaders as part of their senior management teams. To become a real priority for organizations, digital must also flow into museum strategy, where long-term goals and mission alignment can be articulated. At the time of this survey, a majority of museums did not have a digital strategy in place, a statistic that is likely to change after the pandemic.
As more museums begin to make digital audience engagement a priority, the need for digitally focused staff will increase. Here the field is under-resourced. Half of the institutions surveyed report having none or a just single digital staff person, and the financial stress of the pandemic has deepened that chasm. As we move forward, more museum staff will find digital as part of what they do. Specialized technical and strategic knowledge will be needed at museums, but many who were previously in roles that never interacted with digital offerings should also find themselves empowered to contribute to the museum's digital presence.
As digital offerings by museums increase, it is vitally important that these institutions understand who their communities are and how they can best serve those people. We must build a deeper understanding of both existing audiences and potential audiences. We must orient our institutions to serve those communities, and out of deep listening and understanding, create digital offerings that enrich the knowledge in the field and lift the voices of those we serve
By starting digital work from a place of audience insight, community feedback or co-creation with community members, museums can increase the chances that technology investments are impactful and meaningful. We see an area of opportunity here. While 54% of museums report capturing basic feedback or demographics, only 18% are using audience data to shape efforts and offerings.
For today's museum leaders and workforce — with some doors closed and digital as the only way to reach audiences — many of the forces described in this report are coming together in real time. Collaboration on digital projects is happening across organizations as teams quickly experiment and iterate on digital offerings. As organizations quickly learn what resonates with audiences, they are making increasingly strategic decisions about how to best serve their communities online and how their missions are best expressed in the digital space.
Since 2017, Knight Foundation has invested over $15 million to support digital transformation in museums. Through funding for experiments with emerging technology, investments in technology staffing, and support for practitioners to share best practices and build community, we have started our journey with cultural institutions who see the potential of digital to increase their impact and relevance.
Going forward, we believe that technology will play an even bigger role in connecting people to museums and cultural institutions, and we hope that this report will benefit more organizations as they plan the next steps of their digital journeys.
Chris Barr is director for arts and technology innovation at Knight Foundation. You can follow him on Twitter at @heychrisbarr.
---
Recent Content