VISION: Peering into the future of democracy
VISION is a weekly conversation about the trends, ideas and disruptions changing the face of our democracy.
Hosted by Sam Gill, SVP/Chief Program Officer, Knight Foundation
Can content on the internet harm people? How do you apply the First Amendment to online content? On the Episode 11 of VISION, we'll hear from Dr. Mary Anne Franks, a University of Miami law professor and president of the Cyber Civil Rights Initiative
[…]
Ep. 11: Mary Anne Franks
---
What do today's college students think about free expression on campus, and how do they understand the rights guaranteed by the First Amendment? How has COVID-19 changed the way college students speak out?
We're talking with Dr. Wayne Frederick, president of Howard University, and Suzanne Nossel, CEO of PEN America. […]
Ep. 10: Dr. Wayne Frederick and Suzanne Nossel
The first episode in a new series taking a deep-dive on issues of speech and expression in a time of turbulence and change. Sam was joined by Geoffrey Stone, a University of Chicago law professor and leading thinker on free speech in times of crisis […]

Ep. 9: Geoffrey R. Stone
To kick off the new Democracy, Citizenship and Community series, host Sam Gill will chat with Stephen Heintz and Antonia Hernandez. Stephen Heintz is the president and CEO of the Rockefeller Brothers Fund. In 2010, he […]

Ep. 8: Stephen Heintz and Antonia Hernandez
Knight's Sam Gill hosted a special conversation with Vanita Gupta, President and CEO of the Leadership Conference on Civil and Human Rights.

Special episode: Vanita Gupta
Spencer Overton, President of the Joint Center for Political and Economic Studies and Arturo Vargas, CEO of the National Association of Latino Elected and Appointed Officials continue the conversation on elections during COVID-19 […]

Ep. 6: Spencer Overton and Arturo Vargas
Voting is a vital function of our democracy. What happens when the pandemic shuts down polls or forces people to wait for hours to cast their ballots? Nate Persily, Stanford law professor and campaign expert, spoke with Sam on Episode 5 of VISION, kicking off a new, four-episode deep dive into the issues surrounding the 2020 […]


Ep. 5: Nate Persily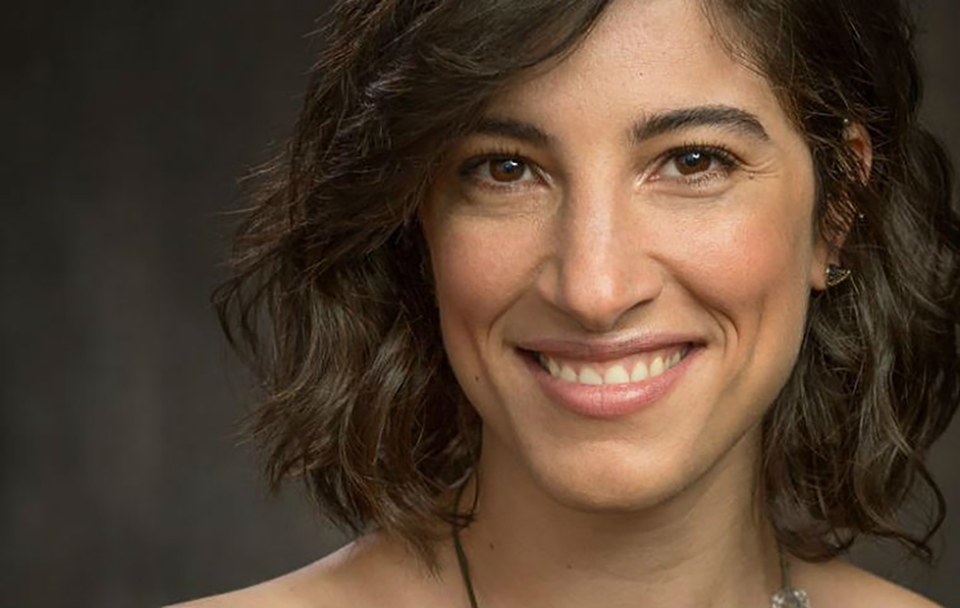 Renée DiResta, the technical research manager at Stanford Internet Observatory, joined Sam for Episode 4 of VISION. As an expert on abuse in current information technologies, the spread of malign narratives across social networks, and in policymaking to devise responses to the problem, DiResta contributed to the conversation on flattening the infodemic curve during COVID-19.

Ep. 4: Renée DiResta
Episode 3 of VISION featured a conversation with Dr. Safiya Umoja Noble, Associate Professor at the University of California, Los Angeles (UCLA) and Co-Director of the UCLA Center for Critical Internet Inquiry. She also holds appointments in African American Studies and Gender Studies. She is the author "Algorithms of Oppression: How Search Engines Reinforce Racism […]


Ep. 3: Safiya Umoja Noble
Episode 2 of VISION with Sam Gill. Continuing on the topic of "Flattening the Infodemic", this episode features a conversation with Dr. Joan Donovan, Director of the Technology and Social Change (TaSC) Research Project at Harvard's Shorenstein Center, and expert in the field of examining internet and technology, online extremism, media manipulation, and disinformation campaigns.


Ep. 2: Joan Donovan
Debut episode of VISION with Sam Gill, a show peering into the trends, ideas and disruptions affecting the future of our democracy. Episode 1, "Flattening the Infodemic Curve," features a conversation with Jevin West, associate professor in the Information School at the University of Washington and director of the Center for an Informed Public, regarding […]
Ep. 1: Jevin West
---